Reading Time:
4
minutes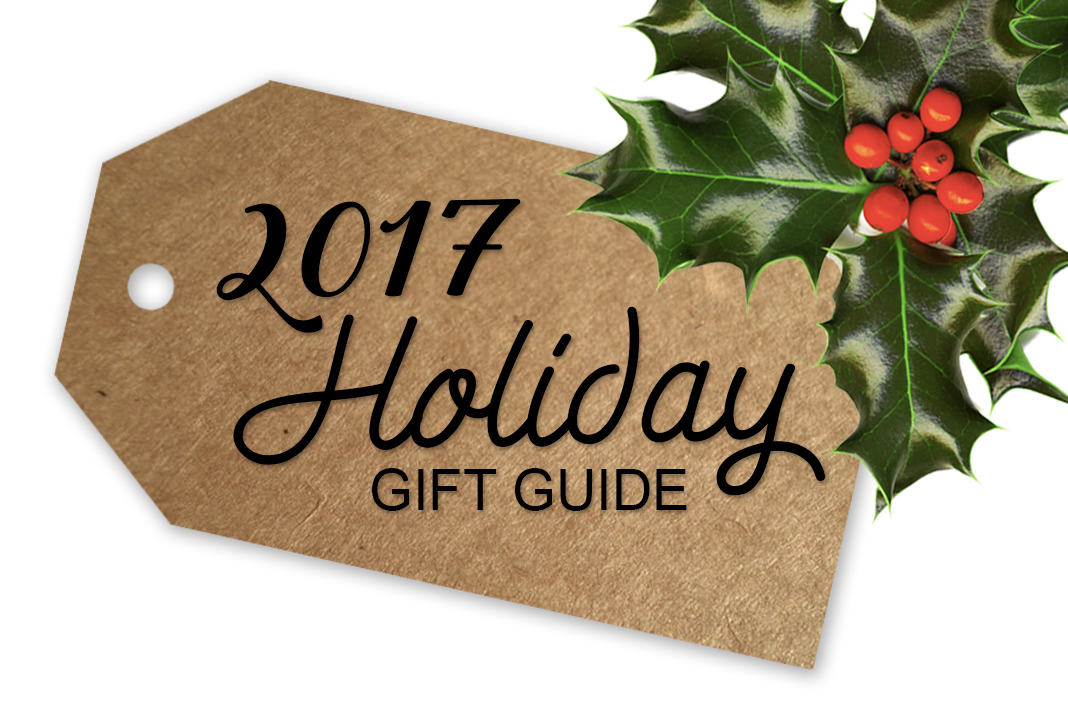 The Holiday season crept up on us realllll quick! Thanksgiving is a time to reflect on and be thankful of what we have. Christmas is not only the celebration of the birth of Jesus, it's also become a holiday for spending time with friends and family. If you celebrate Christmas there may be some gift giving involved.
It's fun to give and receive, however, "the most wonderful time of the year" can get a little stressful every once in a while. If you're like me, I know you loathe crowded malls (the even more dreaded parking situation), the freezing cold, that additional 5 pounds and the last thing you to top your plate is trying to find the perfect gift for everyone on your list.
This Holiday season, give your loved ones the perfect gift to motivate them and support their fitness goals. Sometimes it takes having the perfect gear to make that healthy change.
The right activewear will inevitably make your loved ones look and feel better. Dress them in confidence with running shirts, yoga pants, gym shorts to help them make healthy positive changes to start off the New Year on the right foot. We guarantee they will thank you for making the dreaded task of working out so much more pleasant
I'm excited to announce my FIRST Holiday Gift Guide in collaboration with Carbon38! Below are my recommendations for the active gift receiver in your life. For my full review of shopping at Carbon38, head over here.
Gifts for the Yogi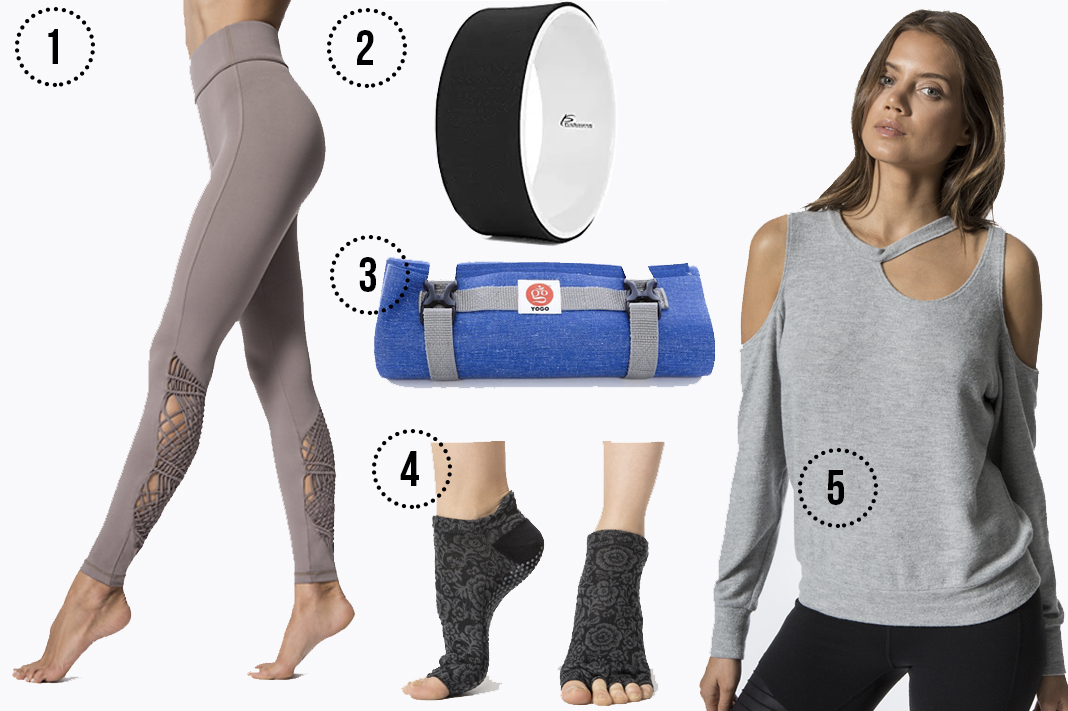 For yoga I love delicate details, buttery soft fabric and gear that works with their flow. Here are my holiday gift guide picks for the favorite yogi in your life.
1. Kuta Macrame Leggings from the Carbon38 Sayang Collection ($145), 2. ProSource Fit Yoga Wheel, 3. YOGO Travel Yoga Mat ($68), 4. ToeSox Half Grip Paisley Yoga Socks ($15) 5. Leon Sweater by LNA ($119)
Gifts for the Runner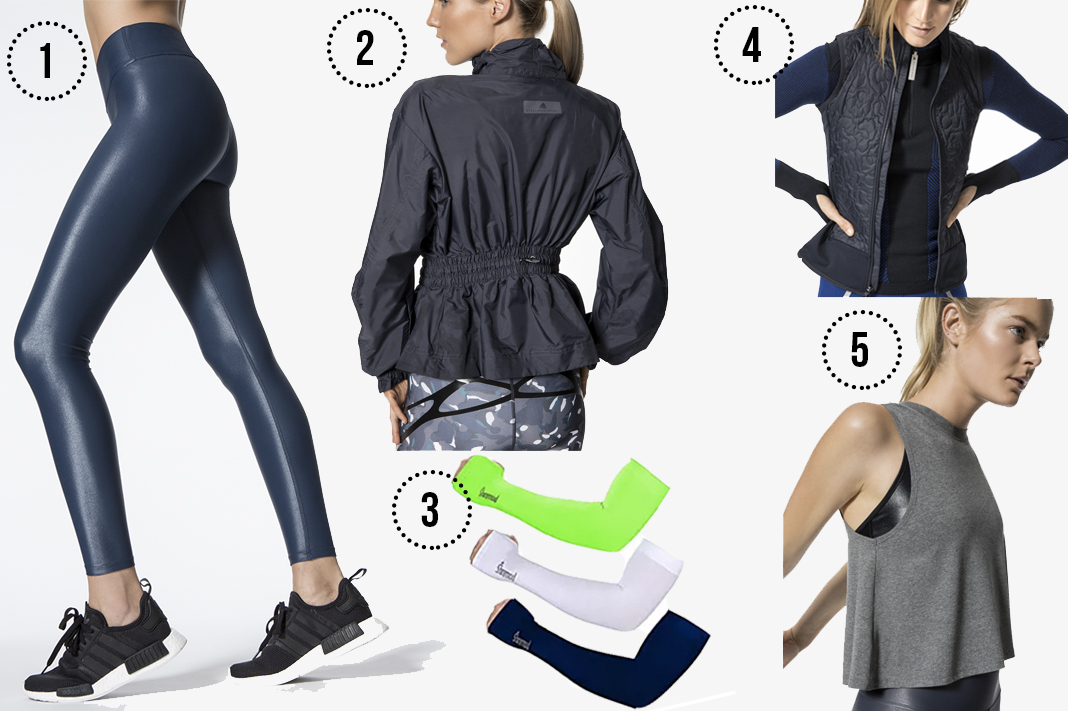 The Runner needs lightweight and technical fabrics that won't hold them back. Keep your favorite runner fashionable and functional this holiday season.
1. Takara Leggings in Navy ($98), 2. Adidas by Stella McCartney Run Jacket ($169) , 3. Pack of 3 Running Sleeves, 4. Adidas by Stella McCartney Run Gilet ($160) – on sale at Zappos for $96, 5. Carbon38 Crop Tank Top ($39)
Gifts for the Weightlifter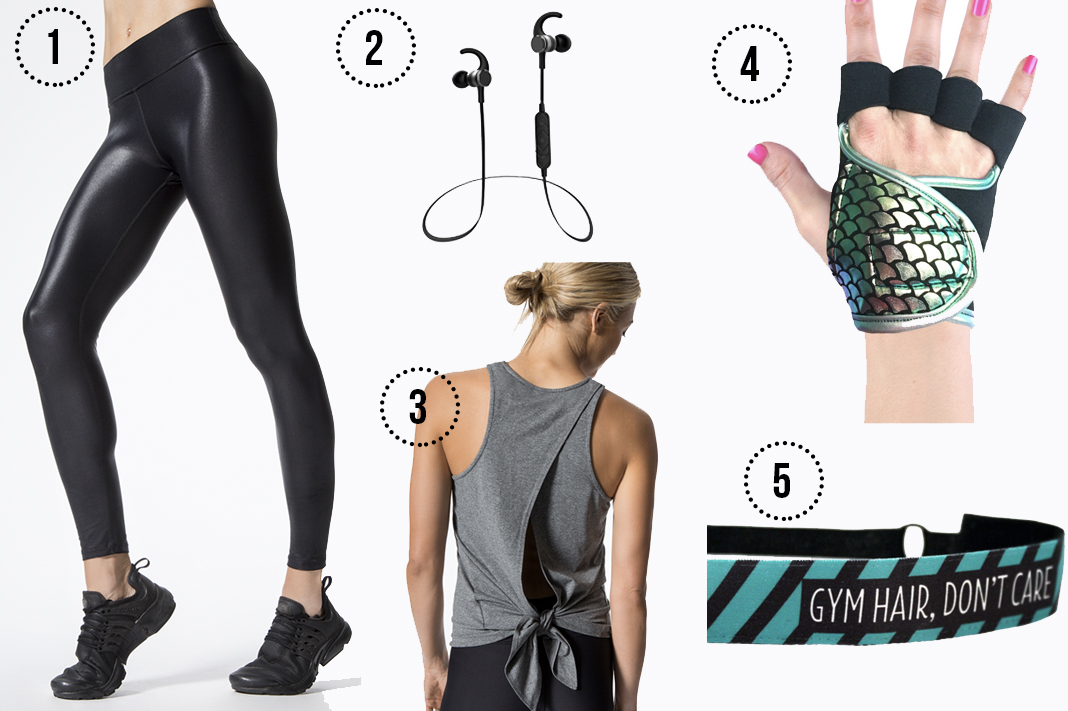 It's always a good idea to add a bit of weight training into your workouts. It helps build stamina and strength which helps to stabilize our movement. Here are my picks for the weight trainer in your life!
1. Carbon38 Takara Leggings ($98), 2. Abedi Bluetooth Headphones, 3. Carbon38 Rally Tie back Tank Top ($42), 4. G-Loves Aquamarine Mermaid Scale Weight Lifting Gloves ($45), 5. Mavi Bandz Stay Put Headbands ($15)
Gifts for the Crossfitter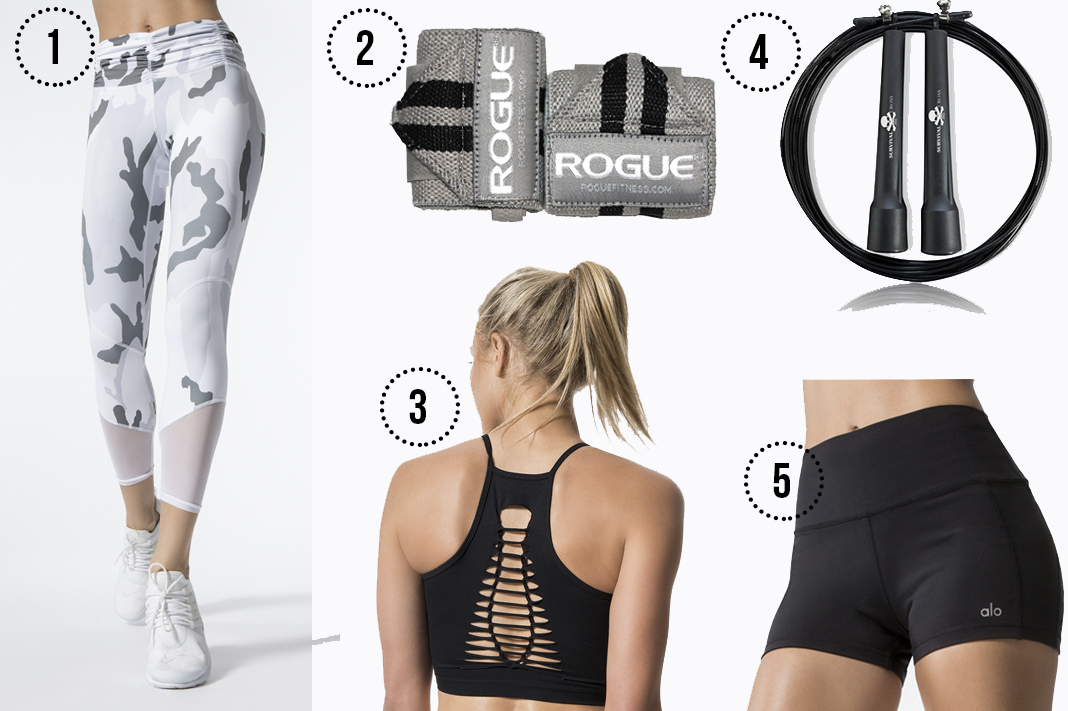 Crossfit is great for those who want intense workouts that totally utilize and test your body's capacities. Here are my picks for the cross fitter in your life!
1. Carbon38 Honor Crop Mesh Leggings ($115), 2. Rogue Wrist Wraps, 3. Carbon38 Cleo Medium Support Sports Bra ($72), 4. Premium Quality Jump Rope, 5. Alo Yoga Elevate Shorts ($56)
Gifts for the Traveler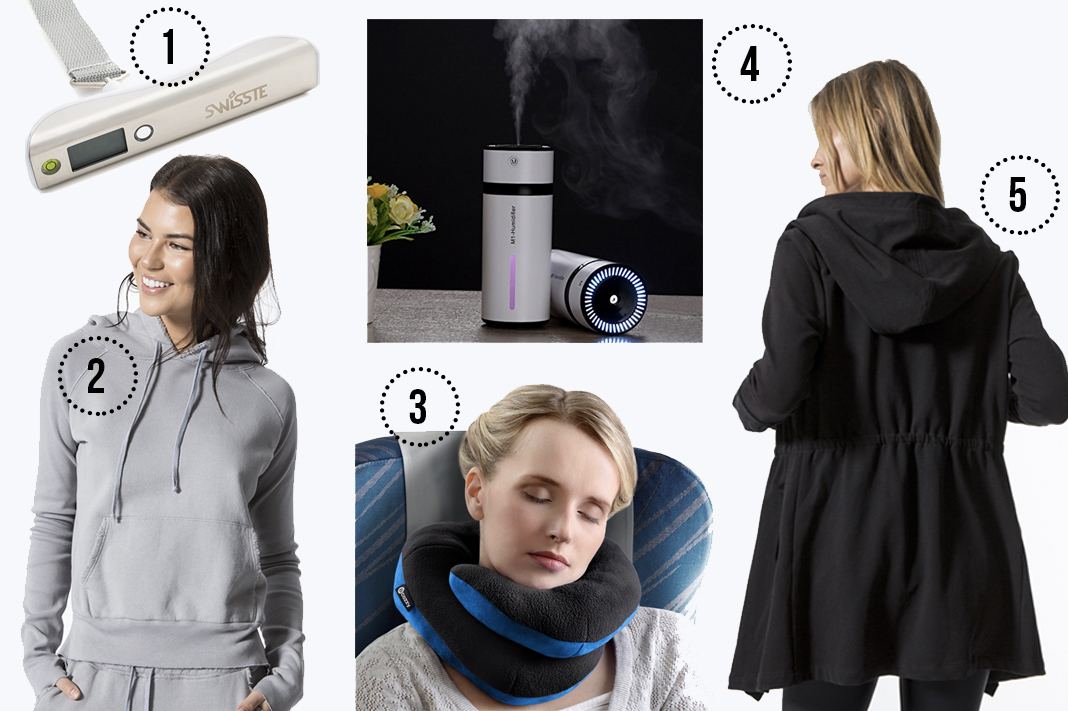 One of my favorite things, aside from yoga, is TRAVEL! Find me exploring the world. Here are my travel favorites! They may become your recipient (or yours) as well!
1. Swisste Luggage Scale, 2. Frank and Eileen Tee Lab Pullover Hoodie ($220), 3.BCOZZY chin support neck pillow, 4. Rioway Humidifier + Aromatherapy DIffuser, 5.  Blanc Noir – New Traveler Jacket ($179)
---
For more fitness fashion discounts and deals, please visit my Fitness Instructor Discounts + Brands page.
Disclaimer: This is a sponsored post in collaboration with Carbon38 an online activewear retailer specializing in luxe goods for the active woman and man. Some of these links may incur a small profit for me at no cost to you. Please support Schimiggy so that we can continue bringing you the best reviews on fitness and fashion!
When buying through Carbon38, use coupon code SHMGY25 to get 25% off all regular priced merchandise on orders of $200+. This is a one time use code. Please share the good stuff with your friends and family!