Reading Time:
3
minutes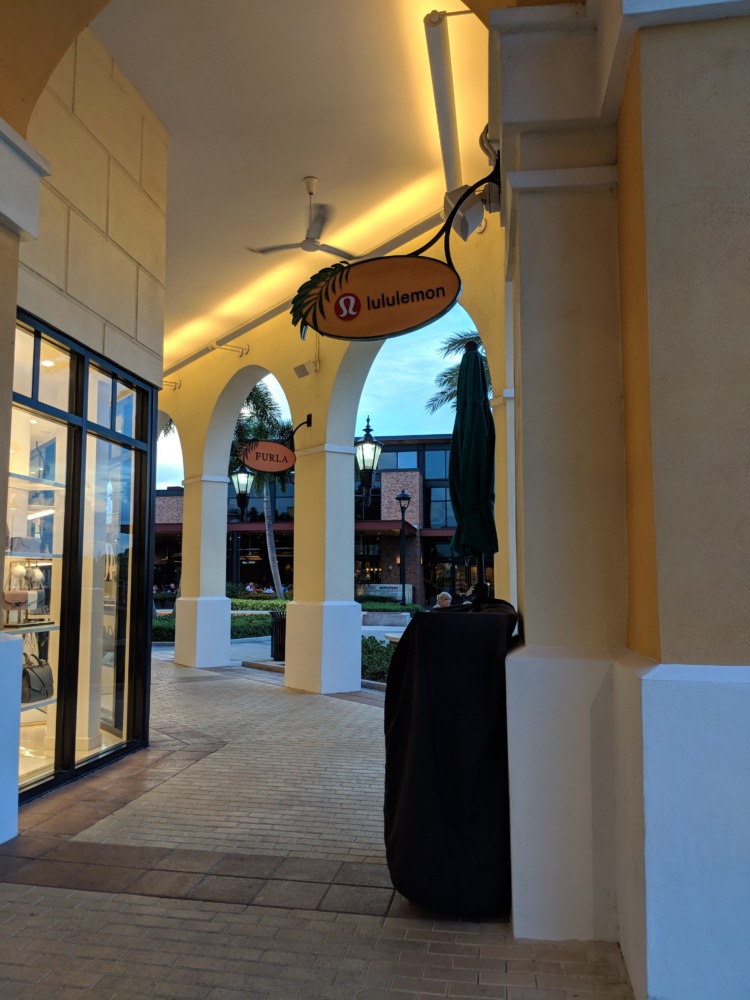 Is visiting a lululemon outlet worth it?
The answer is always YES!
My friend (and guest poster today), Angela, visited the lululemon Outlet at Sawgrass Mills in Miami, Florida. I turned her onto the brand when we went to the lululemon outlet in Orlando.
lululemon clothing is so cute, however it can also be expensive. Angela visited the store and found an impressive amount of deals. Let's see what Angela found!
I agree with Angela. After seeing her photos, I could definitely tell that visiting a lululemon Outlet is worth it, and especially while traveling. She mentioned that most sizes left were 2, 4, 10 and 12. Sizes 6 and 8 were sprinkled throughout the assortment. Based on the photos, there was a good assortment of items that you would see in a warehouse sale and not necessarily in the We Made Too Much (WMTM) section of the website.
It also seems that the stores arbitrarily price their items based on the volume of inventory and shopper foot traffic. She found the deals at the Miami outlet to be 100% better than the Orlando outlet. The Sawgrass Mills store, in particular, had plenty of great deals. The Flow Y Bras were only $24. In Orlando, the same bras were $39. Discounts at the Miami doors ranged from 10-60% off MSRP, which is better than WMTM.
Men's product was available and was very slim. Unfortunately, Angela did not get an opportunity to check it out.
You can also combine your Sweat Collective discount to save an additional 25% off your purchase at outlets. The Sweat Collective discount applies to fitness professionals only. You can apply here or in-store.
I can't wait to plan my trip to the Miami lululemon Outlet—wait, I mean…Miami. 😉 It's definitely worth a trip and has even become a travel destination in itself.
Pack your bags ladies! It's time to load up on Lulu. 🙂
Want to know more about lululemon?
We have an entire resource page dedicated to everything lululemon related. Please check it out!
If there are any other topics you'd like us to shed some light on, please let us know!
If you enjoyed, Is Visiting a lululemon Outlet Worth It? , you may like these other posts:
---
Thank you for visiting today! If you found this encouraging or informative, please connect with us on Instagram, Youtube, Pinterest, Facebook or Twitter. We'd love to meet you!
Sign-up for our monthly newsletter for updates and more. We promise we won't spam you! Feel free to unsubscribe anytime.
For more fitness fashion discounts and offers, please visit our Fitness Instructor Discounts + Brands Directory or favorite brands coupon codes list.
If you're a brand and want to submit a product for us to review, please use this form to get in touch.
This site uses affiliate links. Clicking on or purchasing via an affiliate link may result in commissions for us which help keep the content flowing and lights on at Schimiggy Reviews. You may read more about this in our privacy policy.