Reading Time:
6
minutes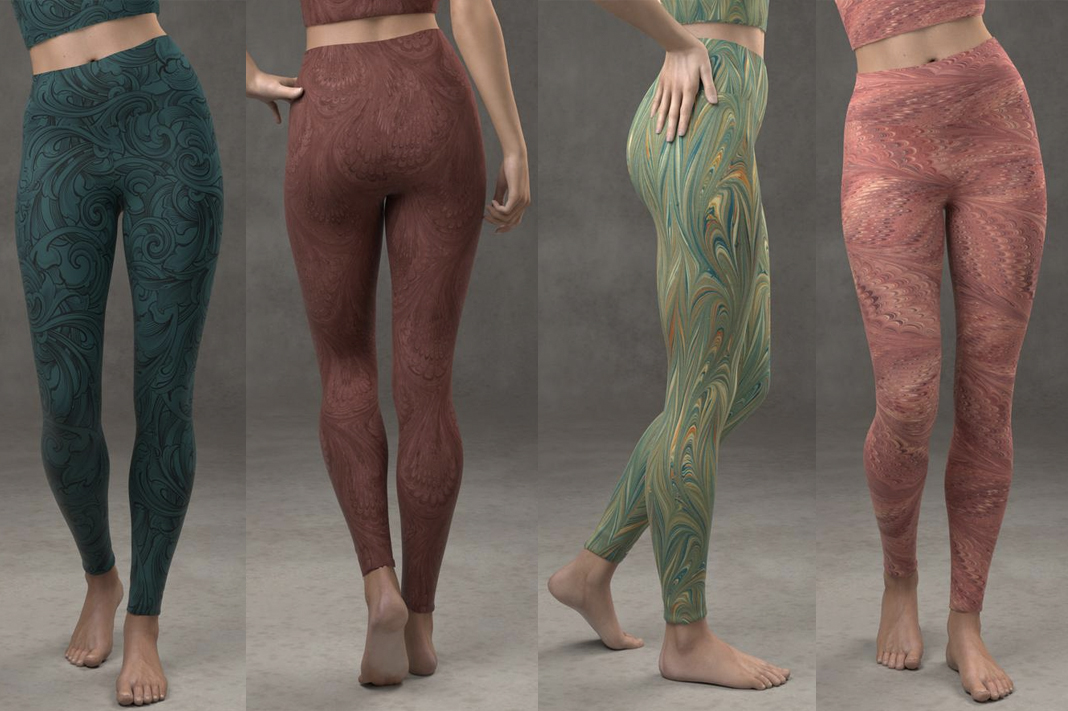 About Meadowlark
Meadowlark Clothing is an activewear brand based out Santa Cruz, California. Meadowlark recently launched in February 2018 and offers flamboyant and colorful leggings that are yet subtle, elegant, and versatile. Michael King, the owner and designer of Meadowlark, wanted a brand name that was short, simple, and evoked nature in a meaningful way. Hence the name Meadowlark was chosen, as it represents the company's connection and inspiration from nature.
King comes from a print graphic design background and has had extensive experience working at his family owned and operated a graphic design business and freelancing. King has always loved beautiful patterns and graphics and was an avid fan of costuming. He used to perform at Renaissance fairs and enjoyed the constant parade of flamboyant, elegant historical outfits. King wanted to find a way to bring a touch of that "sparkle" into everyday clothing, so the fun would not have to end when the fairs ended. This eventually led Michael to combine my enthusiasm for costumes and my skills as a graphic artist to create Meadowlark Clothing.
Their production and fulfillment center is based out of Montreal, Canada. All of Meadowlark's leggings are hand-made to order in an effort to reduce waste. It usually takes 5–8 days to make your leggings, plus 2–6 business days of shipping time, so you can expect them to arrive about 1 to 2 weeks after placing your order. If you're specifically interested in seeing how well suited they are for yoga, then be sure to order the Yoga Leggings, rather than the casual leggings.
You asked how I want people to feel when they wear the leggings. Of course, I want them to perform well in terms of flexibility, comfort, durability, etc. But above and beyond that, I also want customers to enjoy the aesthetics of them. I want people to have fun wearing them. I hope they'll enjoy the touch of elegant flair these can add to their wardrobe.
Meadowlark Review: Scrollwork Yoga Leggings
Meadowlark's designs are very organic and remind me of damask patterns. The Scrollwork pattern caught my eye because it was very subtle and looked classy. The color was also very stunning and vivid. I had the opportunity to review the Scrollwork yoga legging in a dark teal color.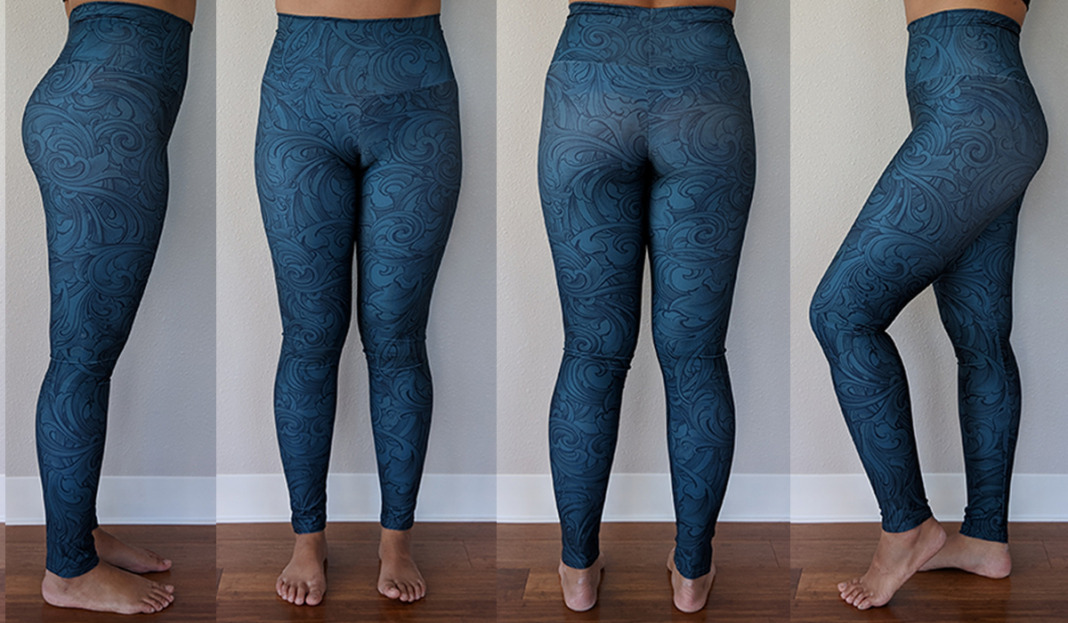 #1 Size: Per Meadowlark's size chart, I decided to go with my true size since the fabric has stretch. I chose a size small. The leggings were a snug fit and very compressive. The leg opening fit perfectly around my leg, but the bum area was a bit small and the fabric stretched to white (see the above photo). Overall the fit was good and I could have gone a size-up for a less compressive and more comfortable fit. I am size 6 in lululemon for sizing reference.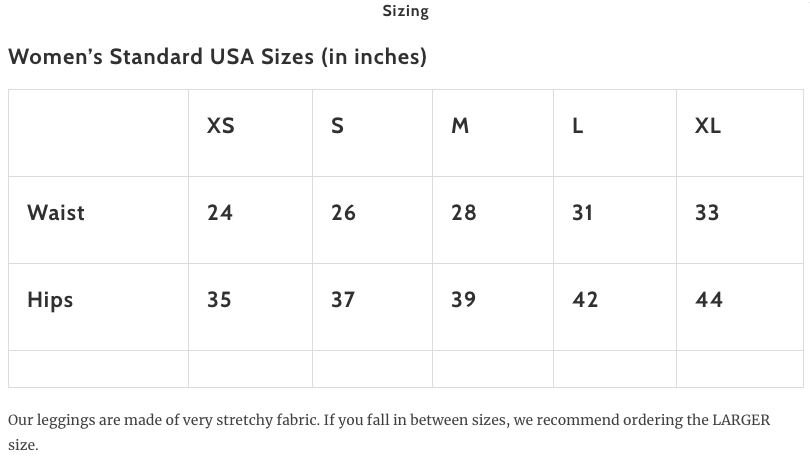 #2 Style: Meadowlark makes both regular and yoga leggings (athletic fit). Both are made out of the same great material, but the yoga leggings have three-piece construction (left and right legs and waistband sewn together) and a higher waist.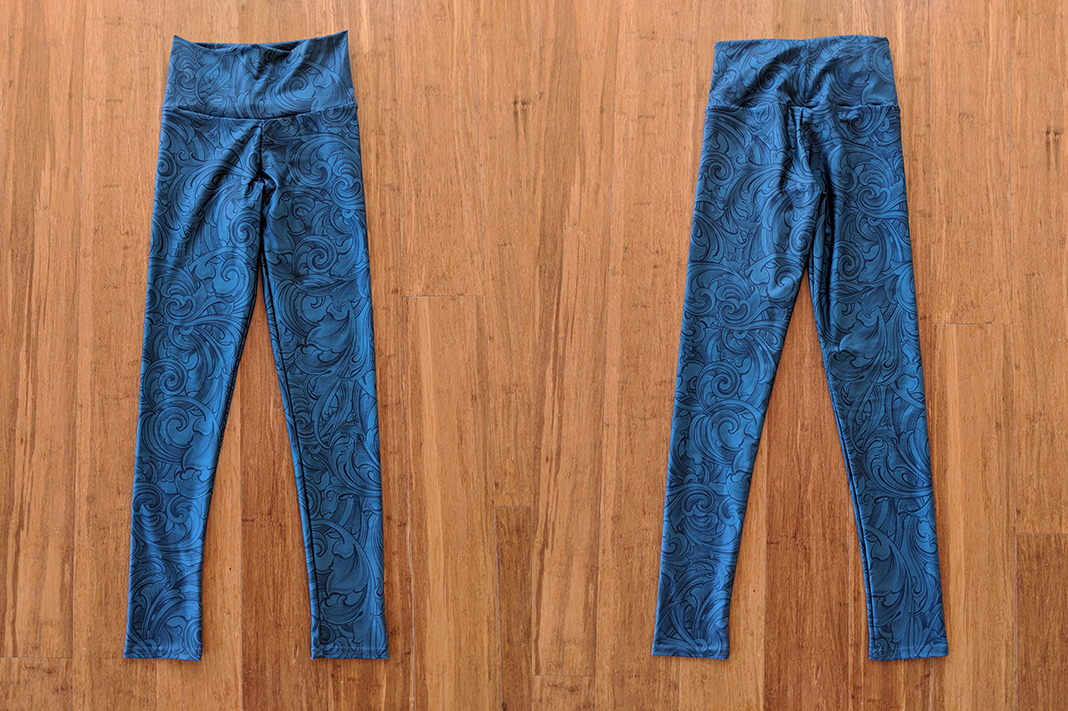 #3 Inseam: The inseam of the pant measures 27″. The waistband and ankle hems are cover stitched to maintain the stretch of the fabric.
#4 Rise: The yoga leggings have a high rise fit. The waistband sits 1″ above my navel.
#5 Waistband: Meadowlark yoga leggings come with a wide waistband measuring 4″. The waistband and ankle hems are cover stitched to maintain the stretch of the fabric. The waistband construction and fit are similar to Lineage Wear, with one seam sewn into the back of the waistband.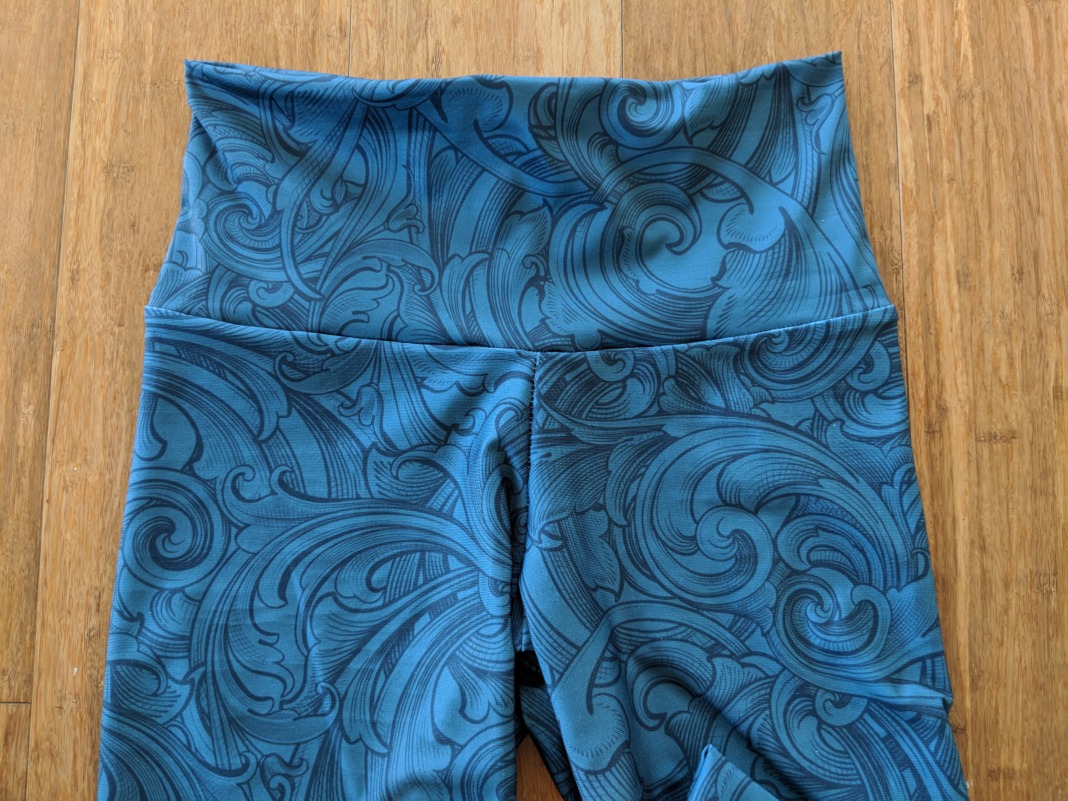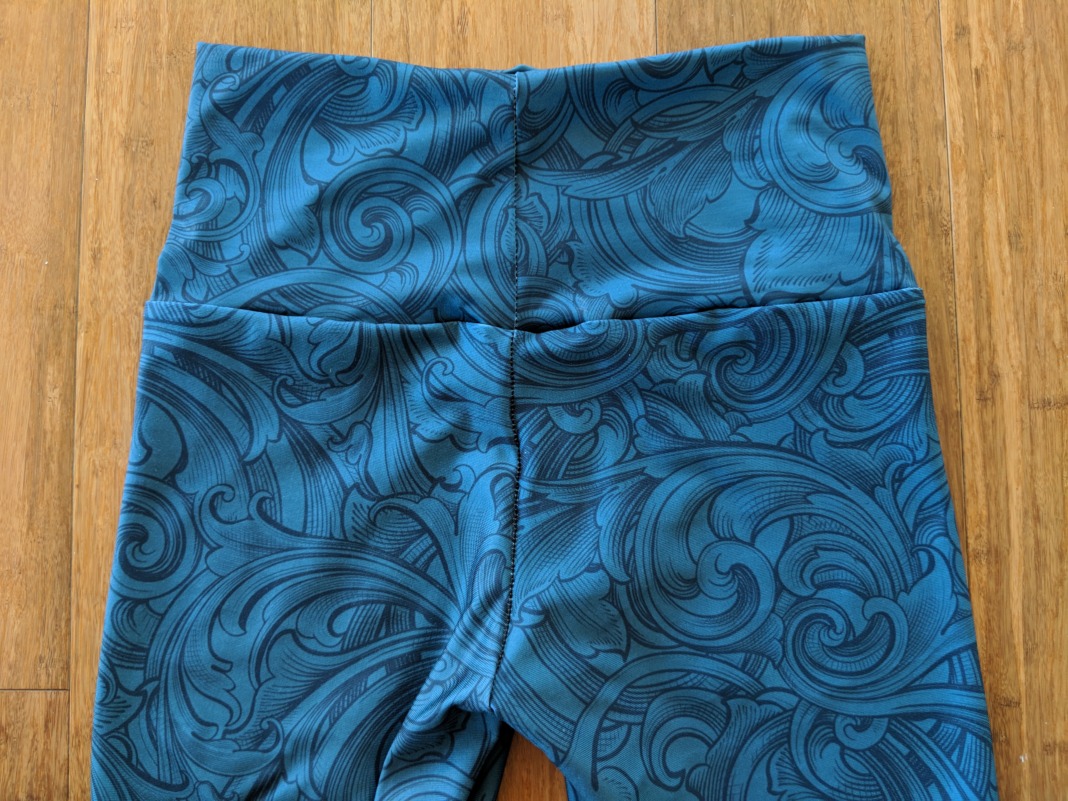 #6 Fabric
Fabric Content: Performance knit fabric is made from 88% polyester, 12% spandex. The fabric is an Earth-friendly material called Eco-Polyester, which requires less energy and water to make, thus reducing its impact on the environment.
Fabric Feel: The fabric is thick and has a slick feel to it. It feels very similar to Inner Fire.
Fabric Performance:

The fabric is Quick Drying and Dry Wicking.
The material allows for a body-hugging, compressive fit. The fabric definitely has 4-way stretch.
Fabric is guaranteed to never fade.

Opacity: The bottoms are white backed and do fade to white in the bum area. The leggings are however 100% opaque (not see-through).
Fabric Features:

There are no logos on the pant.
The fabric product label is in the back of the waistband.
There are no pockets in the pant.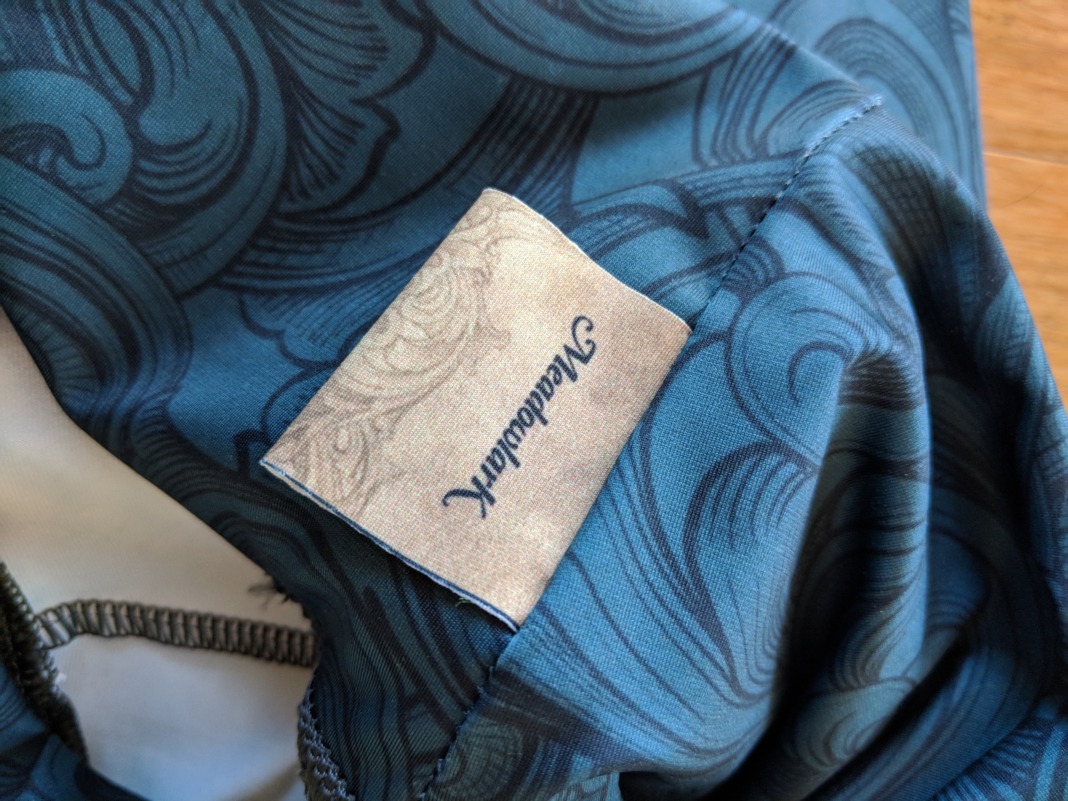 #7 When to Wear: The yoga leggings are perfect for low-impact activities such as yoga, pilates or barre. The leggings are also perfect for casual wear.
#8 Cost: The leggings are affordable and cost only $59 per pair. They're made to order and are eco-friendly.
#9 Gusset: The pants are made without a gusset. There is a + shaped seam is in the gusset area of the pant.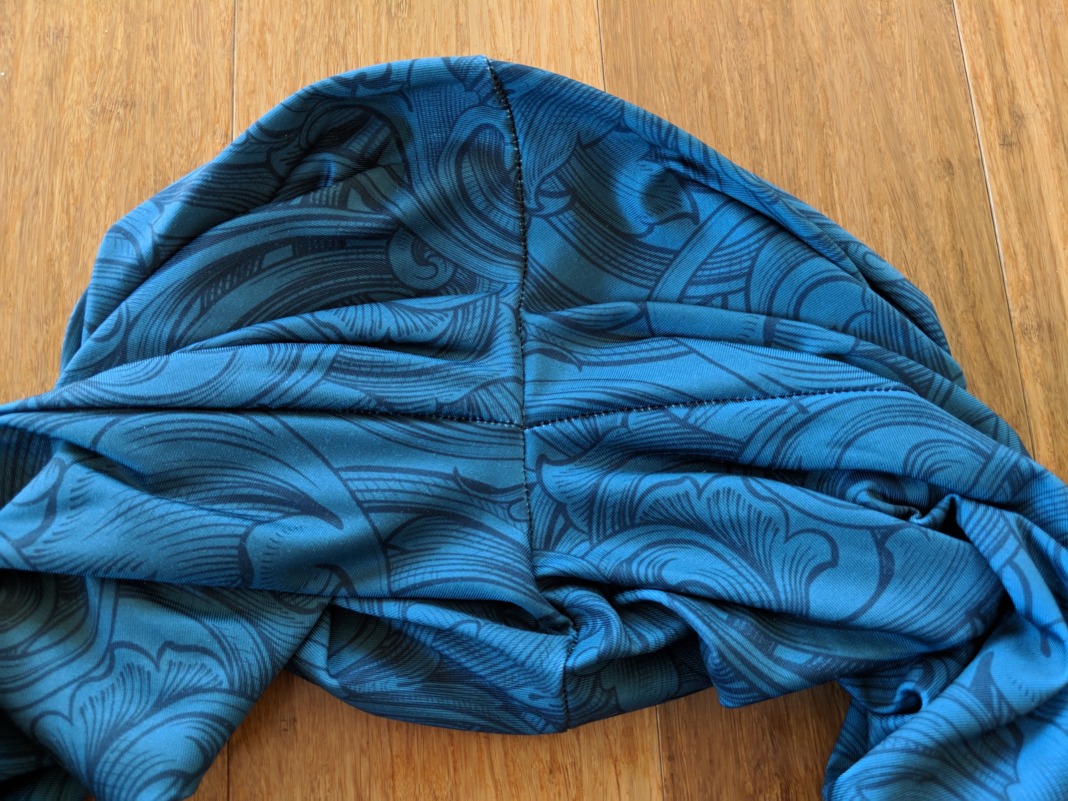 #10 Stitch Seam: The leggings are made with overlocked or plain seams. I experienced some stretching of the fabric to white when worn. This also happens with my Confused Girl leggings. This could easily be fixed by a flat fell seam.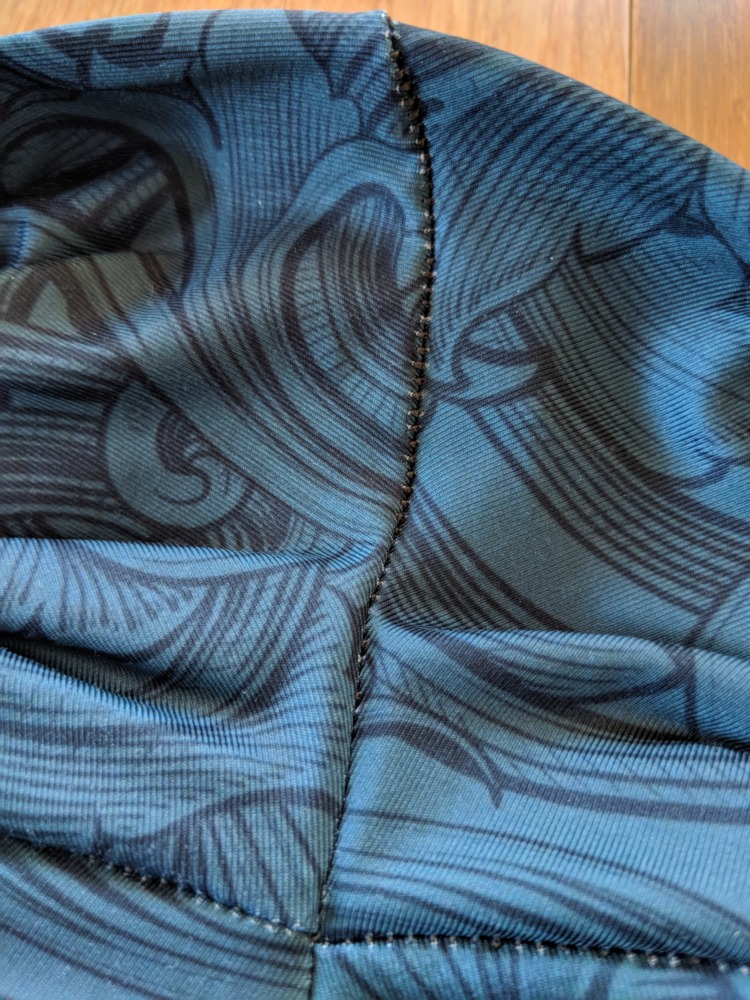 #11 UPF Protection: Not Disclosed
#12 Made in Montreal, Canada. Designed and based out of Santa Cruz, California. All orders are made to order, which means your leggings don't begin exist until you order them. This allows the company to practice responsible manufacturing and reduce their impact on the environment. The leggings are environment friendly and hand sewn!
#13 Care Instructions: Machine wash the leggings in cold water with a phosphate-free detergent, and machine dry on medium to high heat. Avoid using bleach. I chose to hang dry on a foldable drying rack such as this one.
Should I Buy Meadowlark?
You should buy Meadowlark! I love the prints and how vivid they look in photos. The price point is very affordable. I would definitely go per their size chart for a perfect fit. In retrospect I should have chosen a size medium for a better fit. The fabric was stretchy, but not as much as I thought it would. The quality is excellent and I will definitely be wearing these casually and to yoga.
The only gripes I have about the leggings are 1) the use of plain seams on white backed fabric that caused some of the white fabric to become exposed in the bum area, and 2) stretching to white in bum area. Otherwise, the leggings looked beautiful and performed well in low-impact activities.
Where to Buy Meadowlark
You can buy Meadowlark at their online webstore. Schimiggy Reviews readers get to enjoy 20% off your orders with Meadowlark coupon code SCHIMIGGY-20.
---
For more fitness fashion discounts and deals, please visit my Fitness Instructor Discounts + Brands page.
<3 + Light,
Schimiggy
This was a sponsored post, however all my posts truly reflect my honest opinions about the product being reviewed. Thanks for your understanding!