Reading Time:
5
minutes
What is Ultracor?
There's nothing quite like Ultracor leggings. Ultracor is known for their silk-like compression fabric. Ultracor effortlessly marries high-performance with cutting edge style using bold prints and perfect details. Their sleek leggings and bras will offer you improved performance in yoga, spin class, or that early morning run.
Ultracor Leggings Review
For this review I chose the Ultra Silk Lecross Pixelate Leggings in Nero (black). The pants were originally $185 but I purchased them from a local boutique for only $111. It was still expensive compared my usual legging spend. However, if you've got the money and are interested in a LBL (Little Black Legging) that is durable and fashionable, Ultracor leggings may fit the bill. Let's delve into the review!
#1 Size: I found Ultracor in a small boutique and tried on both the small and medium. I felt the small was too compressive and hard to get past my knees. I tried the medium and it fit just right. Per their size chart, they recommend the medium if you normally wear a size 6. I am a size 6 in lululemon. If the fabric doesn't stretch over time, I would like to say that the medium fit me best.
#2 Style: Ultracor makes long leggings with an unfinished hem.
#3 Inseam: The inseam is 27.5″ and sits right on top of my ankle.
#4 Rise: Standard Rise – sitting just 1″ below my navel.
#5 Waistband: Ultracor uses standard waistbands made of elastic in a matte black color. The black waistband contrasts with the color, print and shine of the rest of the legging. The waistband sits exposed at the top of the pant.
#6 Fabric:
Fabric Content: Ultracor uses a Ultra Silk Lycra Sport blend (43% Polyester 43% Nylon 14% Lycra).
Fabric Feel: The fabric feels silky and smooth. There is a light shine to the fabric.
Fabric Performance:

There is lots of stretch and elasticity in the fabric that allows it to be form fitting yet compressive.
The pants unfortunately do pill. Mine began to pill after 6 wears. I also don't have the thigh gap.
The fabric is thick yet breathable and very durable.
The fabric is quick drying.
The elasticity within the leggings give a second skin compression feel.

Opacity: These pants pass the bend test and are 100% opaque.
Fabric Features:

I love the cross shaped laser cut design in the side of the leg giving it a peek-a-boo look. Adds a hint of sexy to the pant.
The logo of the pant sits no the back end of the waistband.
The leggings have build in shape wear, or an underwear layer so that you can go sans underwear in your Ultracor leggings.
#7 When to Wear: This pant is excellent for all fitness activities. Since the pants are very compressive, I would highly recommend this for running and aerobic/crossfit. The fabric may be too slippery for a yoga class. I do love wearing the pants casually. These became my Las Vegas pants – great for buffets and perusing around the strip.
#8 Cost: CAUTION: These will break your bank! Ultracor leggings start at $185 and cost upwards of $250.
#9 Gusset: Ultracor leggings have built in underwear and therefore no actual gusset. They take pride in the fact that their pants encourage people to go commando. Yay or nay? It's a definitely YAY in this commando lover's book! Only drawback that I can see is if you want to resell these leggings, you'll have to notify buyers that your hooha has been all up in the inner underwear of your Ultracor pants. Their assumption is that you want to get personal and own these leggings for a long time.
#10 Stitch Seam: Flat-fell seams on the inseam, front and back rise and around the waistband of the pant.
#11 UPF Protection: 50+ SPF
#12 Made in the USA.
#13 Care Instructions: These are high-end leggings. I would suggest hand washing and hang drying. Absolutely avoid fabric softener as it may break down the elasticity of the fabric and band.
Should I buy Ultracor Leggings?
For the serious athlete or someone with an obsession with athleisure-wear, I definitely recommend Ultracor! The fabric is by far the best quality I have experienced to date. I love all the sleek designs and they even have a high-waisted version if the short waistband is not your jam. Ultracor is definitely worth every penny!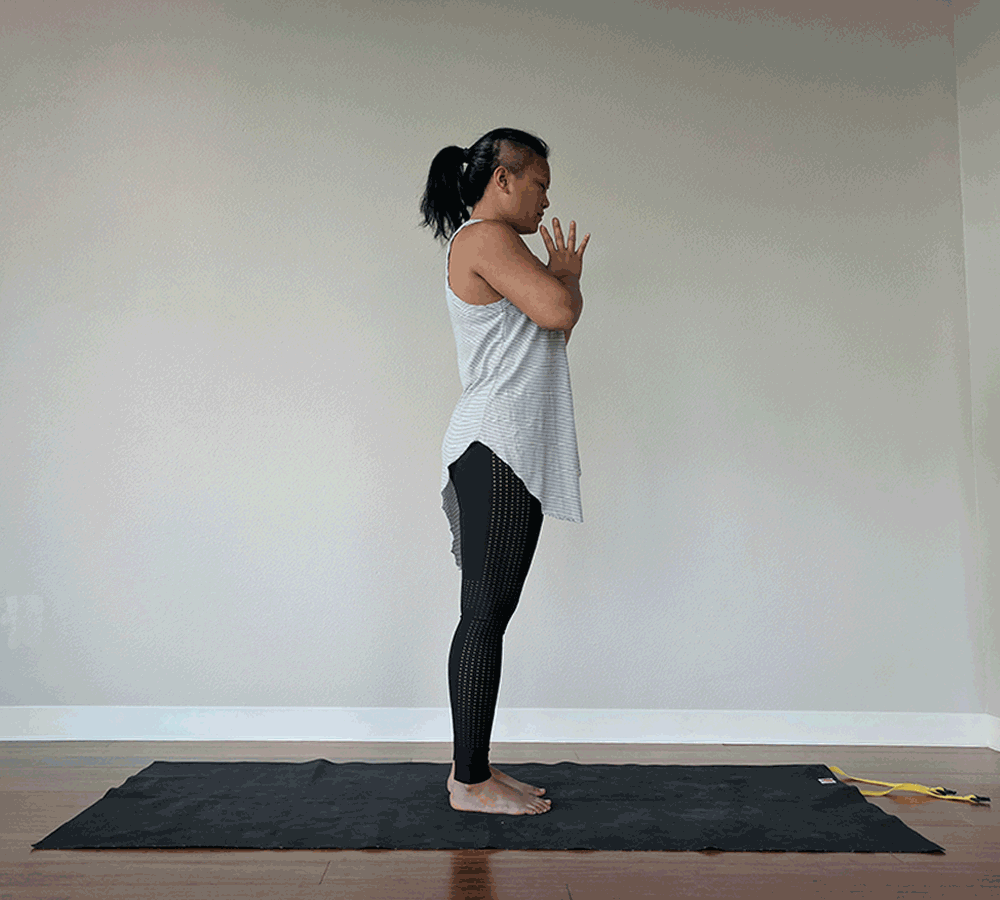 Where to buy Ultracor?
You can buy Ultracor as any of these online retailers:
Bandier – Use my link and receive $25 off on purchases of $100+.
Ultracor – Sign-up for their email list and receive 10% off your first purchase.
Limited styles and sizes are available on eBay (reseller auction site).
I was not compensated for this review. All opinions and observations are purely my own.
---
Thank you for visiting today! If you found this encouraging or informative, please connect with us on Instagram, Youtube, Pinterest, Facebook or Twitter. We'd love to meet you!
Sign-up for our monthly newsletter for updates and more. We promise we won't spam you! Feel free to unsubscribe anytime.
For more fitness fashion discounts and offers, please visit our Fitness Instructor Discounts + Brands Directory or favorite brands coupon codes list.
If you're a brand and want to submit a product for us to review, please use this form to get in touch.
This site uses affiliate links. Clicking on or purchasing via an affiliate link may result in commissions for us which help keep the content flowing and lights on at Schimiggy Reviews. You may read more about this in our privacy policy.