Yummy & Trendy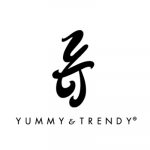 Description:
Yummy & Trendy is a women's activewear brand offering sleek silhouettes and soft fabrics. Their products are made in the USA and offer seamless looks for working out and wearing casually. Wear it. Feel it Love it.®
Sizing: True to Size. Sizes range from XS to XL.
Discounts: Use code SHMGY25 for 25% off all your purchases exclusively at Yummy & Trendy.