Reading Time:
2
minutes
Gifting kids is typically pretty easy because they love anything bright and fun. Here are our top picks for kids and baby gifts that your little ones are bound to love.
#1 Knotted Gown by Orchid Baby Wear
The knotted gown by Orchid Baby Wear is adjustable and grows when your baby does. It's offered in striped, olive green and maroon red.
#2 Presley Couture
If you're a Disney fan, you'll LOVE Presley Couture. They offer apparel for girls and Princess dresses. Choose from the Little Mermaid, Minnie Mouse, Rapunzel, Aladdin, Elsa from Frozen and more.
My little one is already a big Disney fan! These dresses are perfect for the budding Mousketeer.
#3 Binxy baby
Binxy Baby offers shopping cart covers and hammocks to keep your baby comfy and away from shopping cart germs while you get your groceries.
The covers and hammocks come in various eye-catching colors and prints. We never leave home without it.
#4 Skitch Skatboards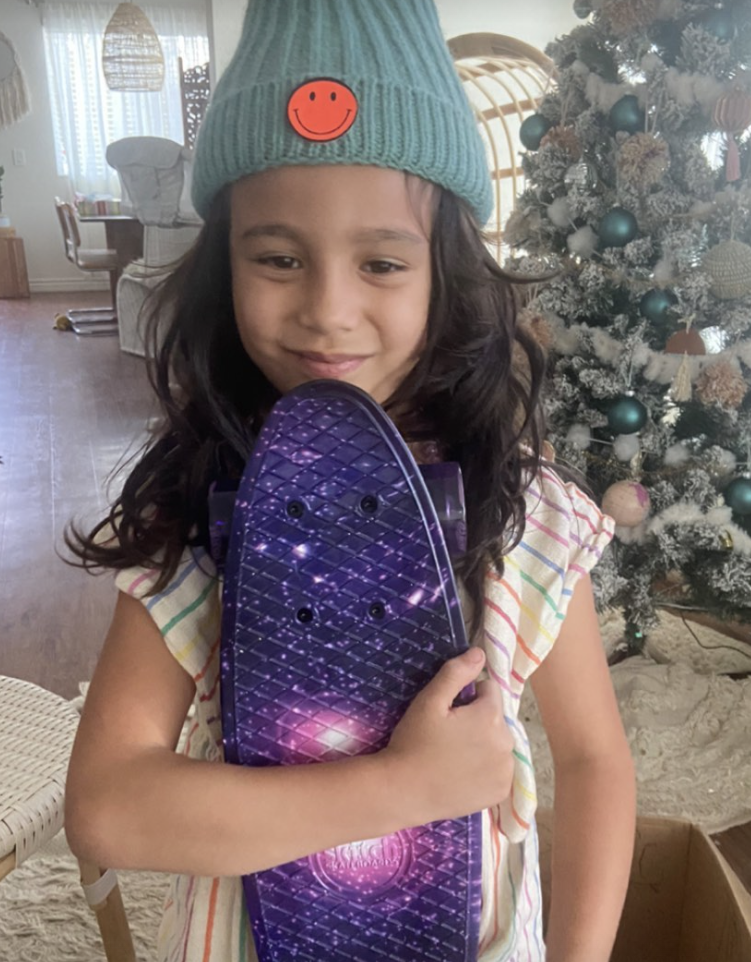 Skitch Skateboards are not just for kids! These mini longboards make awesome, durable boards that are great for all skill levels.
This gift is great for kids (and adults!) who love to stay active and learn new skills.
#5 Wicked Uncle Toys and Games
Wicked Uncle is our go-to online store for toys, crafts and games. Sort through different categories or by gender and age. You're bound to find something your little one will love.
Looking for inspiration? Check out their most popular products.
#6 Feltman Brothers
Feltman Brothers makes adorable apparel for children ages baby to toddler. Their apparel is very high-quality and comforable for children to play in.
---
Thank you for visiting today! If you found this encouraging or informative, please connect with us on Instagram, Youtube, Pinterest, Facebook or Twitter. We'd love to meet you!
Sign-up for our monthly newsletter for updates and more. We promise we won't spam you! Feel free to unsubscribe anytime.
For more fitness fashion discounts and offers, please visit our Fitness Instructor Discounts + Brands Directory or favorite brands coupon codes list.
If you're a brand and want to submit a product for us to review, please use this form to get in touch.
This site uses affiliate links. Clicking on or purchasing via an affiliate link may result in commissions for us which help keep the content flowing and lights on at Schimiggy Reviews. You may read more about this in our privacy policy.