Reading Time:
7
minutes
Updated: 8/16/2022 | Best Semi-Permanent Hair Dye for Gray Hair
When I first started my gray journey, I was told by my hairdresser friend that my gray hair would not hold any color. This was due to the hair losing melanin and changing texture. Grey hair typically also feels and looks more frizzy and wiry.
Related: Best Products to Tame Frizzy and Dry Hair
View this post on Instagram
I was really bummed that I could not temporarily wear my favorite colors on my silver mane, so I gave up on the idea of using temporary hair dye for a while.
Then one day, as I was checking out the discounted racks at a local drug store, I found an awesome deal for temporary hair color. I decided to give it a try.
The worst thing that would happen was that hair dye doesn't stick and I just wasted $3 bucks.
I ended up loving the temporary color! I returned and bought the second box and went pink for my friend's wedding and got so many compliments. Afterward, it washed out within 8 days and I was back to my good ol' silver mane. *whew*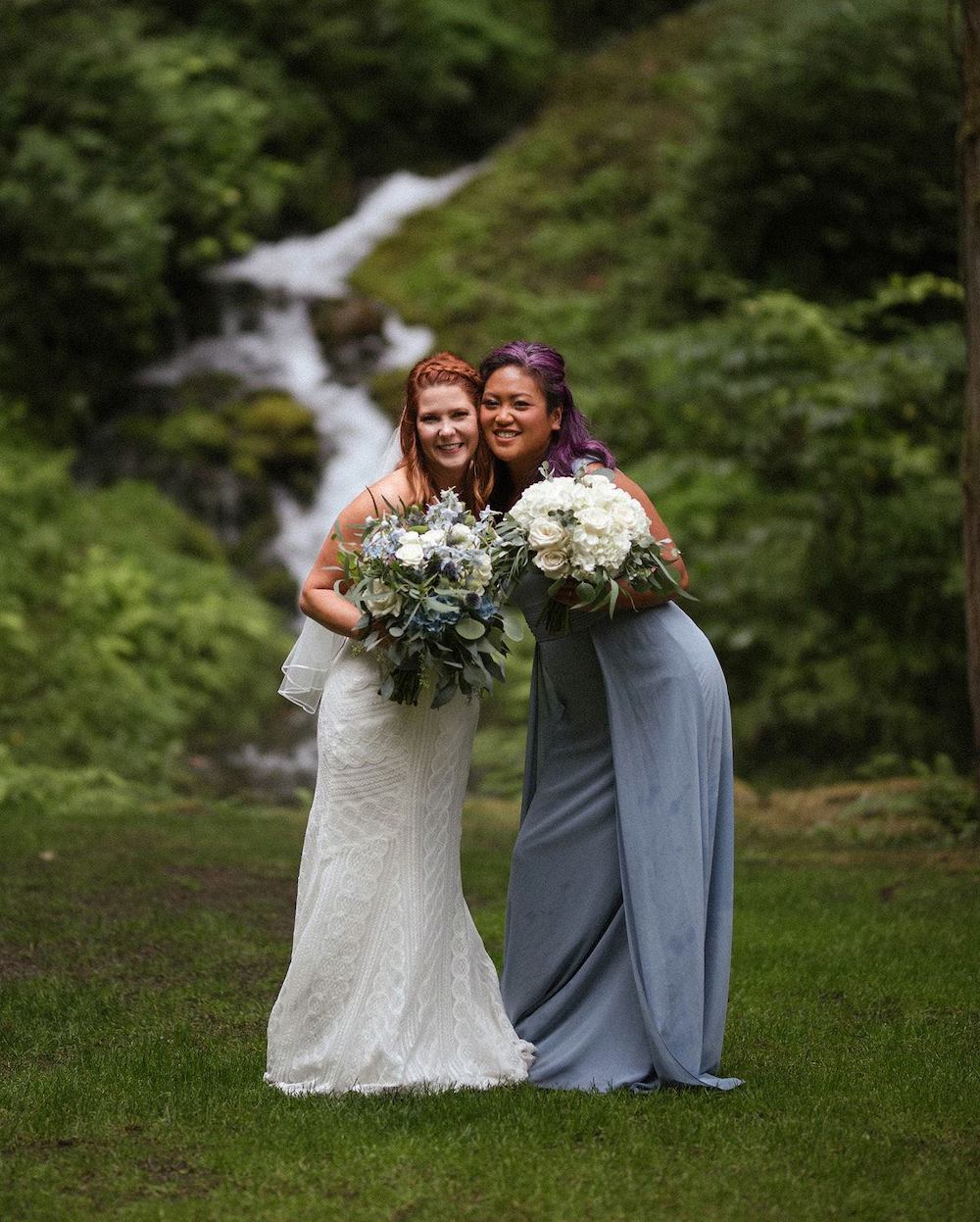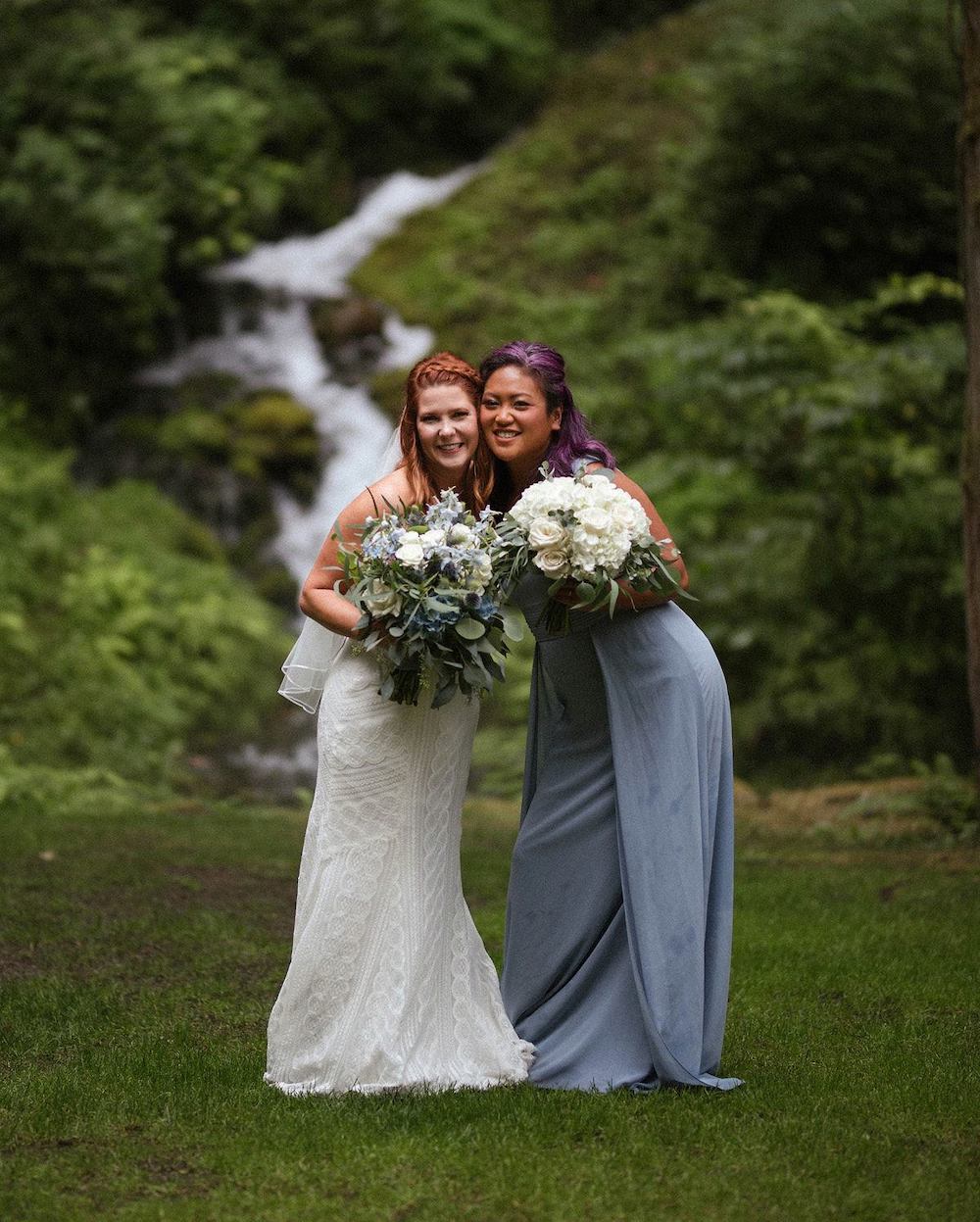 I LOVE that I could change my hair color semi-permanently and decided to find other semi-permanent hair dye brands to test out.
After testing many brands, I've listed the ones below that I vouch for. They've been tried and tested and recommended by our team and readers.
Check them out below!
Best Semi-Permanent Hair Dye for Gray Hair
#1 Elumen Play by Goldwell
I am obsessed with Elumen Play. The formula makes my hair look professionally done! It also lasts at least 3 weeks before I need to reapply. One tube lasts approximately 2-3 applications depending on your hair length.
Below is a photo of me 2 days after using Elumen Play in green. After 2 months, my hair still retained a light, almost pastel, tint of green.
You can buy Elumen Play on Amazon or eBay.
View this post on Instagram
#2 Pulp Riot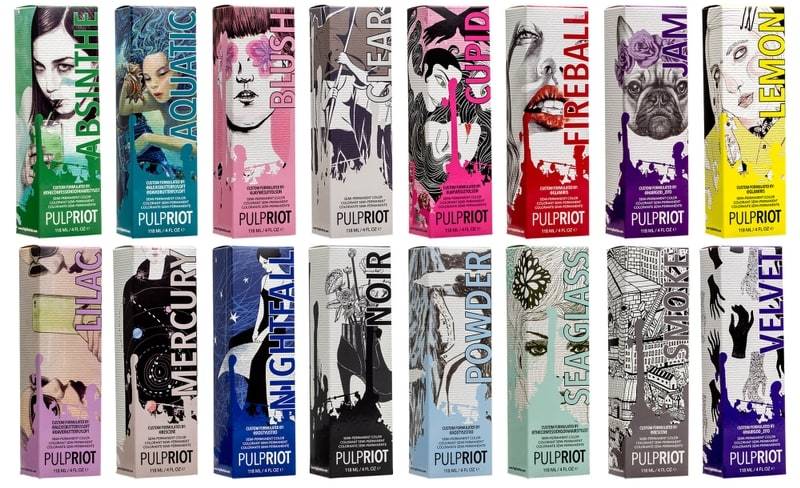 Pulp Riot is a semi-permanent hair color made for use by professionals. The colors come out just as vividly and professional looking as Elumen Play.
What I love about Pulp Riot is that they offer a wider color range that includes NEON shades!
What I don't like is that it causes a lot of breakage to my hair. We recommend using Olaplex (a very strong conditioner) if you decide to use Pulp Riot.
Buy Pulp Riot on Amazon and eBay.
#3 Splat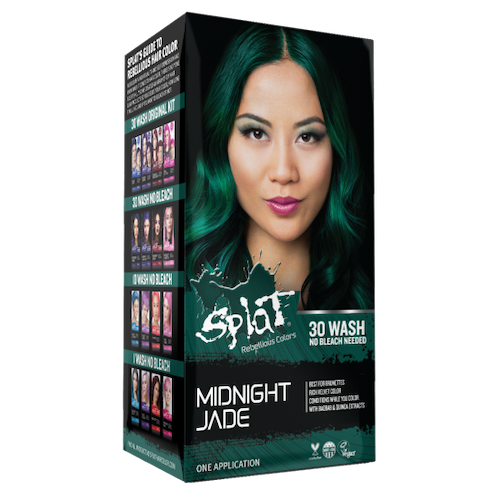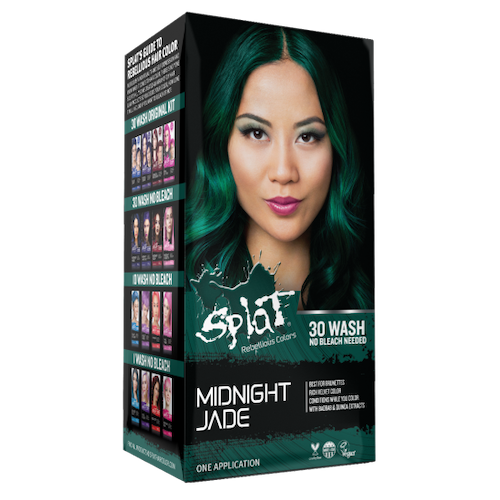 Splat makes 1, 10 and 30-day semi-permanent hair dye products. We love their 30-day Midnight Collection dyes that come in 12 different shades.
They also have 30-day ombre dye kits with various options to choose from.
Watch my hair color transformation with Splat on Instagram!
View this post on Instagram
#4 Hally Hair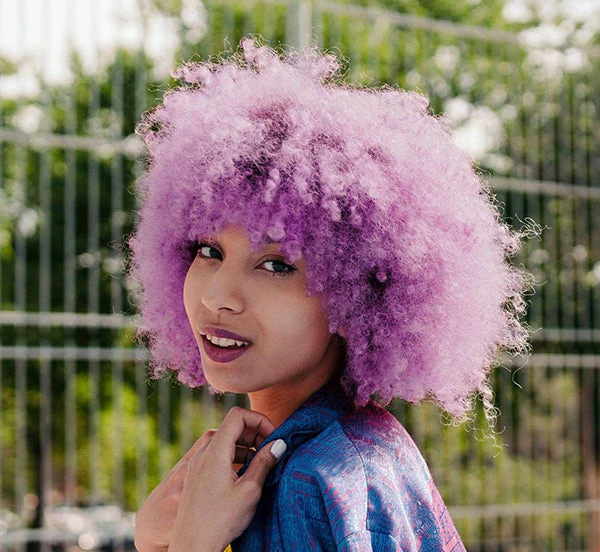 Hally Hair makes temporary hair dye in 6 shades. Their dyes are non-toxic and wash out within 4-6 weeks.
Their hair color is sold in kits that come with accessories to help dye your hair effectively.
#5 Overtone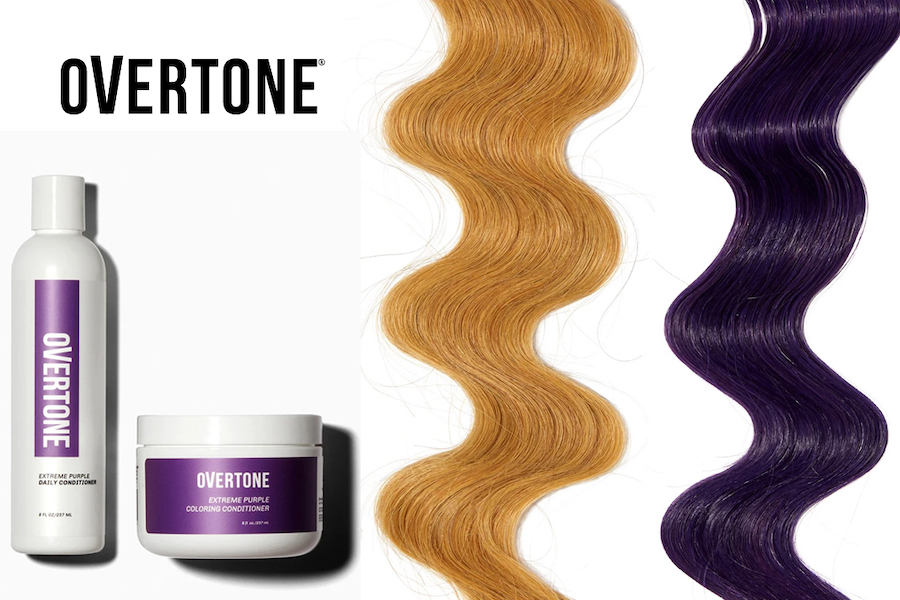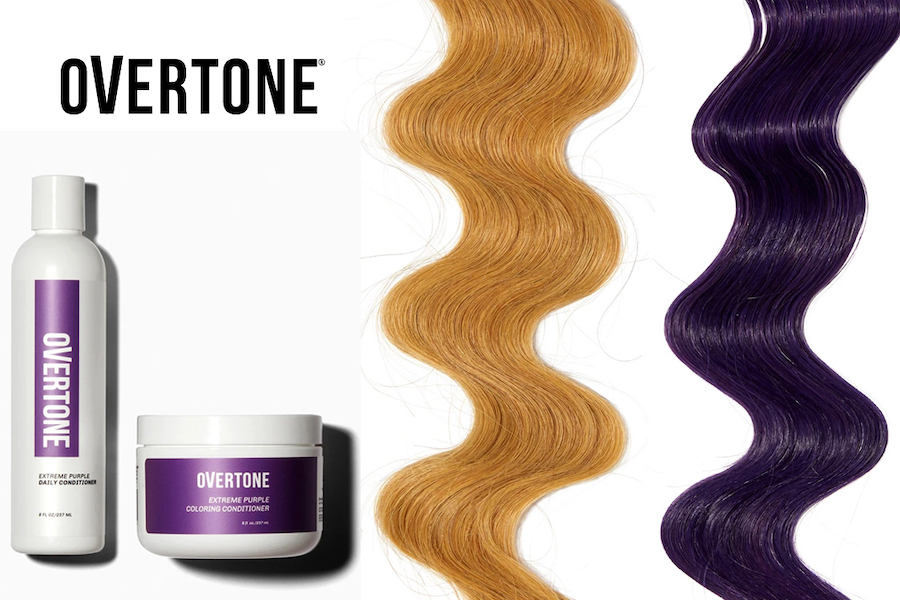 Overtone's method is a little different than most brands. They use a color conditioner that deposits color and at the same time, keeps it moisturized and protected. Their formula smells minty. To maintain your color, use the specialized conditioner after your initial dye.
I found that their dye did not last as long as promised. I did like that the formula kept my hair feeling super soft and reduced frizz.
They also offer temporary hair dyes for brunettes too! Who says brunettes can't have fun too!?
Use this link to save $10 off your first purchase at Overtone.
#6 Celeb Luxury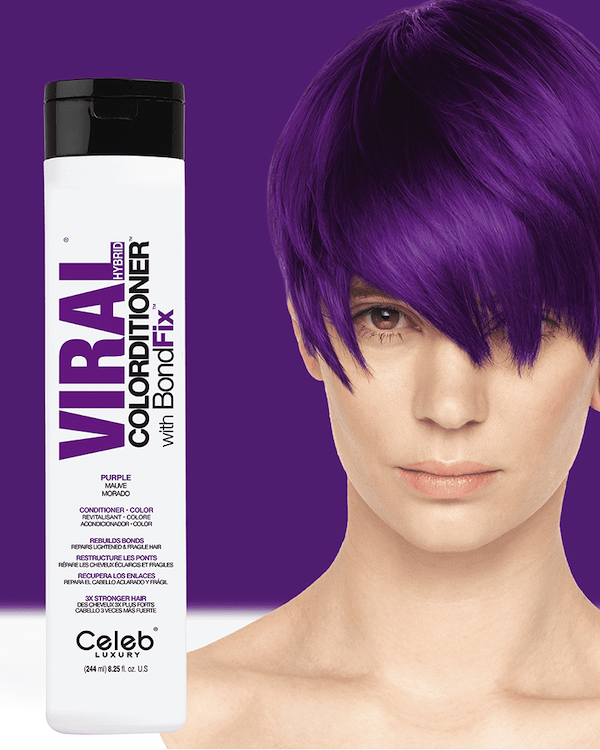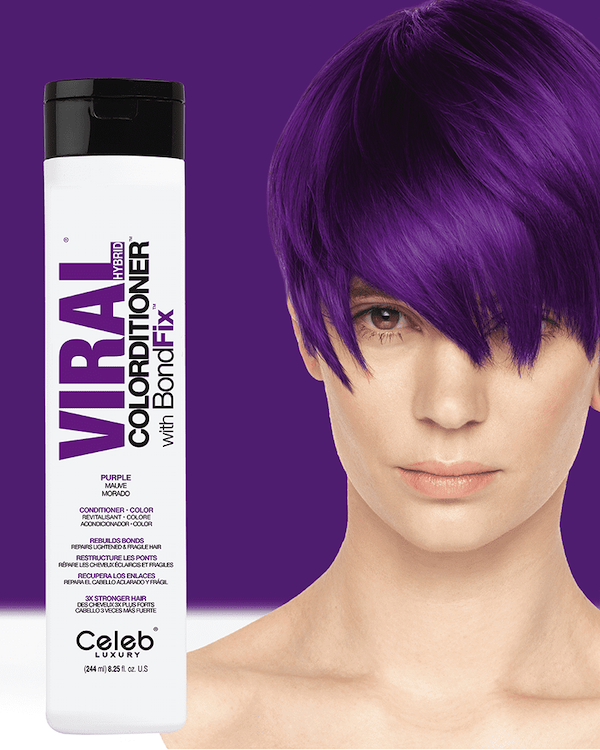 Celeb Luxury makes a temporary color depositing conditioner that is much like Overtone. It moisturizes and contains a bond rebuilder to protect and restore treated and damaged hair.
They offer tons of colors including vibrant and neutral tones and even formulas created for brunettes.
Use our link to save money off your first purchase Celeb Luxury.
#7 Colorista by Loreal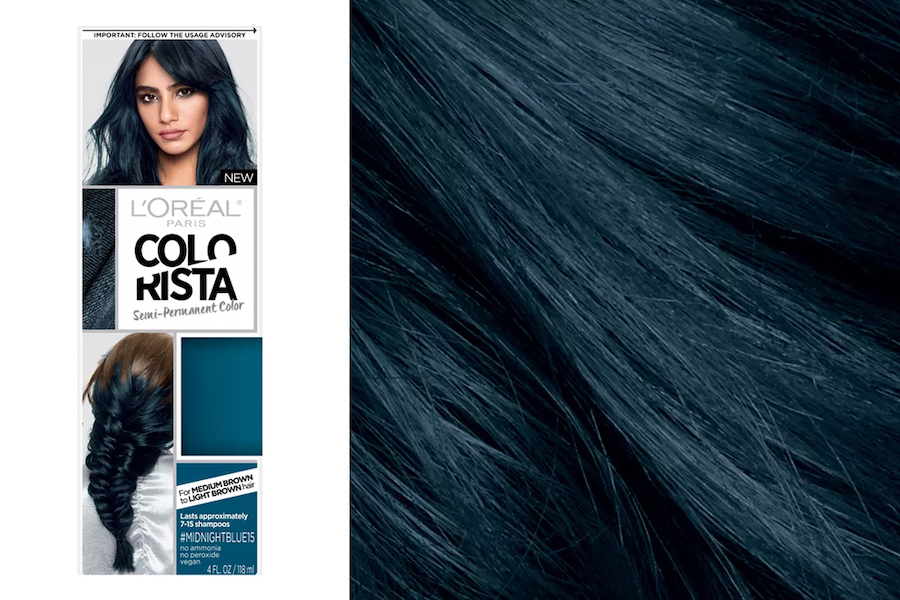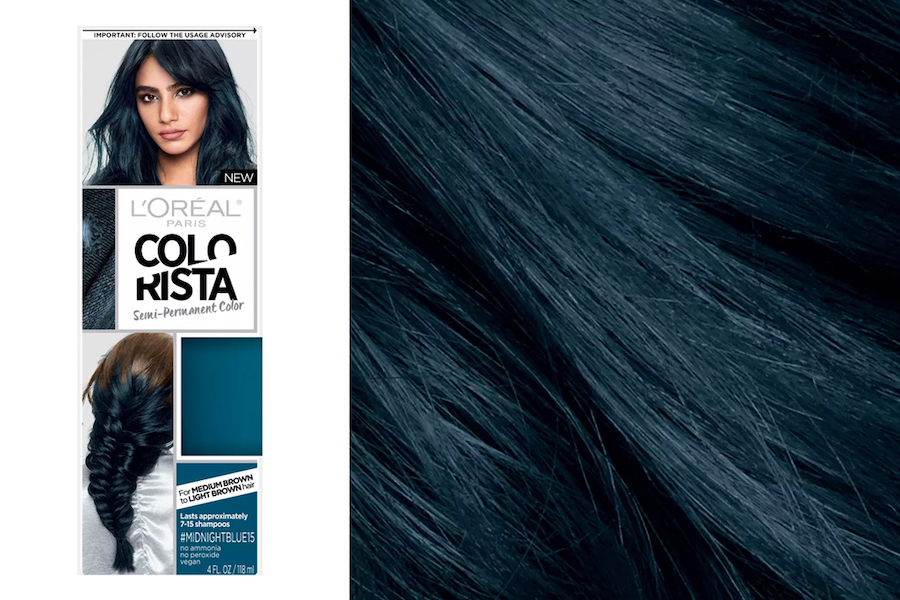 Colorista makes 1-day and 15-day semi-permanent dyes. They also make hair dyes for brunettes!
Colorista seems to fade quicker. It is also much cheaper compared to other brands.
Buy Colorista at Amazon, Ulta and Target.
#8 Arctic Fox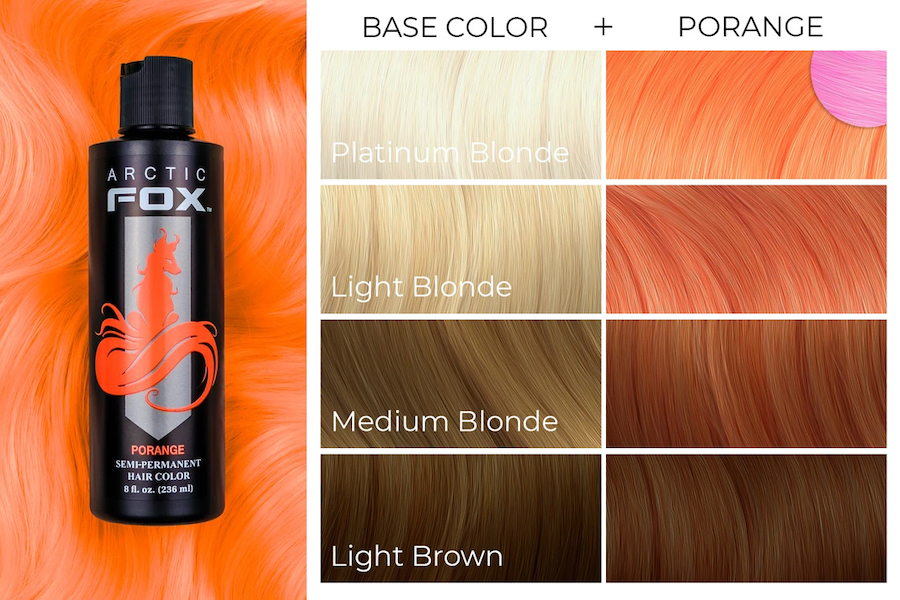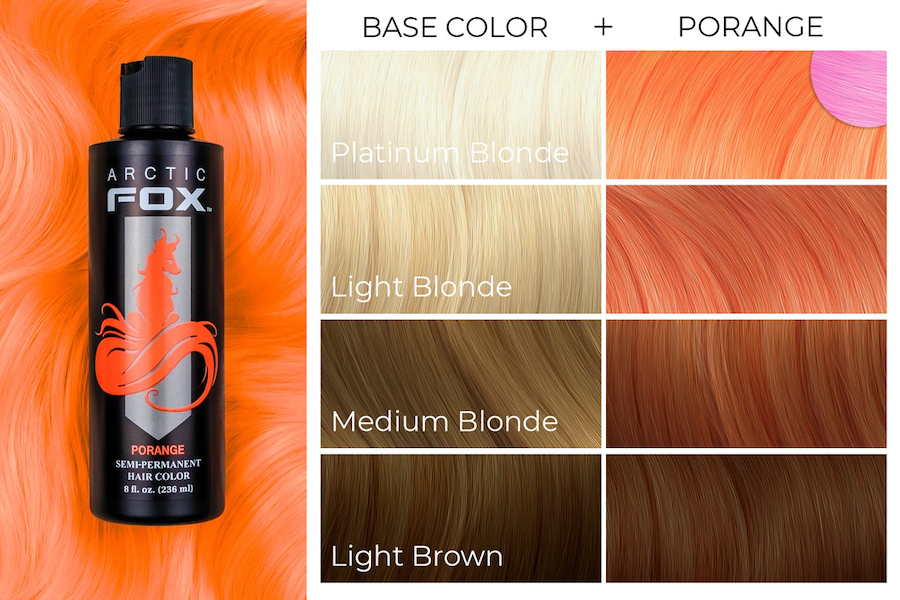 Arctic Fox is affordable and the colors last 4-8 weeks depending on how you maintain it. They offer bright eye-catching colors and even UV Reactive (blacklight activated) shades.
It's important to note that Arctic Fox owner, Kristen Leanne, has been known to be racist. So many have boycotted her products.
Buy Arctic Fox directly from their website and use this link to get 10% off your first order. They sell bottles of dye in 4 oz and 8 oz sizes.
You can also buy Arctic Fox on Amazon, eBay or Sally Beauty Supply.
Best Practices for Dyeing Gray Hair
Here are some tips to help you make your semi-permanent hair color brighter and longer lasting!
#1 Make sure your hair is dry before applying color. Wet or damp hair will prevent the dyes from adhering to your hair. Your hair will need to be bone dry prior to application. We also recommend air drying your hair instead of using a dryer.
#2 If you want the color to be vivid, leave the color on for at least an hour. Set a timer on your phone as a reminder to rinse. Most semi-permanent hair dyes will instruct you to leave it for 20-40 minutes. I recommend leaving it on for longer if you want better results. Sometimes I even leave it on for 1.5 hours.
#3 Wash all the color out before getting out of the shower. Temporary hair dyes are very vivid and can stain clothing if not rinsed thoroughly. When sleeping in your bed, we also recommend laying a gray or black towel over your pillows to prevent dye transfer. You can also opt for wearing a satin cap or turban to protect your hair from staining your bedding. We love satin caps and turbans from Grace Eleyae.
#4 Use vaseline or coconut oil over your ears and neck to prevent dye transfer. You can typically use a handcloth to wipe any dye off the skin after application, but vaseline or coconut oil will prevent it from staining your skin, which can take days to fade.
#5 Wash your hair intermittently. If you're like me and washing your hair often dries it out, wash every 2-3 days to allow your hair color to stay longer. I know some people who only wash their hair once a week!
#6 Use dry shampoo when possible. Dry shampoo doesn't require washing with water, so your hair color will last longer!
#7 Use shampoo for color-treated hair. The appropriate shampoo and conditioner can help your hair color last longer. This also works for permanent hair treatments. We recommend Nexxus Color Assure shampoo and conditioner. Alternatively, you can use sulfate free and silicone-free shampoos and conditioners.
#8 Wash your hair in cold water when possible. Frequent shampooing will make the colors fade. Hot water will also make the colors fade faster.
#9 Avoid swimming in pools or the ocean. The chemicals in pools can strip the color from your hair. Extended time spend in water will also strip the color from your hair.
#10 Add leftover dye into your conditioner so that your color lasts longer.
#11 Turn the temperature on your styling tools to low. The heat will often strip color and damage hair. Damaged hair can also result in flyaways due to breakage.
Related: How to Tame Flyaways and Unruly Hair
Semi-Permanent Hair Color Brands to Avoid
Mofajang – Texture is sticky like a gel and gives off a weird metallic look. Sold on Amazon.
Color Crave by Clairol – While I bought Color Crave by Clairol from my local Rite Aid for only $2.47. The color promises to last for 15 days but came out after 4 washes. And since it rains a lot in Seattle, it stained ALL my clothes when it was pouring.
Manic Panic – This brand was popularized in Hot Topic stores. The color doesn't last long and texture is like gel gunk on your hair.
Lime Crime – The color doesn't stick and there are not many hues to choose from. Seems to be a brand that only caters to light-color or bleached hair.
If you enjoyed our best semi-permanent hair dye for gray hair article, please share it on Pinterest!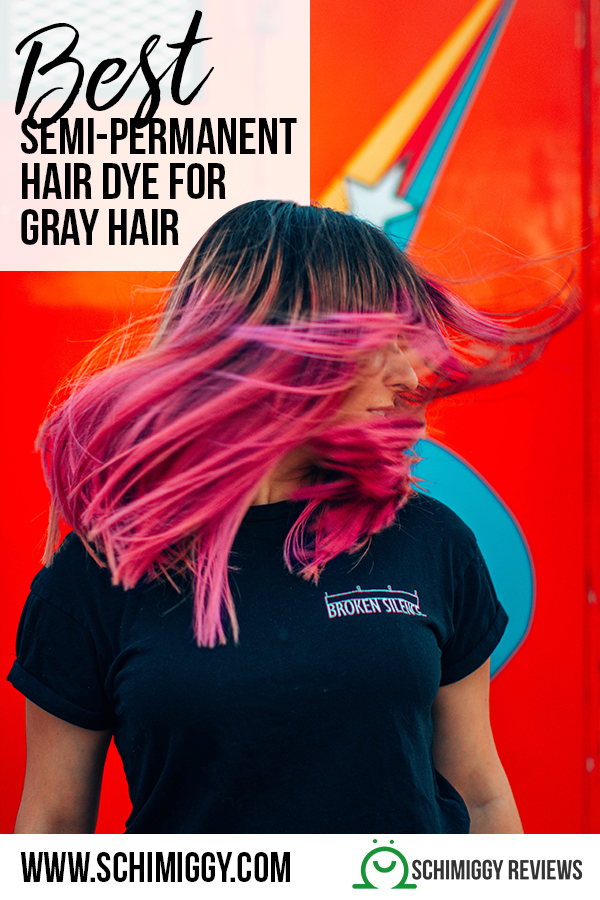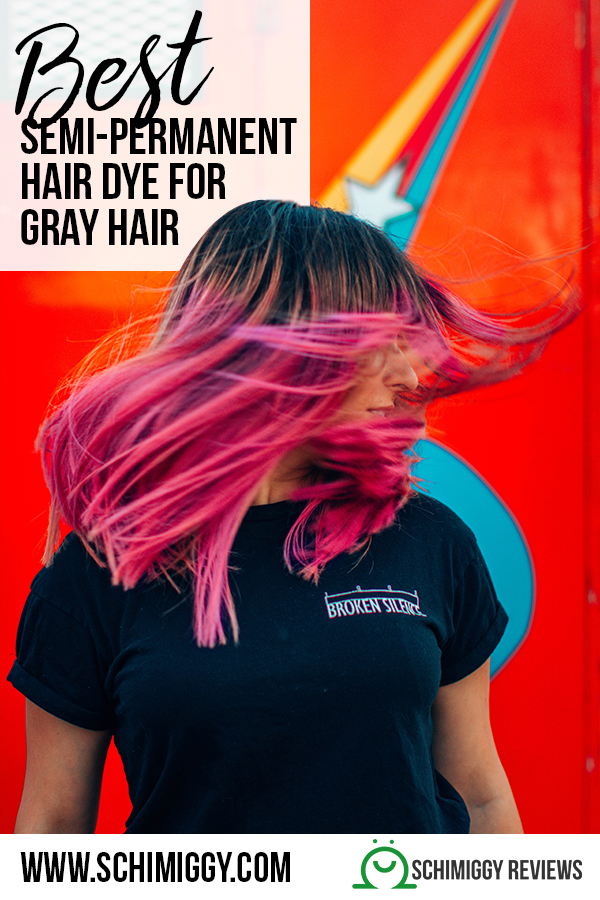 ---
Thank you for visiting today! If you found this encouraging or informative, please connect with us on Instagram, Youtube, Pinterest, Facebook or Twitter. We'd love to meet you!
Sign-up for our monthly newsletter for updates and more. We promise we won't spam you! Feel free to unsubscribe anytime.
For more fitness fashion discounts and offers, please visit our Fitness Instructor Discounts + Brands Directory or favorite brands coupon codes list.
If you're a brand and want to submit a product for us to review, please use this form to get in touch.
This site uses affiliate links. Clicking on or purchasing via an affiliate link may result in commissions for us which help keep the content flowing and lights on at Schimiggy Reviews. You may read more about this in our privacy policy.