Reading Time:
7
minutes
I created a list of my FAVORITE sport bras. I'll start with a disclaimer and inform you know that I am a 34B bra size. I don't have a lot to work with and medium to low-impact bras are what fits me best. I am always going for the sports bra that will give me shape and look great underneath a t-shirt or tank top. Depending on the top, sometimes I even wear the top casually with high-waisted pants or leggings.
Here is what I prefer in a sports bra:
Not constricting in the straps and bra band. I usually avoid long spaghetti straps because they dig into my shoulders. I also avoid constricting thick bands that cause compression along the ribcage.
Offers enough support and coverage when I am down doggin'. I prefer medium to high frontal coverage.
The option to wear cups so that it gives my chest some shape.
Patterns that are not busy and have resorted to mostly black fabrics and simple designs.
Everyone has their own preferences in bra tops and your specifications may vary from brand to brand and activity to activity.
We hope this list will be helpful to all my small chested girlfriends looking for the perfect high quality sports bra to give shape AND support!
#1 ALO Yoga Movement Bra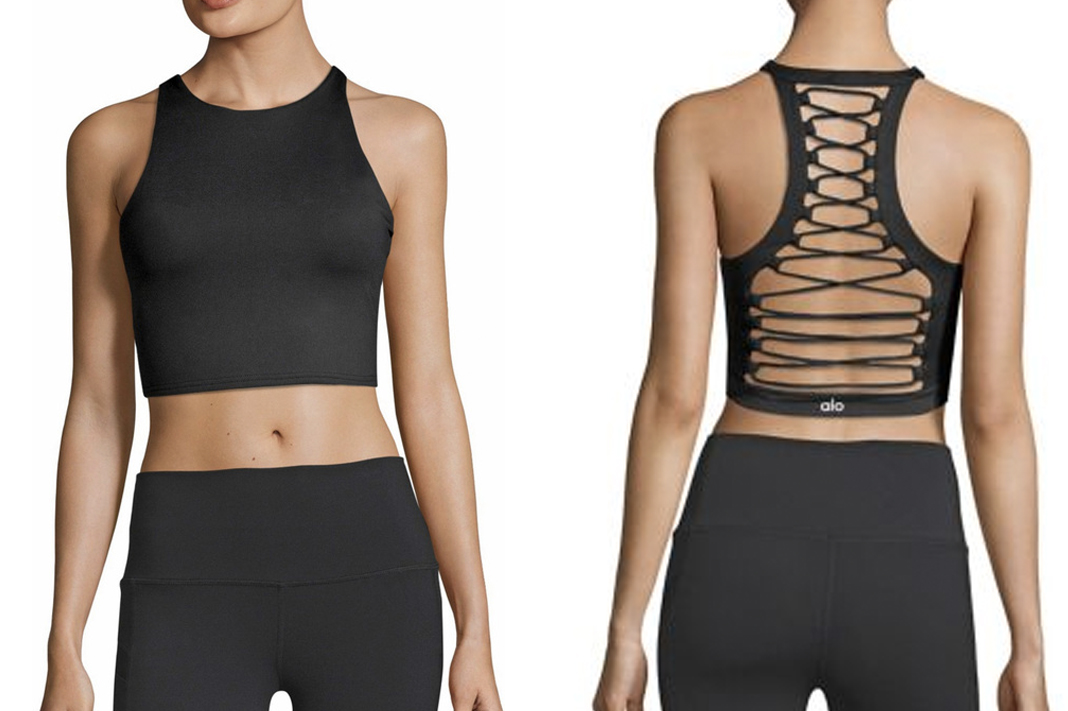 I am obsessed with ALO Yoga's Movement Bra ($72). The lattice back shows the perfect amount of skin. The high neck coverage in the front allows for a modest yet classy look. It pairs perfectly with the ALO Yoga Interlace leggings. The top comes with removable cups. I wear mine with or without them.
Buy the bra on ALO Yoga, Amazon, Backcountry, Carbon38, Nordstrom and Zappos. Use this link to get 10% off at ALO Yoga.
#2 Lululemon Free to Be Bra
Lululemon's Free to Be (FTB) Bra ($48) is a classic silhouette is perfect for medium to low-impact activities. I am a fan because it makes a great t-shirt bra while offering support with removable molded cups. At one point in my life I owned the entire rainbow spectrum of FTB bras (see photo above).
Now the FTB bra comes in long line options, which allow you to wear it as a cute crop top with any high waist bottoms.
#2 Niyama Sol Waterfall Ladder Bra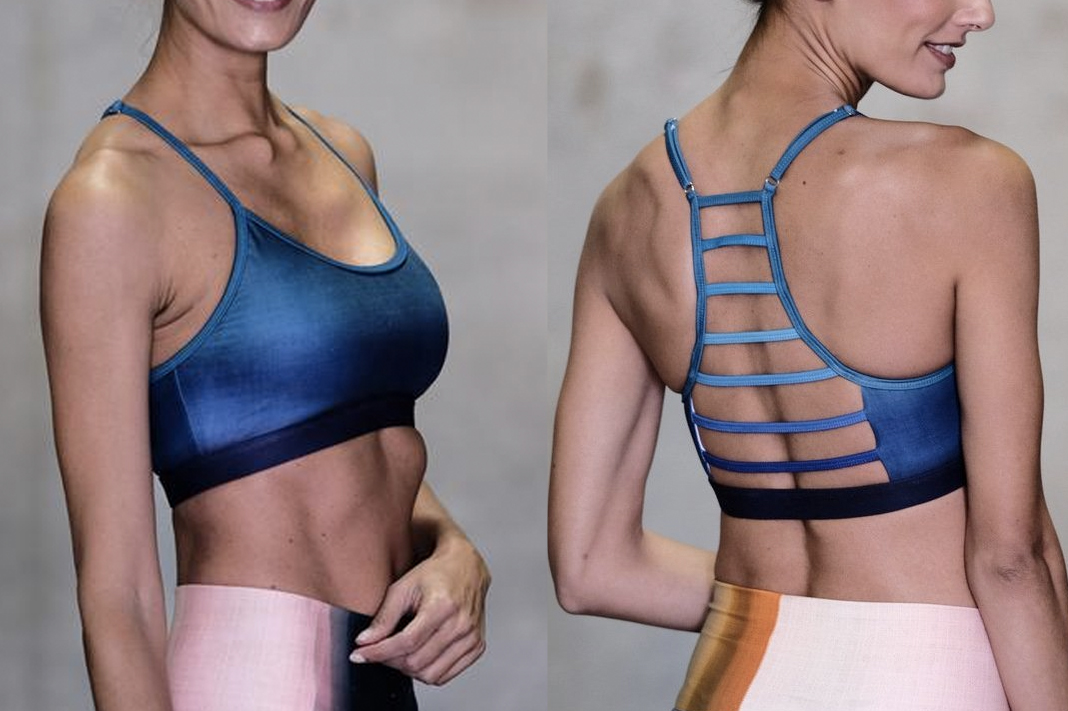 I LIVE in this bra. If I didn't have to wash it I would be wearing this while typing this post. I love Niyama Sol's super soft fabric, so it makes absolute sense that their bras would be just as comfortable. The bras come with removable cups and looks amazing on.
I recommend anything Niyama Sol creates. Get a 20% off Niyama Sol coupon code here.
#4 Vivre Active Jump Start Crop Top
This bra is VERY affordable (only $40) and fits like a dream! I received it while on holiday in Singapore and it's been my favorite top to date. I wear it every chance I can. It can be dressed up or worn for a sweaty workout. I wear a size 8 in lululemon bras and sized up to a large in Vivre Active tops. Buy it in various colors on Vivre Active.
#5 Lululemon Free to Be Wild Bra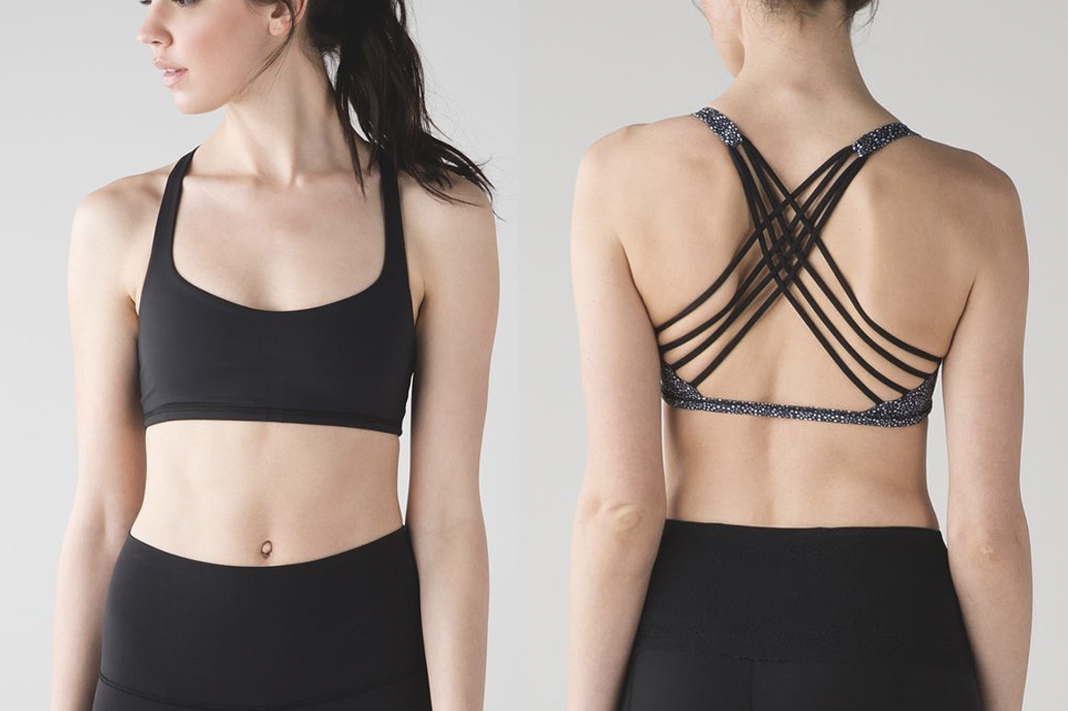 The Free to Be Wild (FTBW) is a fan favorite! I love the minimalistic strappy back design. I sized down in this style because the strappy design offers a lot of give. It will stretch over time. You can find the FTBW at lululemon Outlets for only $39 nowadays (originally $48). If you're interested in the Free to Be Zen bra, I recommend sizing down as well.
#6 Carbon38 Sayang Collection Seminyak Bra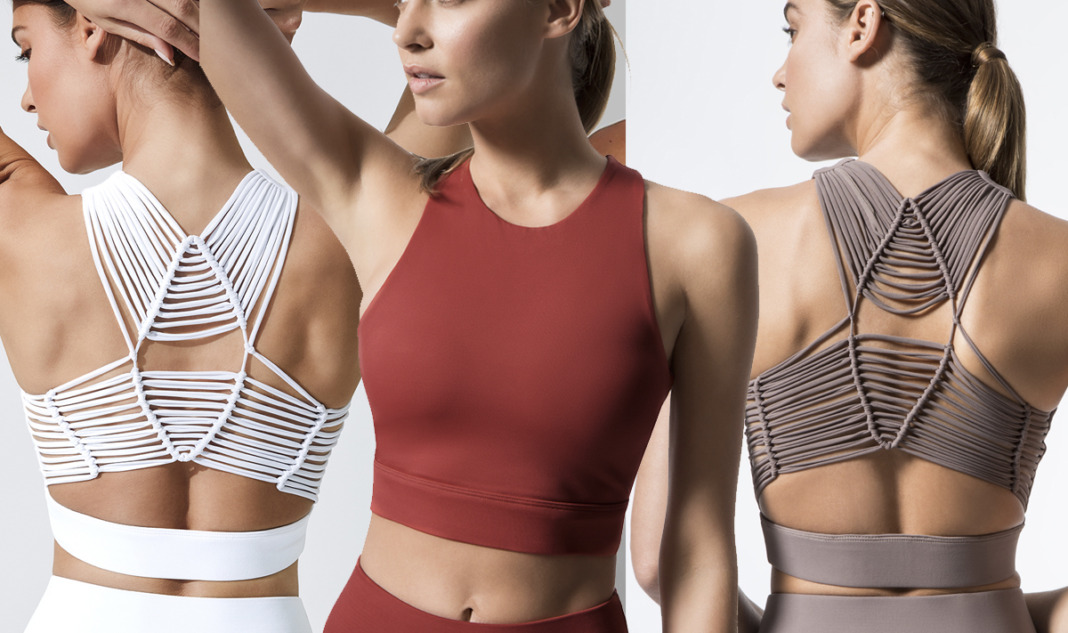 Carbon38's Seminyak bra from their Sayang collection is dreamy and supportive at the same time. The macrame detail is the perfect combo of a feminine strong and sexy. It comes with removable cups and in four different colors. Buy the Seminyak bra on Carbon38 for only $108. Use coupon code SHMGY25 for 25% off your purchase.
#8 Lorna Jane Pammy Bra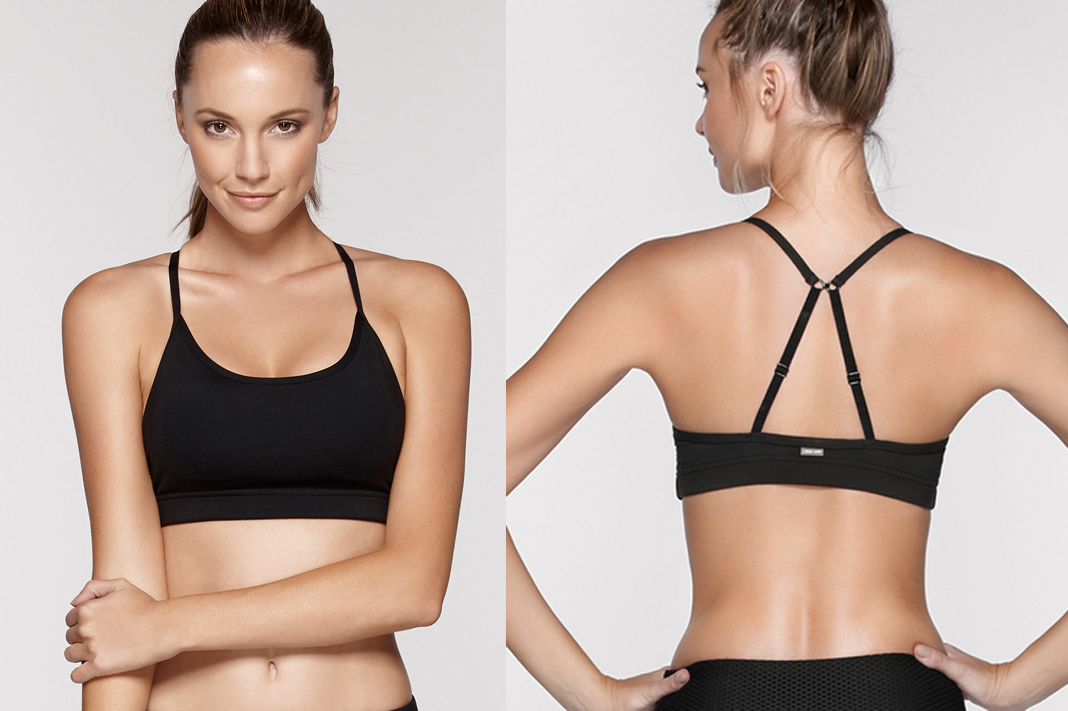 This is my "take with me everywhere" bra. The convertible straps allow me to find the best silhouette for any outfit. I can wear the top with spaghetti straps (perfect for dresses and casual wear) and then transform it into a racer back for more support during workouts and outdoor activities (hiking, kayaking, etc.). I am obsessed with this bra and own it in two colors. Lorna Jane cups are also very supportive and give her bras an immediate push-up effect. Buy the Pammy bra here.
#9 Lorna Jane Flexion Sports Bra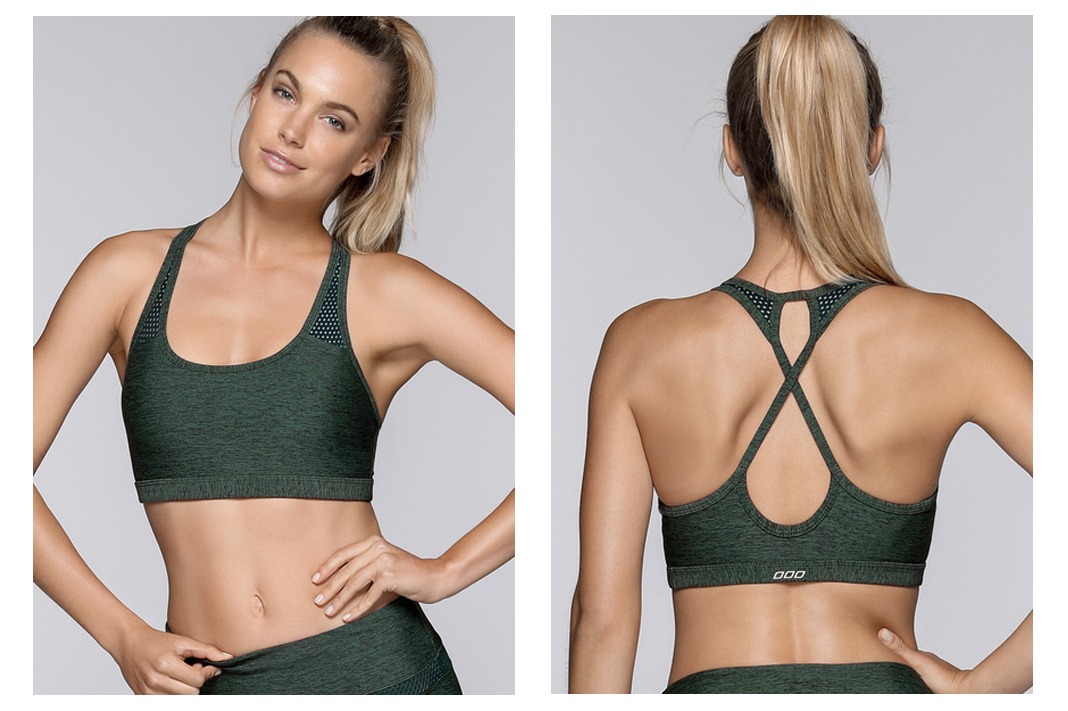 Lorna Jane's Flexion Sports bra ($68) provides medium support yet looks amazing. LJ cups create an attractive lift and makes your chest look full. LJ bras are high quality and will last you for years. I might even say they are indestructible, hence the high price tag. Buy LJ bras for a great deal through their online outlet store.
#10 Free People Movement Halo Crop Top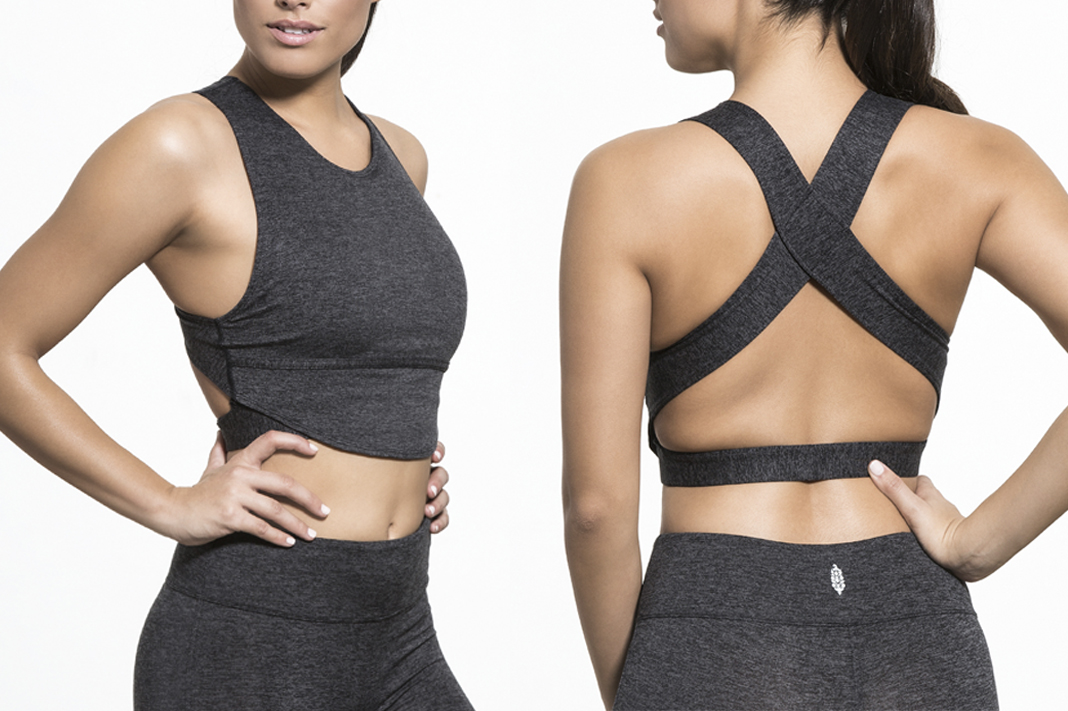 The heathered jersey fabric of the Halo Crop Top is so buttery soft and comfortable. I have this in both dark grey and navy. I pair this with high waisted leggings or my Buddha Pants for a fun and flirty look. This bra does not come with cups. I recommend sizing up in FPM. Buy Free People Movement on Carbon38, and Nordstrom.
#11 Glyder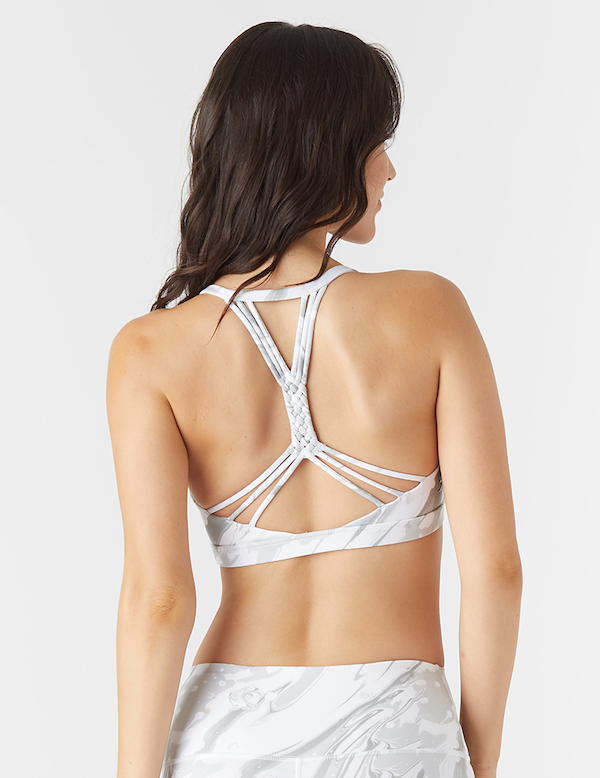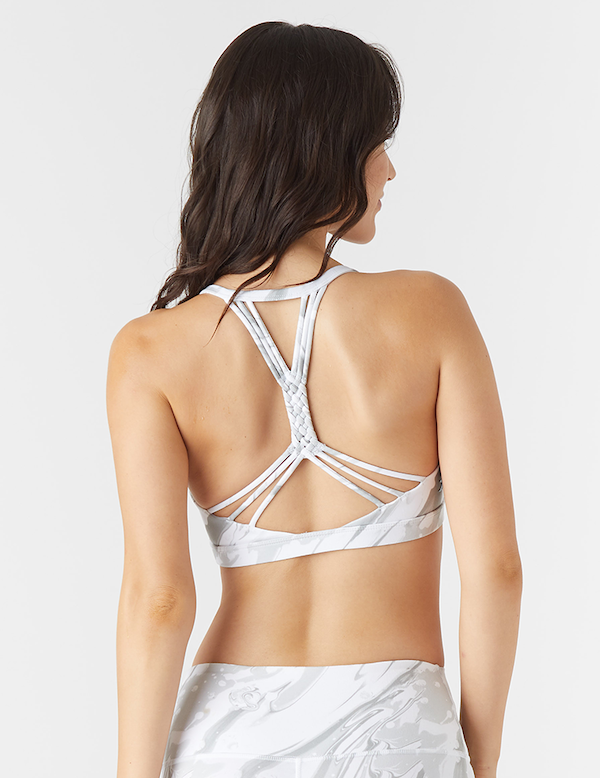 We love the Glyder Vitality bra ($56). It has a cute braided back and comes with removable cups for added support.
The halter design also prevents the bra from digging into your neck during wear.
#12 Free People Movement Jesse Crop Top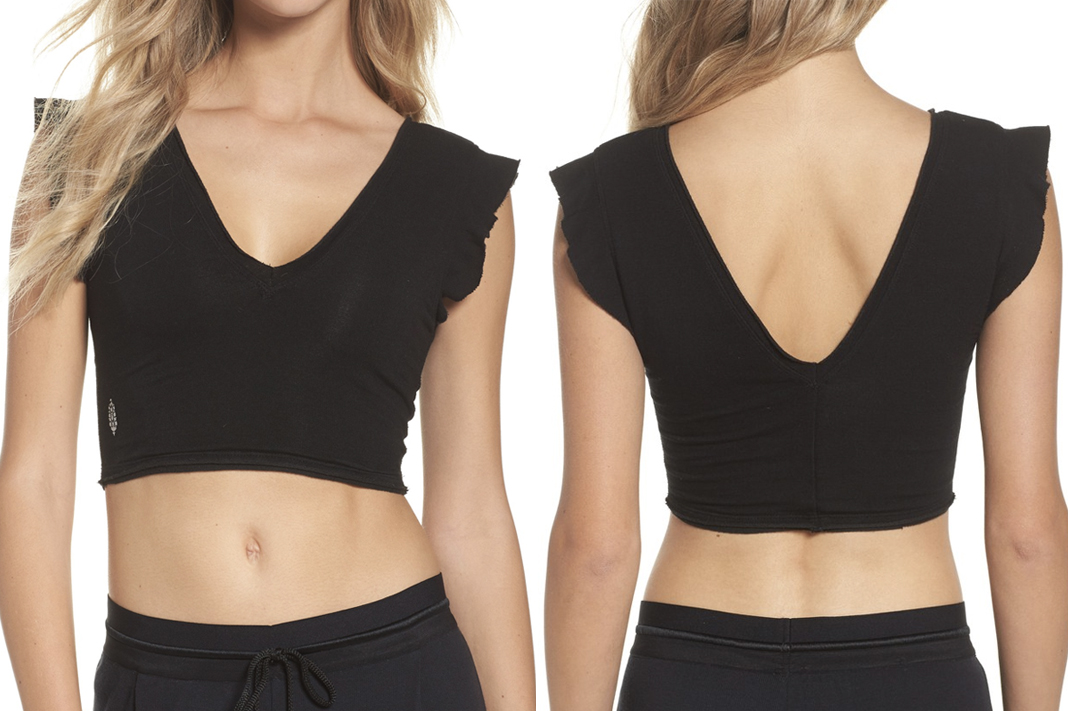 The Jesse crop top is a fan favorite. It's not necessarily a bra but more like a crop top shirt. It provides very low-impact coverage and is perfect for ballet or yoga. It's also super cute with high waisted leggings or palazzo pants. I recommend sizing up in FPM. Buy the top on Zappos, Free People Movement, Carbon38, and Nordstrom.
#13 Carbon38 Lace Up Back High Neck Bra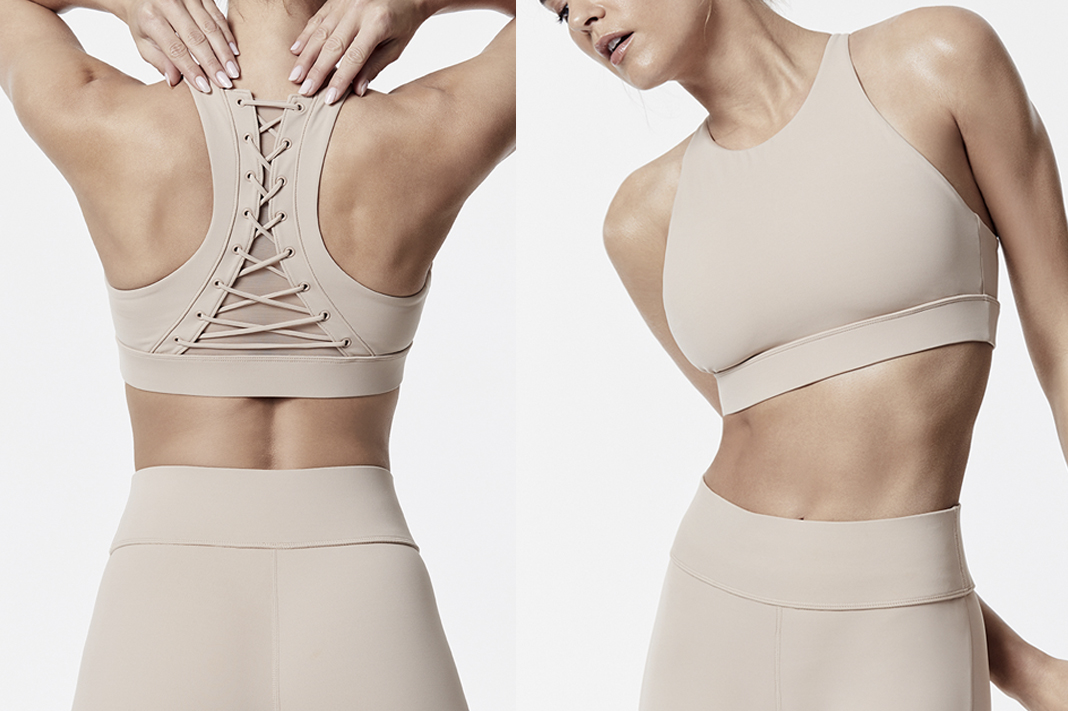 Carbon38's Lace Up Back High Neck Bra is from their 2018 Botanica Collection. The color and lace up back design are perfect for a sporty yet supportive fit. The bra comes with removable cups. I unfortunately was not a fan of the matching pants which caused me to have muffin tops on the top and bottom of the elastic waistband.
Check out my review of the pants here. Get 25% off with code SHMGY25.
#14 Track & Bliss Sweet Escape Sports Bra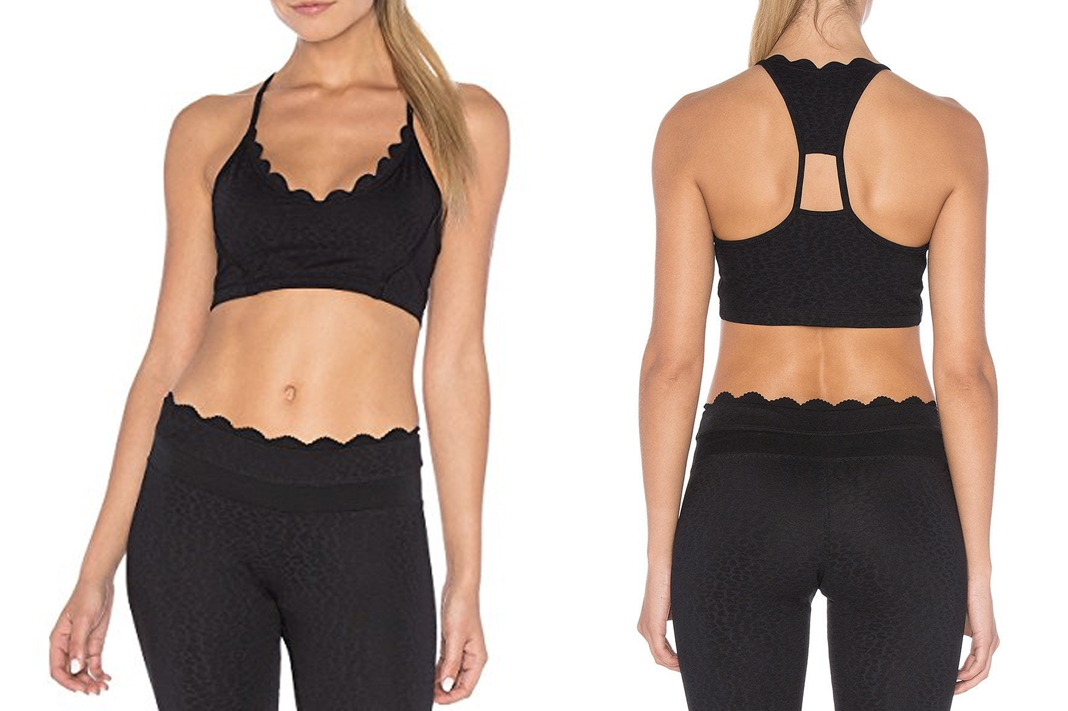 I had to size up to a large in the Sweet Escape bra. The support is very low and the bra does not allow for removable cups. I recommend wearing it casually and for low-impact sports. The fit is very comfortable and flattering. The scallop edges do not irritate me in this top. Buy the bra on Amazon, Saks 5th, and at Track & Bliss. I was even able to find Track & Bliss at great prices on eBay!
#15 Athleta Every Day Bra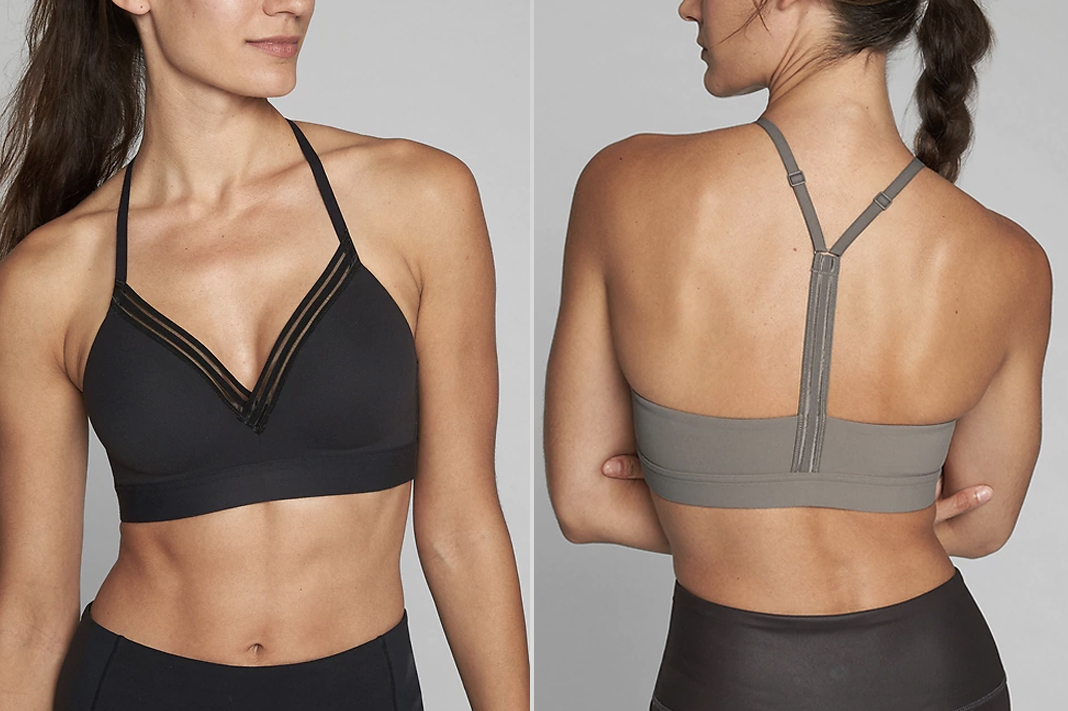 The Every Day Bra ($54) by Athleta is very comfortable! The cups are molded and fit sizes A-C. I am obsessed with the see-through lace detail in the front and back of the bra. It's a bra for low-impact activities and fits perfectly under a racer back tank top. I wear my bra under sporty Summer dresses and alone with high waisted pants.
#16 L'URV I'm On Clouds Bralette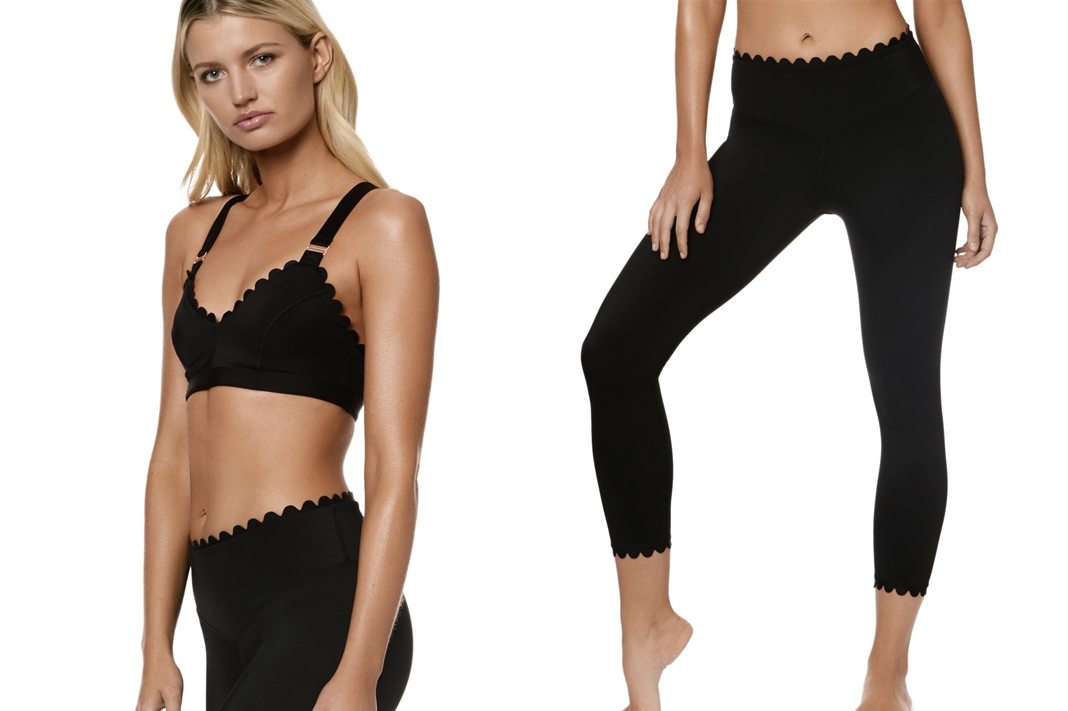 I love scallop hemmed anything and I fell in love with the I'm On Clouds bralette as soon as I saw it. The top comes with removable cups and offers medium support. It is the most supportive bra in this lineup. The scallop edges irritate a bit but I am willing to sacrifice comfort for how beautiful this bra is.
L'URV also offers matching scallop 7/8 legging and short as well as the scallop trim in other bra silhouettes and colors. Buy L'URV on Carbon38 and directly from L'URV.
That's it for my favorite bras! What are your favorite bras? Let me know in the comments. I would love to check them out.
---
Thank you for visiting today! If you found this encouraging or informative, please connect with us on Instagram, Youtube, Pinterest, Facebook or Twitter. We'd love to meet you!
Sign-up for our monthly newsletter for updates and more. We promise we won't spam you! Feel free to unsubscribe anytime.
For more fitness fashion discounts and offers, please visit our Fitness Instructor Discounts + Brands Directory or favorite brands coupon codes list.
If you're a brand and want to submit a product for us to review, please use this form to get in touch.
This site uses affiliate links. Clicking on or purchasing via an affiliate link may result in commissions for us which help keep the content flowing and lights on at Schimiggy Reviews. You may read more about this in our privacy policy.