Reading Time:
7
minutes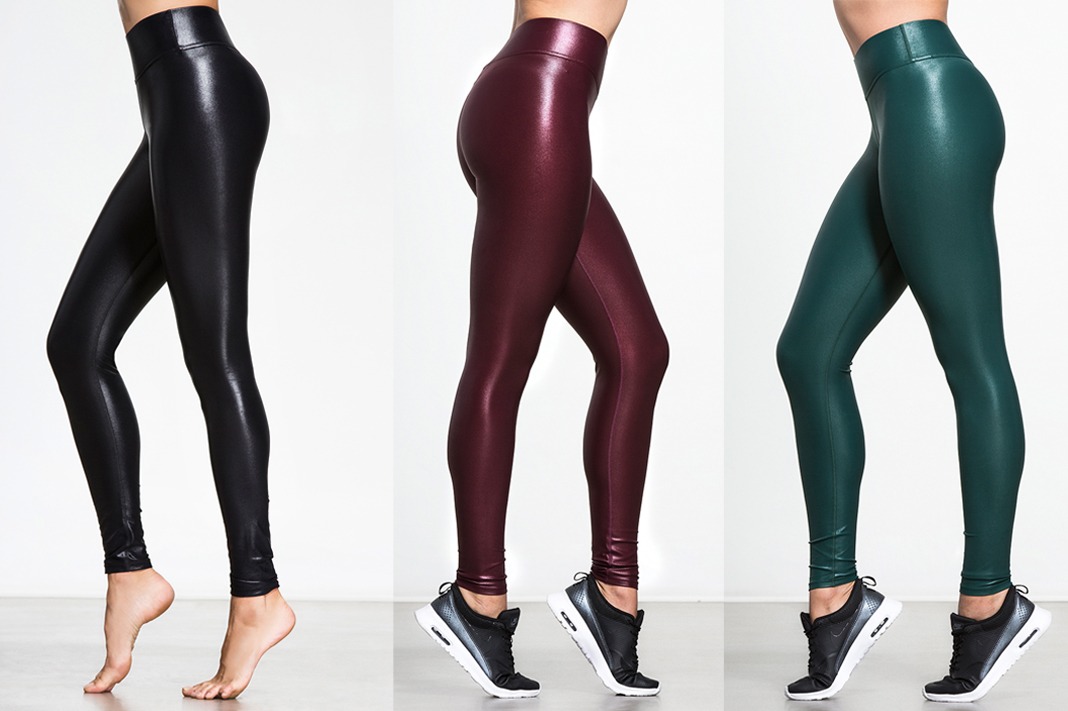 About Carbon38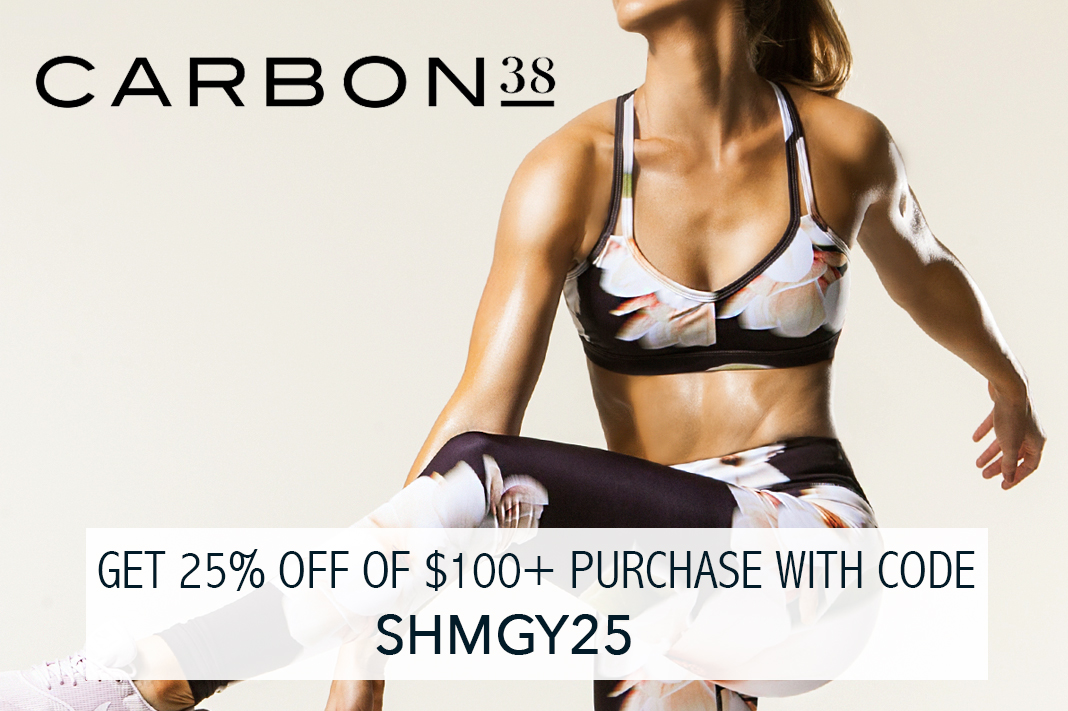 Carbon38 is a women's high-end online athletic wear retailer that stocks fashion-forward fitness brands including Alo Yoga, Lucas Hugh, Michi, Onzie, K-Deer and my most recent favorite discovery, Ultracor.
Carbon38 has quickly become a fashion hub for the active woman looking for an alternative to lululemon or Nike. Head over and check out my experience shopping at Carbon38.
When Carbon38 began offering their own line of products ranging from $40 to $400. I decided to give their products a try.
Let's delve into my Carbon38 Takara Leggings review!
Carbon38 Activewear Review: Takara Leggings | Relay Tank | Catalyst Bra
I purchased an entire Carbon38 outfit for this review! I chose green Takara leggings as my pop of color. My black Catalyst bra and gray Rally tank top were perfect staples for my activewear wardrobe. I could also wear the top and bra with other colored and printed leggings.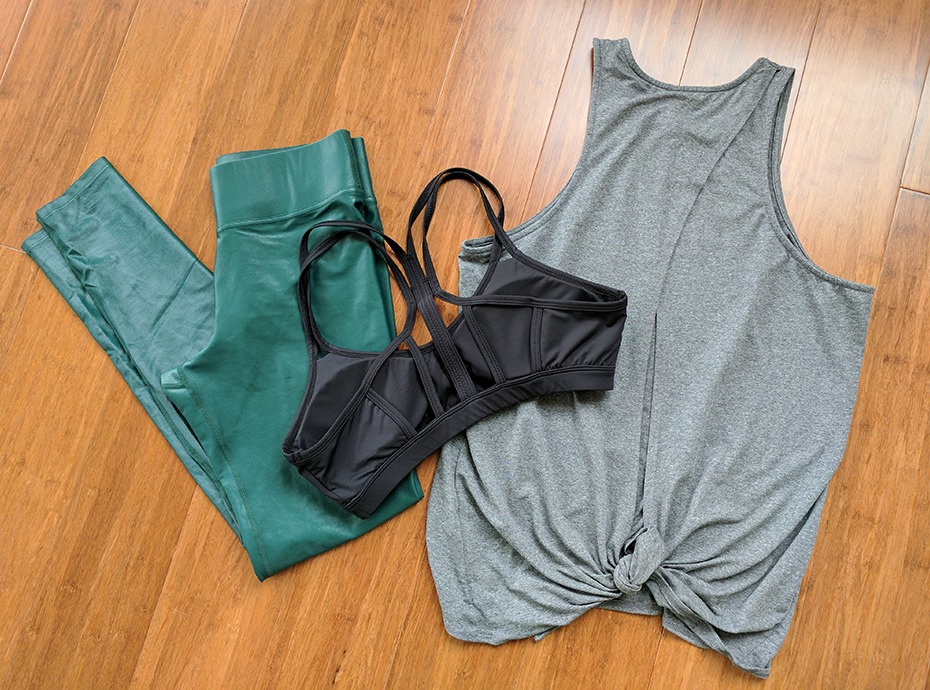 Carbon38 Takara Leggings Review
Takara means "gold" in Japanese. To date, the Takara leggings are Carbon38's bestseller and the black is constantly selling out.
There have been two iterations of the Takara pant. The second iteration allowed for a more comfortable fit, as the first version ran really small, but not much smaller IMHO.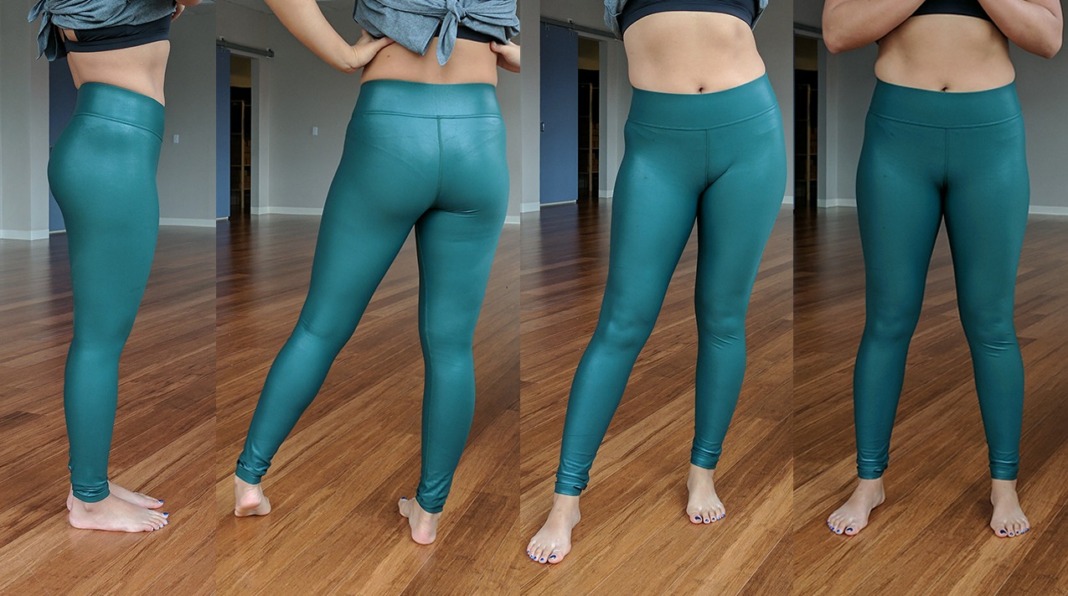 How do Carbon38 Takara leggings fit?
Based on their size chart, I went with a size medium in the Takara leggings. I am a size 6 in lululemon for reference. The medium fit me perfectly!
The leggings do not provide much compression and were very form fitting. I would advise sizing up due to the tight fitting waistband.
UPDATE: I have high waisted black Takara leggings from 2019 and I went with my true size. I recommend going with your true size if you're buying Takara leggings 2019 or newer.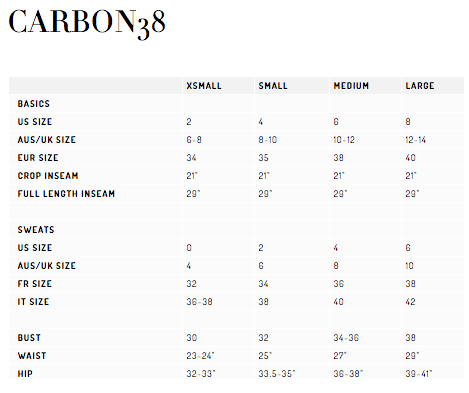 What are Takara leggings designed for?
Takara leggings are long length leggings that come with a bound elastic waistband.
The leggings are made for working out in. The shiny (cire) fabric will make you stand out in class or at the gym.
What is the inseam on Takara leggings?
The Takara leggings come with a 29″ inseam, making them great for taller ladies.
What is the rise of Takara pants?
Takara leggings come in a medium and high rise.
The medium rise sits just below my navel. The high rise fits 1.25″ over my navel. I am 5'5″ for reference.
How tall is the waistband of Takara leggings?
The regular waistband is wide and measures 3.25″. The waistband is composed of a large elastic band encased by fabric, similar to Terez waistbands.
The fabric is then sewn shut with a flat seam on one side of the waist. I had no issues with the waistband moving and it felt more supportive than my leggings that do not have this feature. I did not experience slippage during practice or normal wear. This was my most favorite feature about Carbon38 bottoms.
UPDATE: The Takara leggings now come with a high-waist measuring 5″. It's really high, so make sure you're comfortable with wearing the high waist style above your naval before buying.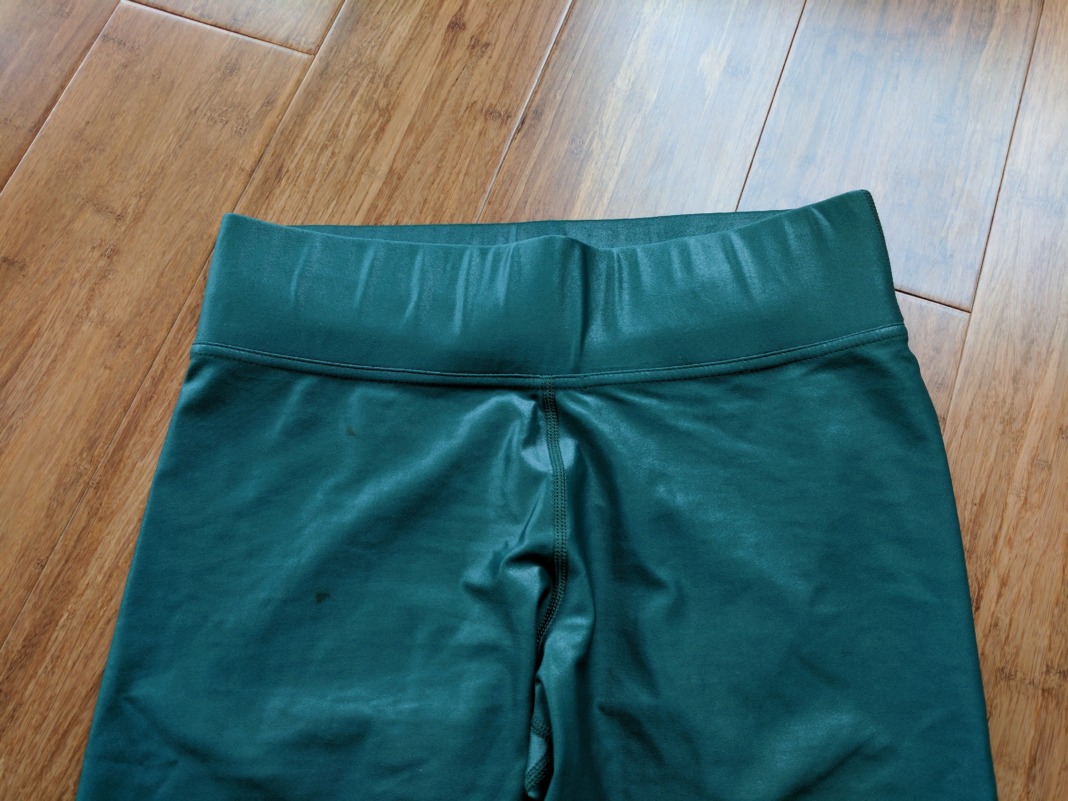 Carbon38 Takara Fabric Details and Features
Fabric Content: 80% Nylon 20% Lycra
Fabric Feel:

Fabric has a cire (shiny) finish, creating a sleek and sexy look and feel.
Fabric is thin and feels like a second skin. I unfortunately wore some lace bikini briefs that you could see on the surface of the leggings due to the delicate form fitting nature of the fabric. I highly recommend wearing a seamless thong if you want to avoid any unwanted textures or bumps through the fabric. You can also choose to go commando.

Fabric Performance:

The leggings are very lightweight! Which makes then great for traveling.
Fabric fits and feels like nothing I've tried before. I have a pair of Beyond Yoga Gloss Over High Waist leggings that feel similar but are more compressive.
Fabric is not compressive. Check out their other collections which offer more compressive styles.
Keep the fabric away from rough surfaces. After 5 wears, I noticed some snagging on the back end of my leggings.

Opacity: Leggings are 100% opaque! I did not experience any see-through issues. The darker colors do not have see-through issues, however lighter colors (such as the pink and yellow) will be see through.
Fabric Features:

No pockets
No logos
Shiny/Cire finish that gives the leggings a leather look.
When should I wear Takara pants?
Takara bottoms are perfect for yoga, any style of fitness and casual wear.
I love wearing my entire Carbon38 ensemble because it goes so well together.
I would also wear it out on a date with a black tunic or just casually with a chunky sweater while I'm running errands around town.
How much do Takara leggings cost?
Carbon38 Takara leggings are $98 and up. The price point is comparable to other brands and they're definitely worth the investment!
Do Takara leggings have a gusset?
Takara leggings come with a triangle shaped, single layered gusset.
The triangle is actually pretty large and provides a lot of coverage and movement.
What type of seams are used on Takara leggings?
Flat seams are used throughout the pant including on one side of the bound elastic waistband.
Do Takara pants have UPF protection?
Not disclosed.
Where are Takara leggings made?
Made in China. Designed in Los Angeles, California.
What are the care instructions for Takara pants?
Wash your leggings in cold water with gentle detergent inside-out. Always hang or lay flat to dry. I hang to dry on a foldable drying rack such as this one. I avoid drying under sunlight as well.
Rally Tank Review
You need this tank in all the colors! The Rally Tank's ($42) fit is so flattering. The material is 100% jersey and very lightweight and comfortable. Depending on my mood, I wear the top both tied and un-tied. I love when the un-tied ends peek out underneath my jacket giving the illusion that I am wearing a skirt or extra long tank. Both variations are attractive. The Rally Tank is definitely is a classic silhouette that will go with many of my other activewear pieces. My favorite thing about this top is that it doesn't pill. This tank will hold up for a long time.
Catalyst Bra Review
The Catalyst bra ($65) fit me perfectly. I ordered a medium and wear a size 8 in lululemon. The material feels like swimwear and can be worn on land and in sea. The strappy, cage style back is very attractive. It also comes with removable cups. It's one of my favorite Carbon38 bras!
Hassium Solid Parka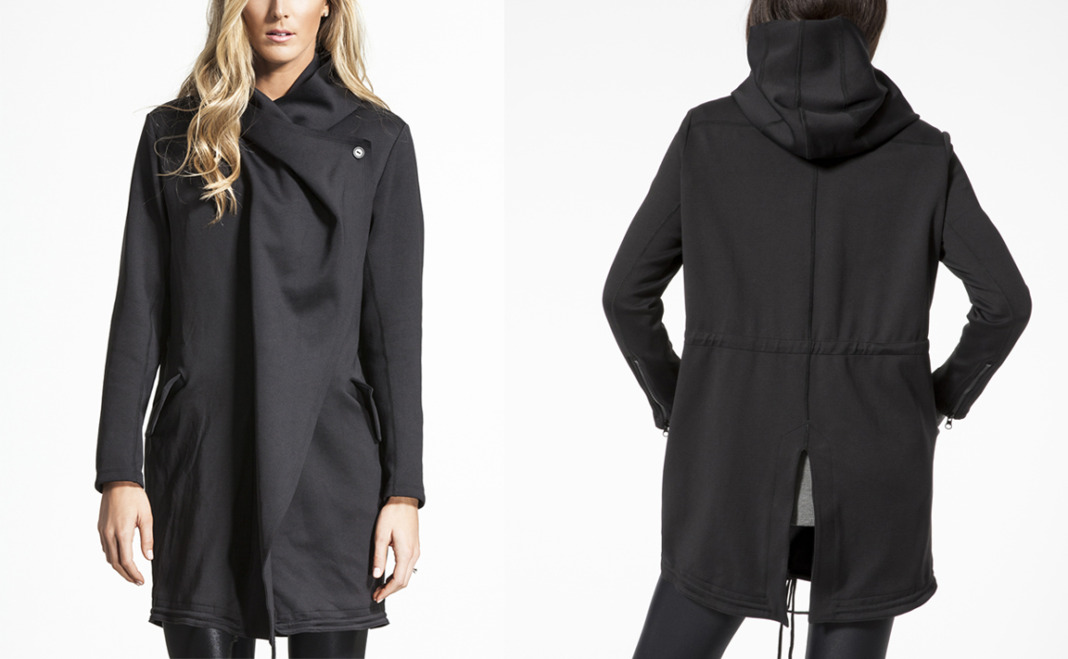 The Hassium Solid Parka ($295) is life! The material feels like neoprene and is lightweight. It doesn't have the most flattering silhouette (arms are a bit big) but it's a great piece to wear over activewear or running errands. I recommend buying your true size or sizing down for a slimmer fit.
The fabric is also great for Spring or Fall seasons. It does not offer much insulation if you're looking for Winter outerwear. Carbon38 offers the Hassium/Arrancada parka in black, olive green and navy.
Should I Buy Carbon38 Activewear?
YES! I fell in love with Carbon38 after this outfit. The tops are comfortable and very durable. The Takara leggings are very sexy and will turn heads, but they're not the most durable. I also loved their parkas and sweaters.
After this review, I am tempted to buy the Takara leggings and Rally tanks in every color. Good thing my wallet won't let me! ????
I highly recommend Carbon38's activewear collections because the quality is excellent and the look is chic and sexy.
Since this post, Carbon38 has released multiple collections. They don't create many pieces within each collection, but when they do, the quality is excellent and everything looks absolutely sexy and feminine.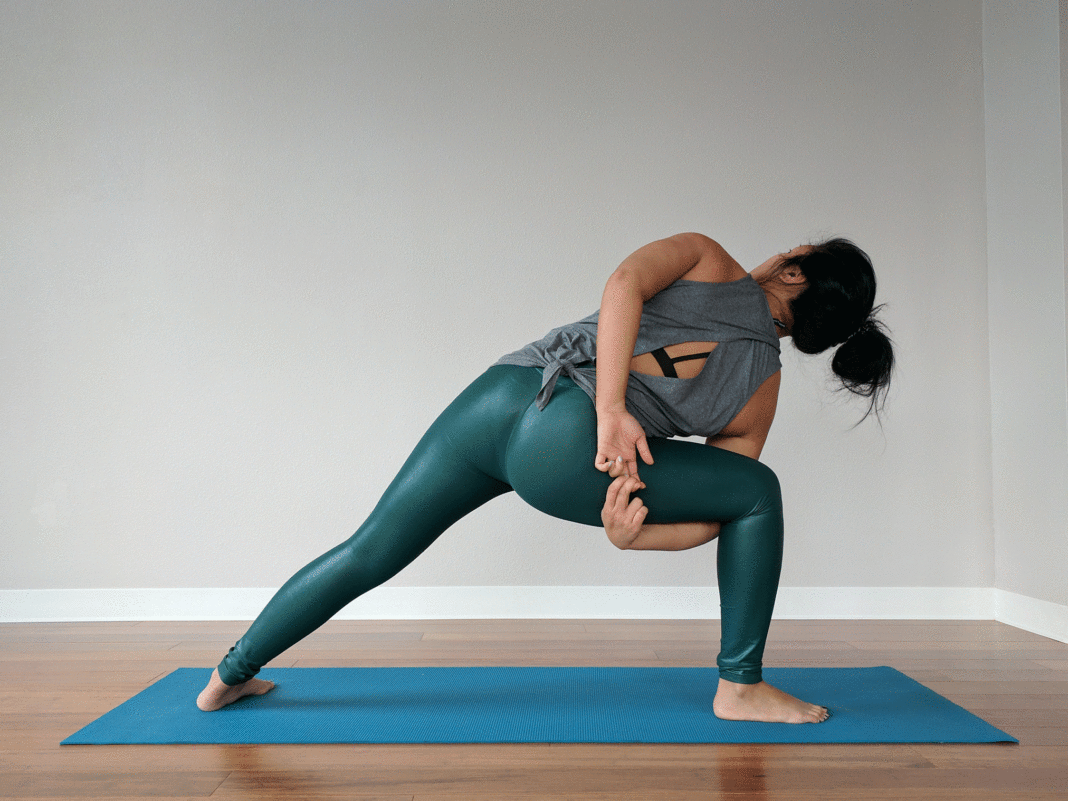 Where to Buy Carbon38
Shop at Carbon38 and use code SHMGY25 for 25% off your first $100+ purchase. Enjoy free shipping and returns on purchases of $200+.
You can also find Carbon38 on the following third-party websites:
Mercari - Use code SYVFUT for $10 off your first purchase. 
Poshmark - Use code SCHIMIGGY for $5 off your first purchase.
Carbon38 Giveaway!
I am also running a Carbon38 giveaway for the rest of 2019! One lucky winner will win a $100 USD gift card to Carbon38! That's enough for a pretty pair of Carbon38 leggings or anything else you've been eyeing. Winner be notified on New Years Day 2020! Good luck everyone!!! Winner will be notified via e-mail and on the Schimiggy Reviews newsletter!
If you liked our Carbon38 review, you might like these articles too:
---
Thank you for visiting today! If you found this encouraging or informative, please come hang out with me on Instagram, Youtube, Pinterest, Facebook or Twitter.
For more fitness fashion discounts and offers, please visit our Fitness Instructor Discounts + Brands Directory and Events and Sales Calendar pages.
This site uses affiliate links. Clicking on or purchasing via an affiliate link may result in commissions for us which help keep the content flowing and lights on at Schimiggy Reviews. You may read more about this in our privacy policy.

Alex Tran AKA Schimiggy is a fitness fashion, travel, justice, and food-obsessed raconteuse. She currently resides in Seattle and teaches yoga while writing her heart out. Schimiggy Reviews is a lifestyle blog where Alex shares her passions and interests with the world!