Reading Time:
3
minutes

Today's post is brought to you by my friend Angela. She attended the Fall 2018 Chloé sample sale.
Chloé is a popular French luxury brand founded in 1952 by Gaby Aghion. Aghion later joined forces with Jacques Lenoir in 1953, formally managing the business side of the brand, allowing Aghion to purely pursue the creative growth of Chloé. The house is owned by luxury brands holding company Richemont Group. Chloé has been worn by many celebrities and is sold in many high-end department stores such as Nordstrom, Bloomingdales, and Neiman Marcus.
The sale began on Wednesday, November 7, 2018, and Angela was able to attend the sale on Friday, November 9, 2018 during her lunch. Angela provides a recap of the sale below.
By the time I could attend the sale, a lot of the more popular merchandise was gone. Chloé ready-to-wear was 80% off. See by Chloé ready-to-wear was 80% off with an additional 20% off on top of marked prices. Sizes ranged from 32 to 44. The selection offered a lot of white and black colored items with a decent amount of floral blouses. I saw a Chloé dress that I really liked with a retail price of $2,195. With the discount, the final price came out to $439. Which I thought was not bad! See by Chloé dresses with a retail price of $395 came to a final price of $63 with a discount of 80% off and an additional 20%. Unfortunately, a lot of the smaller sizes were out of stock so it was tough to find anything to buy for petite girls like me.
Handbags were 50% off and had a limit of 2 per person. Most styles were already gone. Accessories were 60% -80% off with a few items that were an additional 20% off. They had a small section for jewelry with a very limited selection. Shoes were in the basement of the building (couldn't take a photo) and ranged from slides, boots, flats to pumps. They only had smaller sizes (35) and bigger sizes left.
Below are some shots from the Chloé sample sale.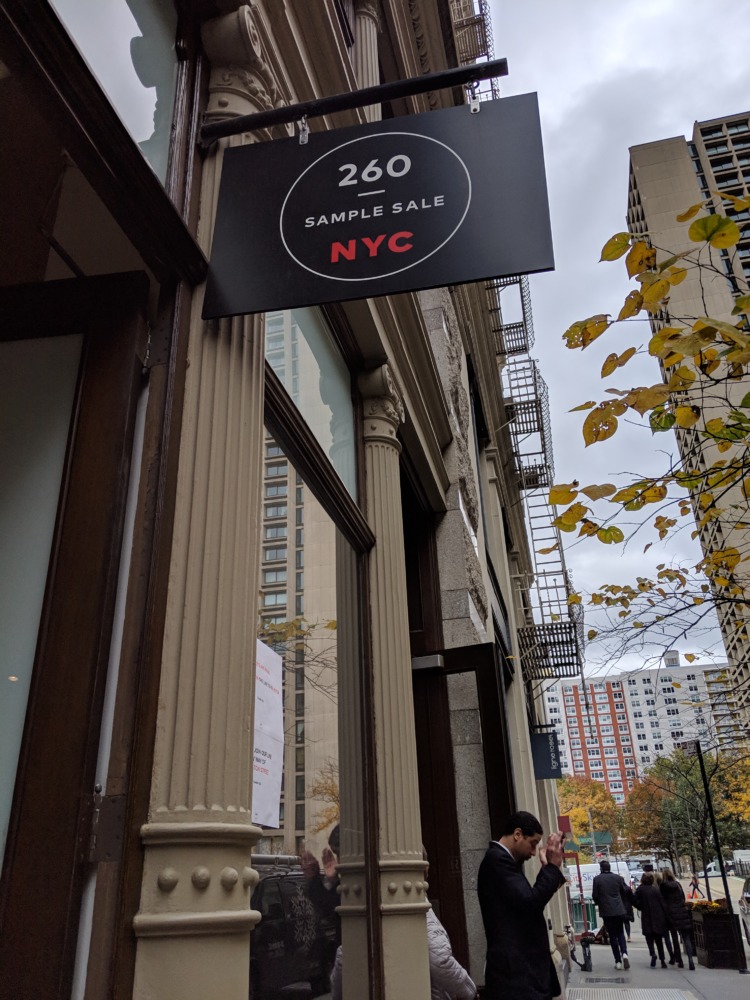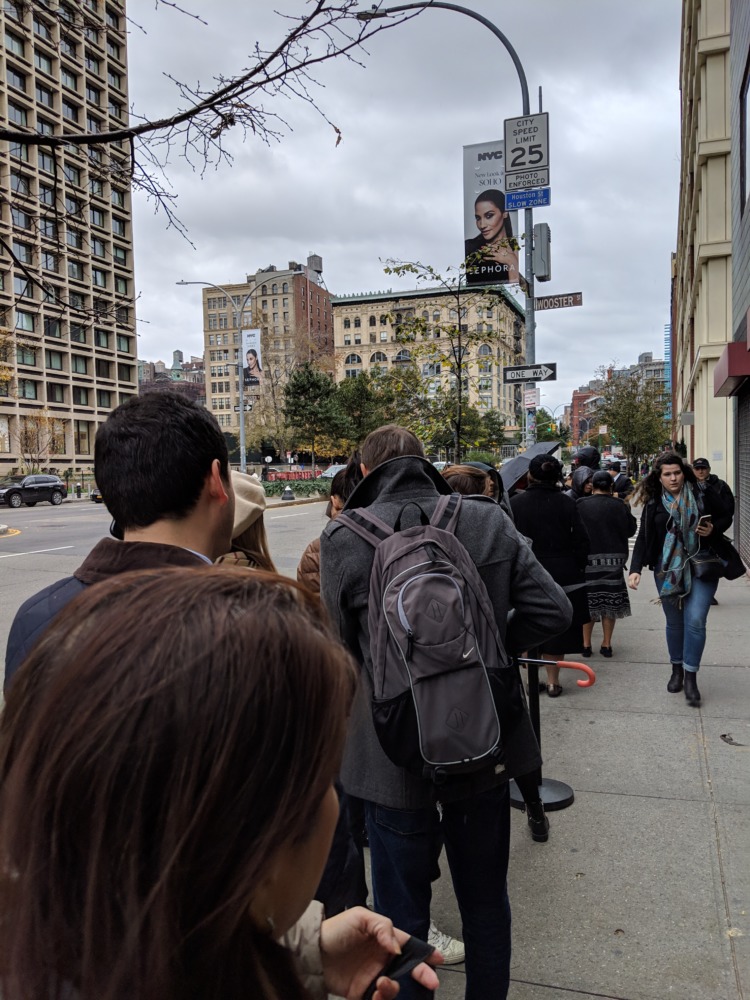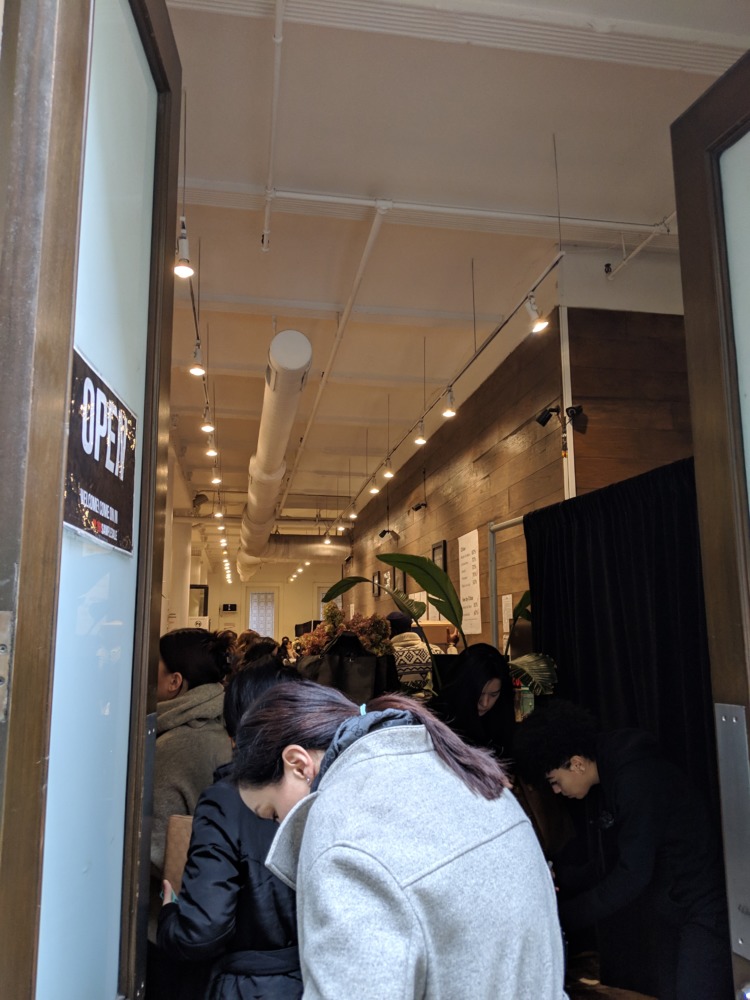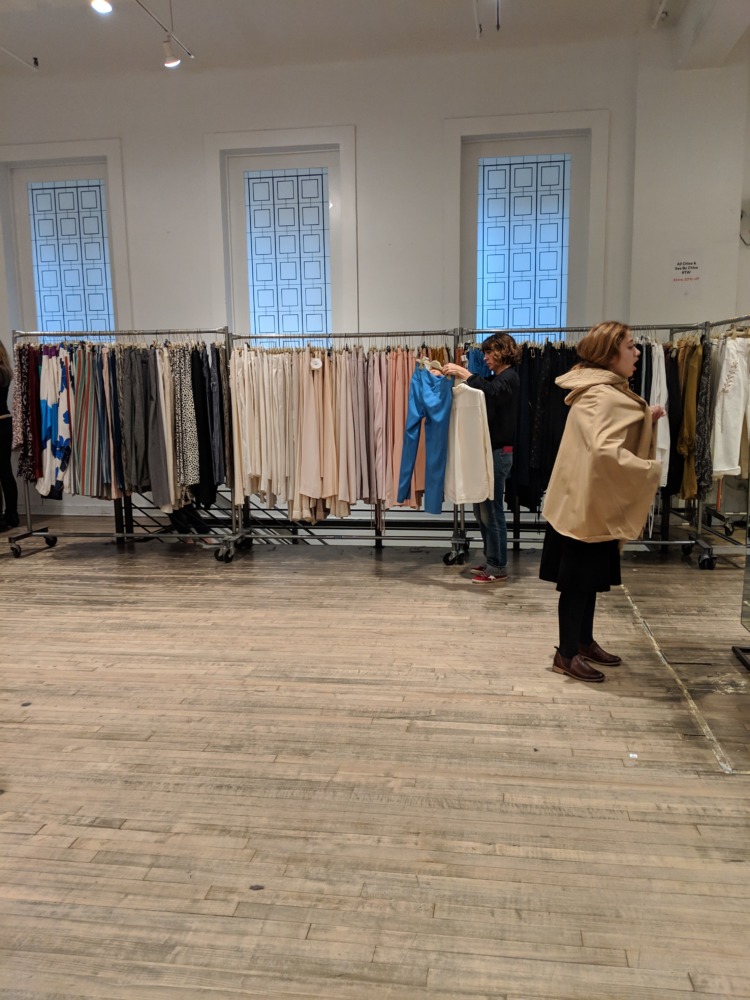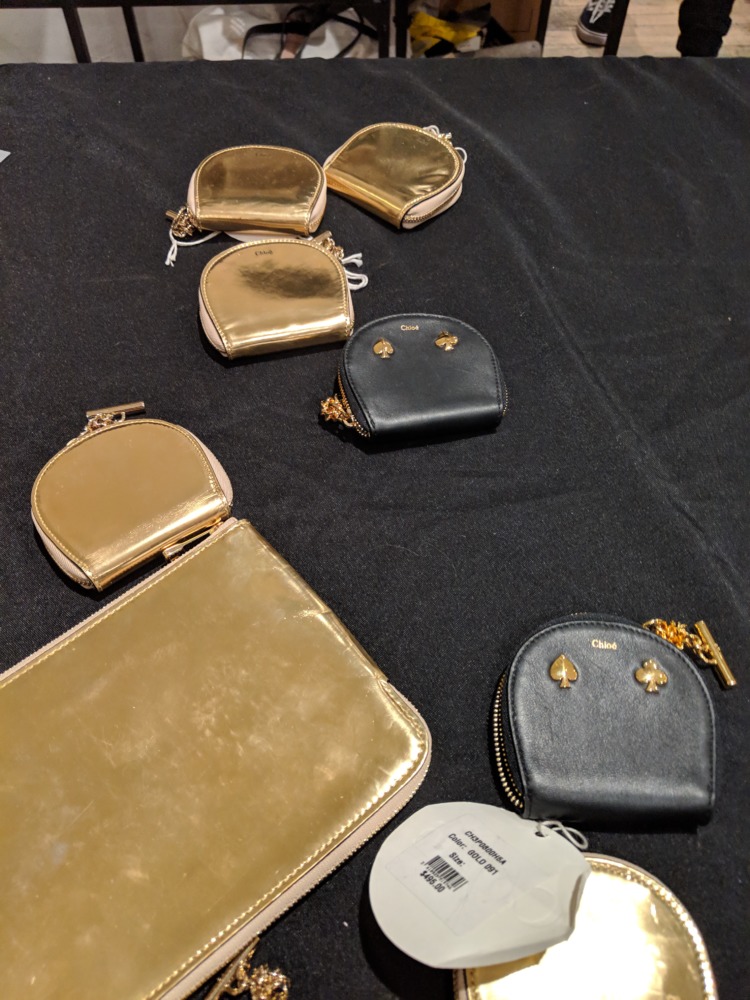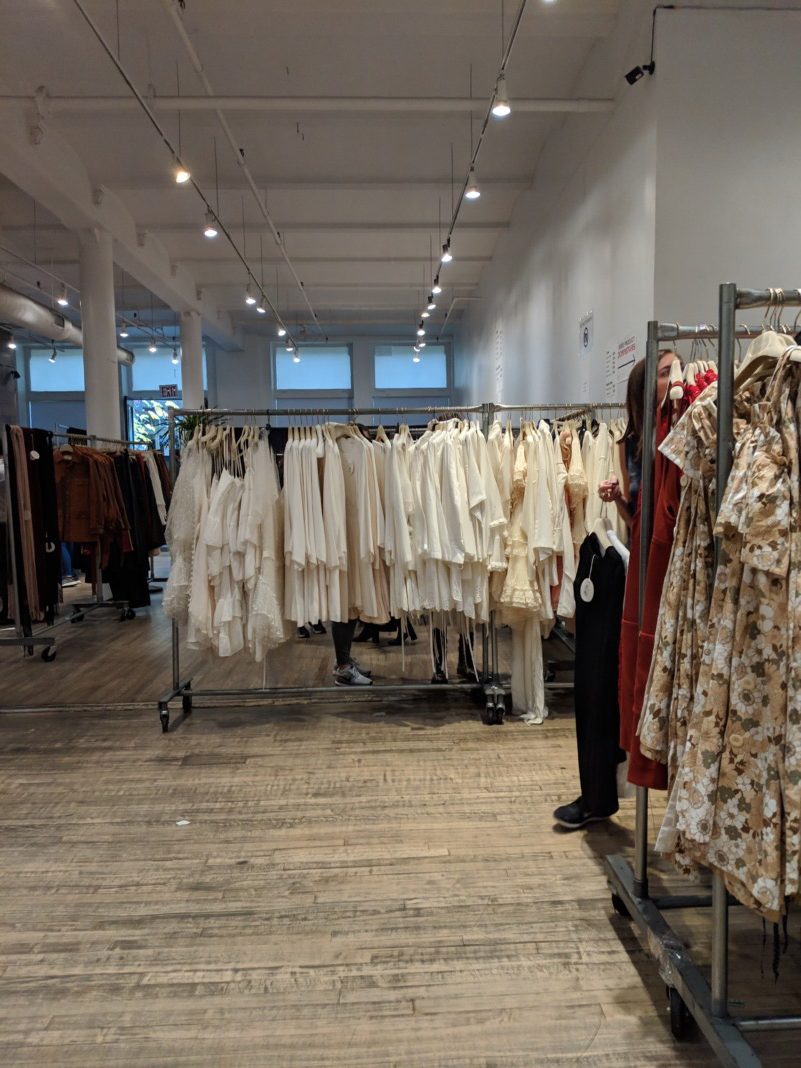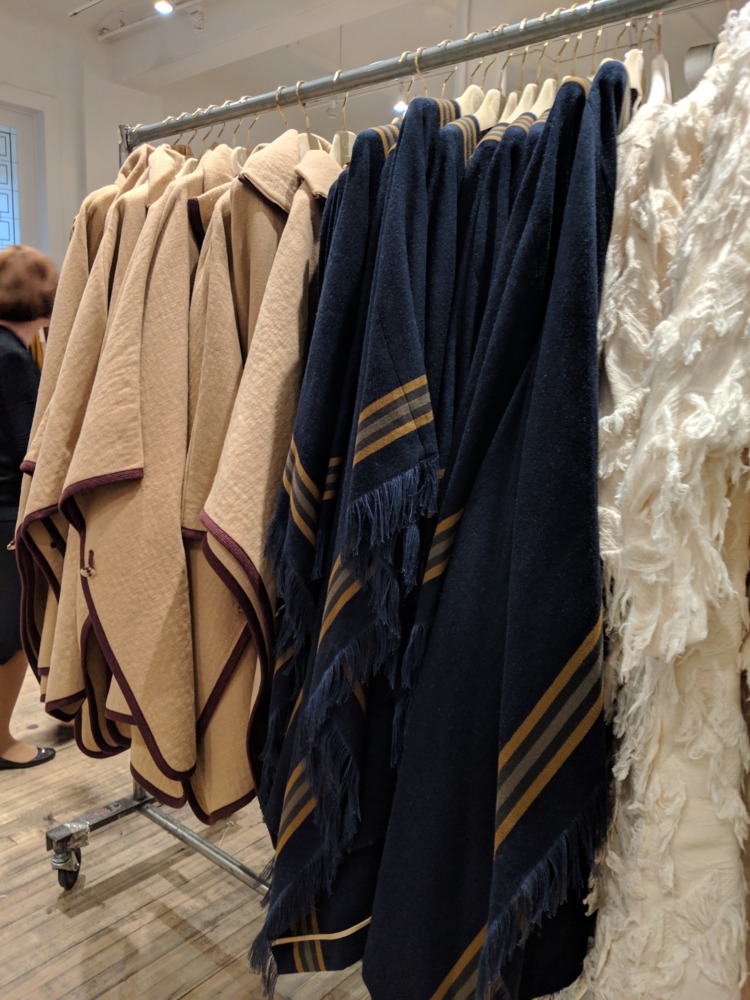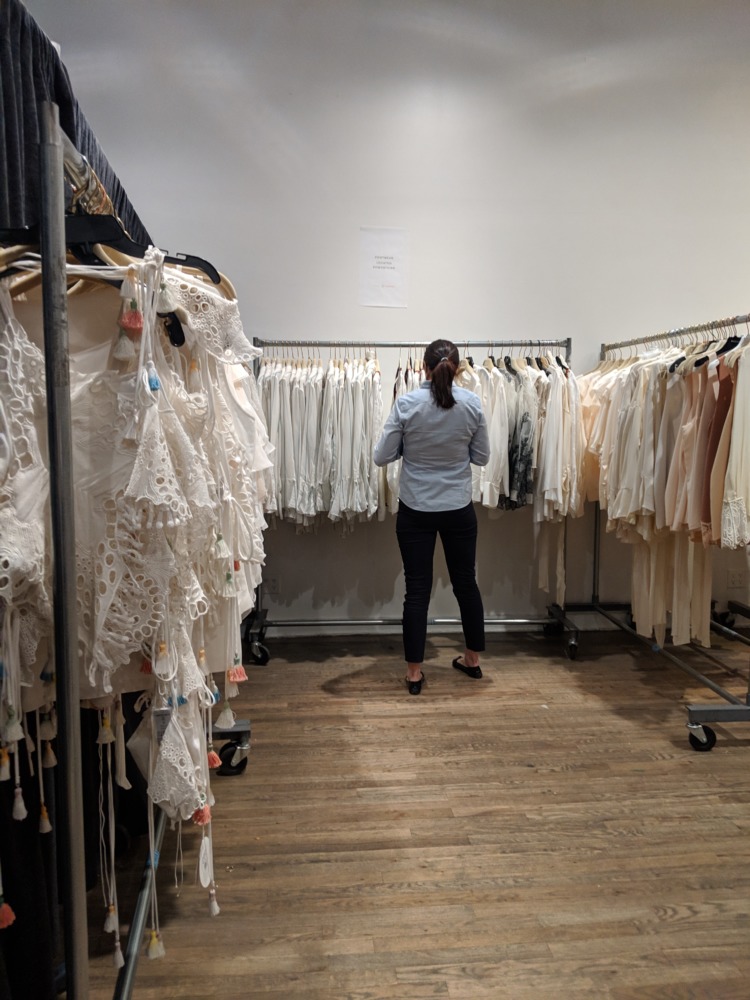 Next time I would definitely head over to the sale early. The earlier you arrive, the better the selection will be. If you want popular style handbags AND to find your clothing in your actual size, come as soon as the sale starts. Overall it was a fun experience to learn about how sample sales work in NYC. Most NYC sample sales will usually start mid-week and wind down over the weekends.
Thanks for tuning in!