Reading Time:
5
minutes
Current Glyder Deals:
Enjoy up to 40% OFF everything with code BF40. Shop now.>>
Updated 1/29/2020: High Waist Pure Legging Review

About Glyder
Glyder is an activewear brand based out of Southern California. Glyder set out to offer women a fitness collection that wouldn't sacrifice great quality, unique designs, or affordability. Their collections are super fashionable and functional. They are also made to be the best fitting, highest quality, performance garments anyone has ever sweat in.
Glyder is one of the brands that offer a variety of proprietary fabrics like Lululemon. This allows the brands to make a variety of styles and silhouettes that fit with lots of body shapes and sizes.
Glyder hopes to inspire others to live by their Mantra: WORK. SWEAT. PLAY.
Glyder Review: High Waist Pure Legging
Glyder recently sent me their High Waist Pure legging to review! I received the pant in the Night Blue colorway. These leggings are known as a Lululemon Align dupe because the fabric is super soft and the silhouette pretty much looks like an Align yoga pant. I wanted to test it out for myself!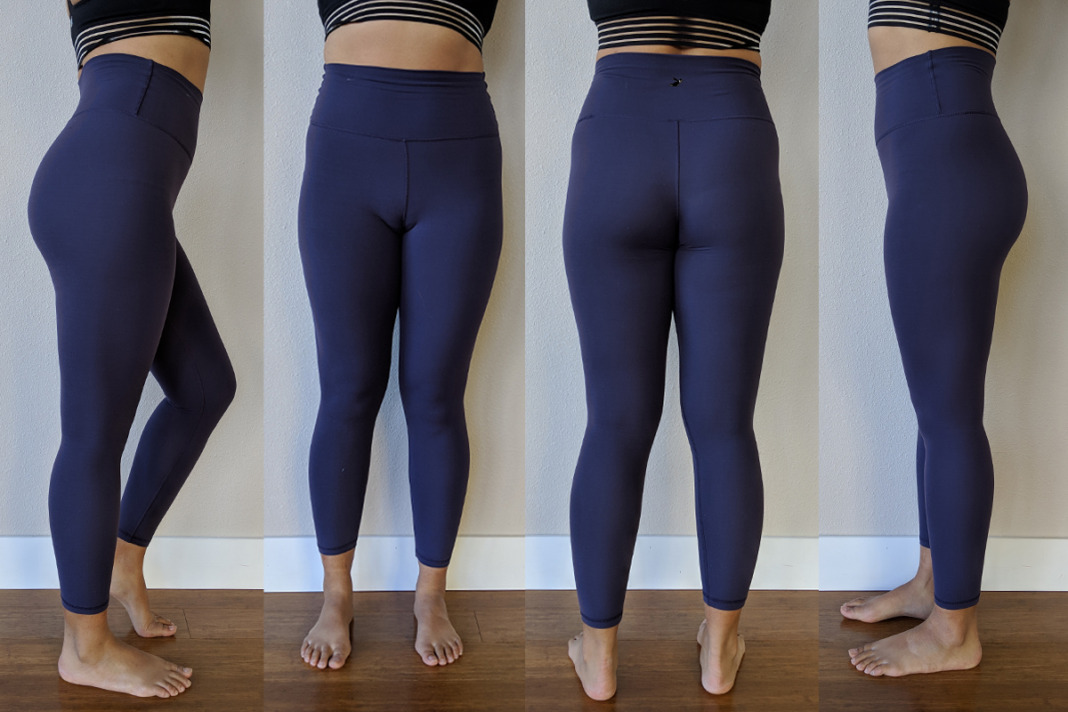 #1 Size: Glyder High Waist Pure Legging runs TRUE TO SIZE (TTS). Unlike their FORM101 fabric, the GLYDERONE™ fabric is stretchy but offers a more compressive fit.
I wear a size SMALL in their Pure legging style. Glyder even offers an entirely different size chart (below) for their Pure Leggings and GLYDERONE™ fabric.
#2 Style: Glyder makes long, capri and short length bottoms. They also make jackets, tops and sports bras.
#3 Inseam: Per the website, Glyder Pure leggings have a 27″ inseam. The leggings I received had a 26″ inseam. The leg opening lays just above my ankle. I am 5'5″ for height reference. The length makes these leggings great for petite women too!
#4 Rise: Glyder bottoms are created with a high rise fit. Combined with the tall waistband, the top of the pants sit at the navel.
#5 Waistband: Glyder Pure leggings are made with a high waistband measuring 5″ tall with the top of the band sitting 2″ above the navel and almost hits my bra band. This is also a signature look of Lululemon Align leggings.
#6 Fabric:
Fabric Content: Glyder Pure leggings are made their proprietary GLYDERONE™ fabric. The fabric is a blend of spandex and nylon.
Fabric Feel: The GLYDERONE™ fabric is super soft compared with their FORM101 fabrics. It has a brushed feel and definitely feels like lululemon Nulu, Beyond Yoga's Space Dye, and Athleta's Powervita fabrics.
Fabric Performance:

These leggings are compressive and very form fitting.
The fabric has 4-way stretch allowing it to be form fitting on the body.
I have not noticed any pilling and have worn these 5 times.

Opacity: The leggings are surprisingly 100% opaque (not see-through). They are also not white-backed.
Fabric Features:

Shiny Glyder logo on the back waistband of the pant.
No pockets.
#7 When to Wear: Glyder is designed for yoga, running, pilates, cross-training and many other activities. I wear mine both casually and during my workouts/yoga sessions. I get tons of compliments when I wear my Glyders.
#8 Cost: Glyder leggings are very affordable! They have an MSRP of $74 and retailers are always offering coupon and discount codes (scroll down to see coupon codes). Glyder is also offering 25% off your first order when you use this link.
#9 Gusset: Glyder bottoms come with a double-layered, diamond gusset for a comfortable and secure fit.
#10 Stitch Seam: Flat fell seams are used throughout the leggings, giving it a chafe-free fit and seamless performance.
#11 UPF Protection: Not disclosed.
#12 Made in China.
#13 Care Instructions: I wash my Pure leggings with gentle laundry detergent and hang to dry on a foldable drying rack such as this one. Avoid bleach, fabric softener, and ironing. The chemicals and heat could damage and warp the elasticity within the fabric.
Additional care instructions can also be found here.
Should I Buy the Glyder High Waist Pure Legging?
You should definitely buy Glyder leggings! I love the quality of their GLYDERONE™ fabric and the Pure leggings have a classic, slimming design. The high waist allows the pants to stay put. I also love the matte color that goes with about everything in my closet. I wear my Glyders all the time. I haven't experienced pilling with my pair yet, but I'm also very careful about how I care for my leggings. Overall, Glyder is a definite win for me!
Would I say they're better than lululemon? Definitely not. They are $10 cheaper and are a close contender to the Align pant. Nulu fabric is much less compressive and that really enhances the naked feel. But Glyder Pure leggings are definitely just as soft!
Where to Buy the Glyder High Waist Pure Legging?
Shop Glyder
Thanks for reading! I hope this helped you better understand the new Glyderone fabric and how the Pure leggings performed. Feel free to send me an e-mail if you have any questions!
If you liked our High Waist Pure Legging review, please share it on Pinterest!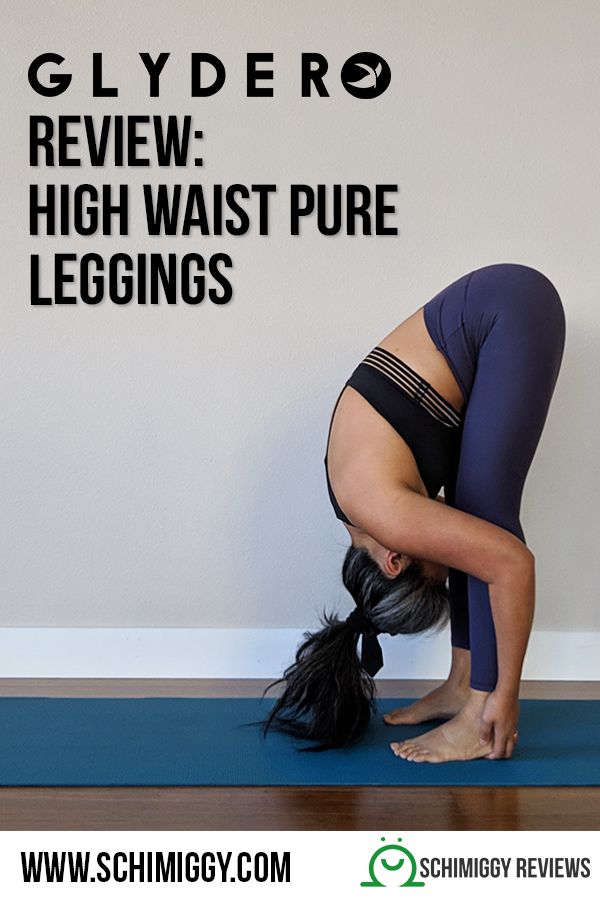 If you liked this post, you might like these articles too:
---
Thank you for visiting today! If you found this encouraging or informative, please connect with us on Instagram, Youtube, Pinterest, Facebook or Twitter. We'd love to meet you!
Sign-up for our monthly newsletter for updates and more. We promise we won't spam you! Feel free to unsubscribe anytime.
For more fitness fashion discounts and offers, please visit our Fitness Instructor Discounts + Brands Directory or favorite brands coupon codes list.
If you're a brand and want to submit a product for us to review, please use this form to get in touch.
This site uses affiliate links. Clicking on or purchasing via an affiliate link may result in commissions for us which help keep the content flowing and lights on at Schimiggy Reviews. You may read more about this in our privacy policy.