Reading Time:
5
minutes
Updated: 10/29/2019 | High Spirit Bags – Anti-Theft Gear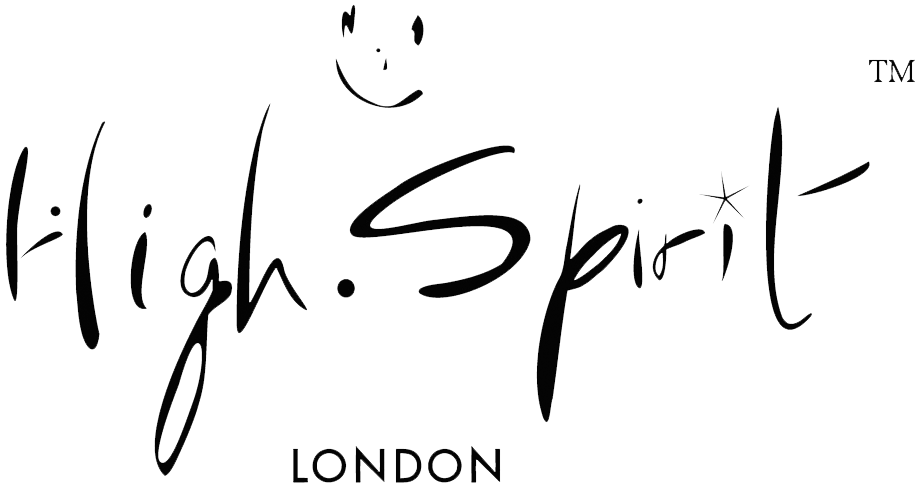 Since I began planning my Europe trip, I have been obsessed with finding an anti-theft backpack that was functional and stylish. I heard from friends, family and the internet that pick-pockets were rampant and that I should always keep an eye on my belongings. According to a study, 400,000 pickpocketing incidents occur per day worldwide, and many incidents go unreported. I am a mostly a carefree person, so the last thing I wanted to worry about was someone stealing my important belongings and getting stuck in Europe! Although, maybe that wouldn't be a bad thing!
Here are the top cities where pickpocketing most commonly occurs:
Barcelona, Spain
Rome, Italy
Prague, Czech Republic
Madrid, Spain
Paris, France
Florence, Italy
Buenos Aires, Argentina
Amsterdam, Netherlands
Athens, Greece\Hanoi, Vietnam
Luckily for all the traveling I've done, I have never been robbed and only scammed. My friend recently went to Brazil and had her backpack slashed and the contents removed, which really inconvenienced them for the month they were there. It only makes sense to take precautions so that we keep our belongings safe and our trips enjoyable.
Cue cute anti-theft travel gear! There are so many options to keep your belongings safe. If you're a backpack person like me, you'll be glad to know there is a slew of options! Most of the available anti-theft backpacks were unappealing or very plain….until along came High Spirit Bags!
About High Spirit Bags
High Spirit Bags was started by entrepreneurial brothers Josh & John Okungbaiye in 2013. They wanted to "create unique and functional products that enable you to stay stylishly secure in your travels." Based out of London, they created a product that I consider revolutionary to the ordinary denizen as well as any stranger in another country.
In my search for anti-theft bags, I stumbled upon a Kickstarter campaign for High Spirit Bags. What I found was a very attractive and fashional assortment of anti-theft backpacks! I fell in love with the design, colors, fabrication and most of all, security. I decided that I needed a High Spirit Bag!
I contacted High Spirit Bag and asked if they would let me review one of their backpacks. I was offered free shipping a small discount for my review of their bag. I chose the Black Ostrich Backpack (£90 or ~$138 USD) to review.
What is a High Spirits Backpack?
The High Spirits Backpack is a fashion-forward anti-theft backpack. The backpacks are designed with a zipper on the back of the bag, rather than on the front. The back opening is made to prevent loss or theft of your possessions while you travel. This feature gives any traveler the freedom to fully explore and enjoy their vacation without having to constantly look over their shoulder.
Front of the backpack and treat I received with my Halloween purchase.
Pros of the High Spirit Bag
Hidden Zippers: The only external zipper remains nested behind your back and available to you when you need to retrieve your belongings. Two additional inner pockets with zippers to keep your credit cards and important documents hidden and safe. There are a total of four pockets in the backpack and two straps to stabilize your belongings (i.e. keeping water bottles upright).
PVC Exterior: The exterior is made of durable and high-quality material. I kept receiving compliments about my bag and people were asking me where I got the bag. The exterior is sleek, fashionable and complements many of my outfits.
Full padded interior: The padding is not as thick as I had imagined but it is enough to keep the structural integrity of the backpack while keeping my belongings (mainly electronics) safely tucked inside.
Laptop Compartment: The laptop compartment completely hides the laptop keeps it off your back. However, It does cause the front of the backpack to sink. I did not experience any issues with weight distribution. That is not a major concern for me, but the last thing I would hate to happen is that I fall on something pointed and destroy my laptop and backpack. My 15″ Macbook comfortably fit in the laptop compartment with lots of room to spare!
Sturdy Padded Shoulder Straps: The straps fit comfortably across my shoulders and chest. I did not experience any discomfort while wearing the bag. Adjustable straps are easy to handle and stay in place.
Cruelty-Free: The bags are created with materials that are animal free and vegan. They release backpacks with unique patterns and materials constantly. You're guaranteed to have something that stands out from the rest of the crowd with High Spirit Bags.
Cons of the High Spirit Bag
High Price Point: The price point may seem high but when compared to other anti-theft backpacks, their pricing is not unreasonable. And the backpacks have a dual purpose of keeping your items safe in a fashionable accessory!
Laptop Compartment Quality: This is not a deal-breaker for me, but I wish the padding were thicker. Maybe if they lined it with velvet lining and thicker padding, similar to Herschel's Pop Quiz backpacks, I would feel 100% more confident with placing my laptop in the bag.
Other: I purchased a panda trinket from H&M (pictured below) to adorn my backpack. I had a hard time finding a suitable hook for my trinket. TBH, I was bummed, but it gave me the opportunity to use my creativity. I plan on painting a panda on my backpack!
Final Thoughts
Although this company is fairly new, they are doing a great job of giving clients a product that they can love and will use. I can undoubtedly say that I am in LOVE with my bag. I love everything from the aesthetics, the functionality and the fact that I know I can travel worry-free. I highly recommend this bag to any traveler whether you're going to a city that is safe OR not! Being proactive and alert when you travel will highly benefit you as you traverse through unknown cities, and having dependable gear will help you travel with a peace of mind.
Where to Buy High Spirit Bags
Buy High Spirit Bags directly from their website. They're still a small batch operation, so your item will be made to order at times. Their bags are unisex and range from $80-$150 USD. They're pricy but not unreasonable compared to other competitor brands. I promise you one thing though, that you'll definitely love your High Spirits Bag!
If you loved this post, you'll love these too:
---
Thank you for visiting today! If you found this encouraging or informative, please connect with us on Instagram, Youtube, Pinterest, Facebook or Twitter. We'd love to meet you!
Sign-up for our monthly newsletter for updates and more. We promise we won't spam you! Feel free to unsubscribe anytime.
For more fitness fashion discounts and offers, please visit our Fitness Instructor Discounts + Brands Directory or favorite brands coupon codes list.
If you're a brand and want to submit a product for us to review, please use this form to get in touch.
This site uses affiliate links. Clicking on or purchasing via an affiliate link may result in commissions for us which help keep the content flowing and lights on at Schimiggy Reviews. You may read more about this in our privacy policy.