Reading Time:
3
minutes
'Stress-free' and 'moving' are two terms that may seem completely incompatible. If you're anything like us, the thought of moving probably sends chills down your spine. However, moving doesn't have to be an anxiety-ridden experience. All you need is a few handy hacks to make moving less of a burden.
If you want to learn how to have a stress-free moving experience, keep reading for our most helpful hints!
Be Proactive
It's never too early to start taking steps towards making your move easier. Whether the idea of moving is just starting to come to fruition, or you've already found your dream home, it's time to start making moves (literally).
Here are a few things you need to do ASAP:
Start purging your belongings

Gather all your financial documents

Determine what services you'll need to cancel

Research services like internet providers in your future neighborhood
Label Your Table (and Everything Else You Own)
Ok, maybe you don't need to label your table. Our point is you need to get organized. Packing up your entire life is a huge ordeal. The easier you can make unpacking, the better. As you start to put things in boxes, try labeling by item, room, or cabinet. It's also helpful to pack a box with a few move-in day essentials like basic cookware, a towel, and a change of clothes.
This will help you avoid having to dig through all your belongings on your first night at your new place.
Remember Your Long-Term Options
The stress involved in moving isn't just from the physical logistics of getting your stuff from one place to another. The financial implications are a huge piece of the puzzle, especially if you're transitioning from renting to owning. If you're stressed about money, remember that owning a house provides a reliable source of financial security.
Not only will your purchase increase in value over time, but there are also ways you can lower your monthly payment in the future. Options like refinancing your mortgage, applying for a VA IRRRL, or extending the loan term on your mortgage are all possibilities. Knowing you won't be stuck with the same monthly payment forever can ease your mind.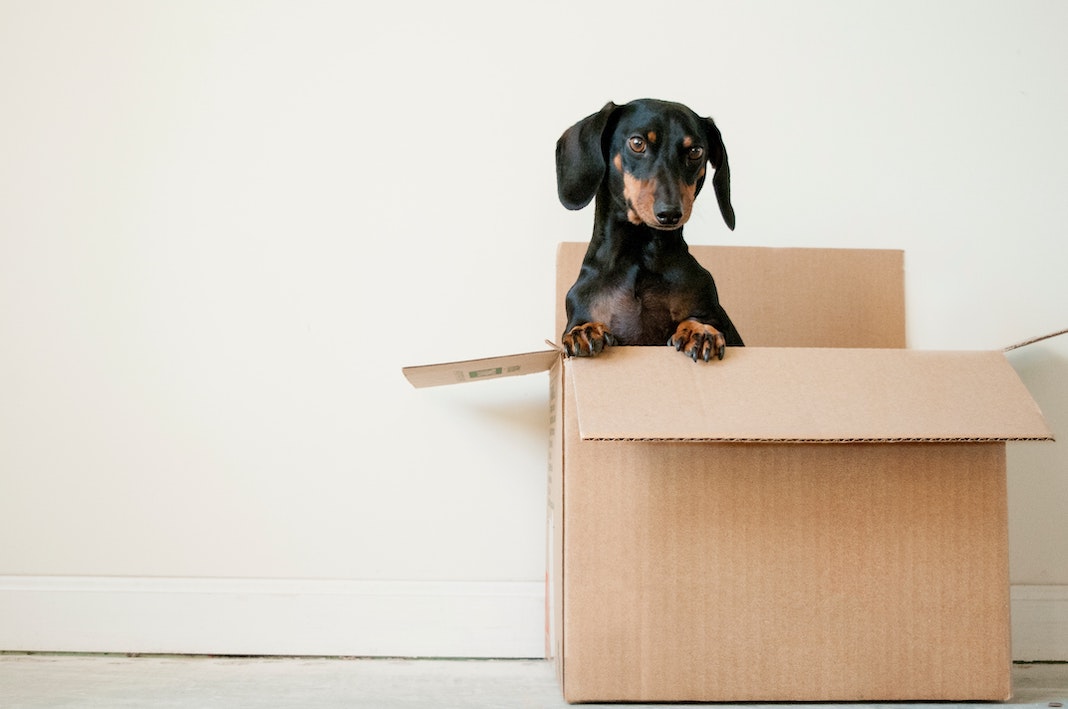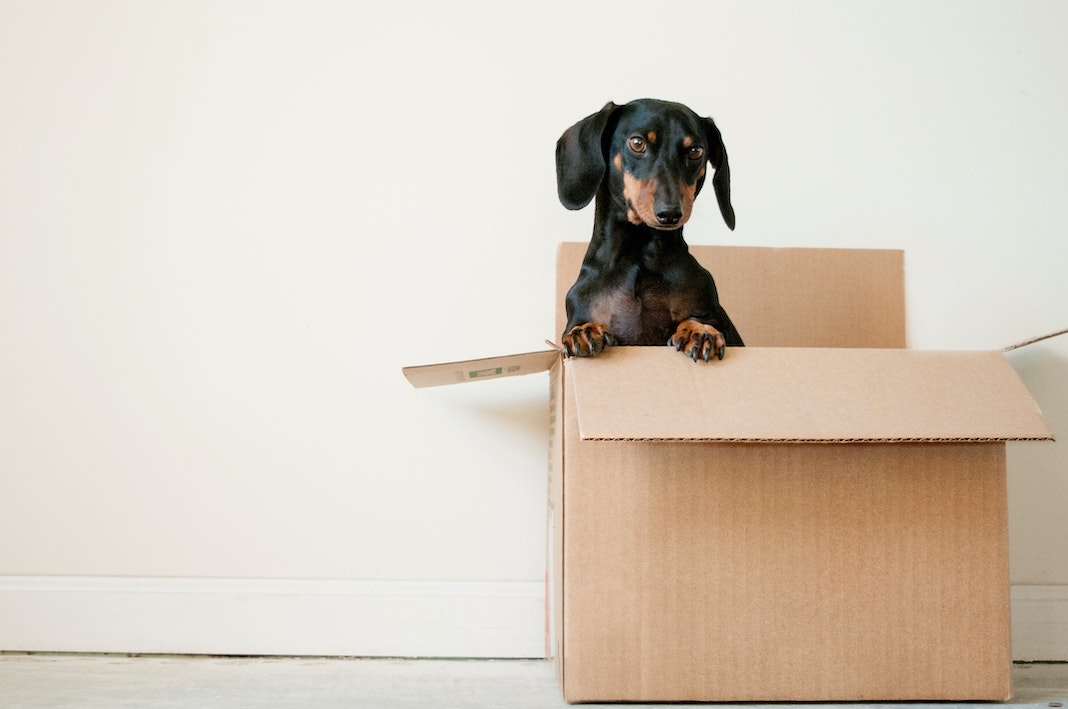 Have the Right Tools on Hand
We'll admit it: we've tried using plastic garbage bags to move our stuff in the past. Trust us, don't take this approach. Investing a little money into proper packing equipment will 100% pay off. There's nothing worse than discovering your favorite items are broken or damaged as you start unpacking.
Take a look at these moving must-haves:
Sturdy boxes

Bubble wrap

Packing tape

Blankets for wrapping furniture

Plastic wrap for securing smaller items
Hire the Heavy Lifters
Bribing your strongest friends to help you move (pizza and beer, anyone?) isn't a bad strategy, but hiring professional movers is a better one. Hiring moving pros is expensive, but it's key to making your move less stressful.
Here's why:
Efficiency

– Movers are pros for a reason. They know how to get the job done quickly without incurring any serious issues. They won't make rookie mistakes like misjudging if a piece of furniture will fit through a doorway or not.

Equipment

– From dollies, to furniture sliders, to palate lifters, professional movers have access to tools you probably don't.

Safety

– Moving heavy furniture is dangerous, and nothing will add stress to your move like an unexpected trip to the ER. Hiring movers can eliminate the risk of you breaking a toe or throwing out your back. Driving a moving truck is also risky if you aren't used to operating such a large vehicle, so movers will help keep the roads safer.
It's Time to Get Moving!
We hope these tips have helped make you feel more relaxed and at peace with the moving process. Now that you know how to make your move less stressful, it's time to get moving. Whether you're moving across the city or across the country, we know you're on your way to an exciting new chapter.
Moving can be stressful, but it's also incredibly exciting! Our last piece of advice is to keep your end goal in mind. When the going gets tough, just picture how great it's going to feel to start living your life in your new home!
---
Thank you for visiting today! If you found this encouraging or informative, please connect with us on Instagram, Youtube, Pinterest, Facebook or Twitter. We'd love to meet you!
Sign-up for our monthly newsletter for updates and more. We promise we won't spam you! Feel free to unsubscribe anytime.
For more fitness fashion discounts and offers, please visit our Fitness Instructor Discounts + Brands Directory or favorite brands coupon codes list.
If you're a brand and want to submit a product for us to review, please use this form to get in touch.
This site uses affiliate links. Clicking on or purchasing via an affiliate link may result in commissions for us which help keep the content flowing and lights on at Schimiggy Reviews. You may read more about this in our privacy policy.