Reading Time:
< 1
minute
3/21/2020 | lululemon Coupon Codes and Discounts
Do lululemon Coupon Codes Exist?
If you're looking for lululemon coupon codes, I have some disappointing news for you. lululemon does not run coupon code campaigns.
The sales that they do offer are listed on their site under their We Made Too Much (WMTM) section. Sales are dependent on merchandise that is currently available and coordinated by the Store Manager.
Sales typically run until items are sold out.
You'll also find discounts at lululemon outlets and even the elusive warehouse sale.
Related: What You'll Find at a lululemon Outlet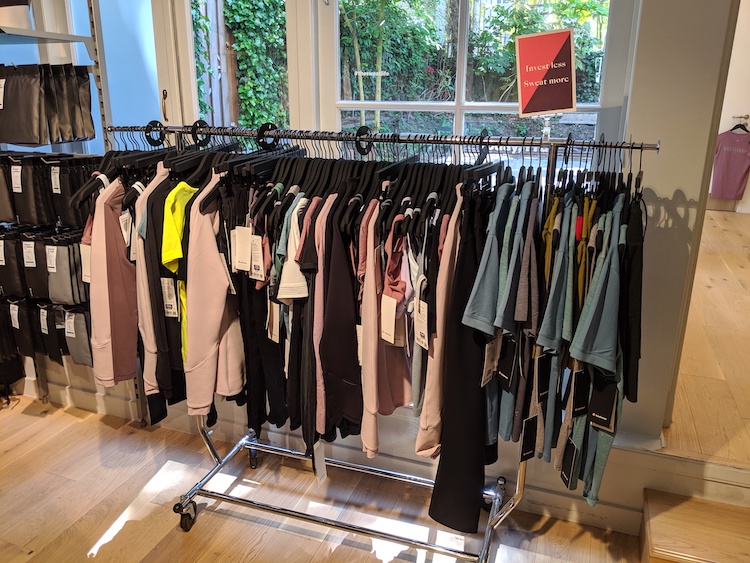 lululemon does offer a discount code that can only be used by Sweat Collective members. Once you apply and are accepted to the Sweat Collective program, you can use the code online and in-stores for a 25% off discount.
This discount is very generous, and it can also be used on WMTM merchandise online and at outlets as well.
lululemon also offers the same discount for military and first-responders in-store only. Persons who quality will need to show proof of their status in order to receive the discount.
Read the link below to see if you qualify for this particular lululemon discount.
Related: How to Qualify for the lululemon Sweat Collective, Military & First Responder Discount
Want to know more about lululemon?
We have an entire resource page dedicated to everything lululemon related. Please check it out!
If there are any other topics you'd like us to shed some light on, please let us know!
---
Thank you for visiting today! If you found this encouraging or informative, please come hang out with me on Instagram, Youtube, Pinterest, Facebook or Twitter.
For more fitness fashion discounts and offers, please visit our Fitness Instructor Discounts + Brands Directory and Events and Sales Calendar pages.
This site uses affiliate links. Clicking on or purchasing via an affiliate link may result in commissions for us which help keep the content flowing and lights on at Schimiggy Reviews. You may read more about this in our privacy policy.

Alex Tran AKA Schimiggy is a fitness fashion, travel, justice, and food-obsessed raconteuse. She currently resides in Seattle and teaches yoga while writing her heart out. Schimiggy Reviews is a lifestyle blog where Alex shares her passions and interests with the world!