Reading Time:
6
minutes
If you've been reading this blog for a while, you know I love visiting lululemon stores in other countries.
Right now I am in Zurich, Switzerland, one of the most expensive countries in the world! The minimum wage here is 25 Francs. I was hoping my Sweat Collective discount would make a considerable dent, but it did not. WOMP WOMP. -_-
Also, the Zürich store is amazeballs. The three-story tall building hosts a studio and workspace up top. The 2nd and 1st floors offer activewear for both men and women.
I did not see any shoes in the store, but I confidently walked in with my APL Bliss shoes and was like, LET'S DO THIS.
Related: Athletic Propulsion Labs Bliss Shoes Review
Fitting Room Try Ons
First things first, I am a size 6 in bottoms and 8 in tops. I prefer my tops to be loose because of my wide shoulders. I am 5'5″ and 150 lbs.
Here is the list of all the things I tried on:
More Details Here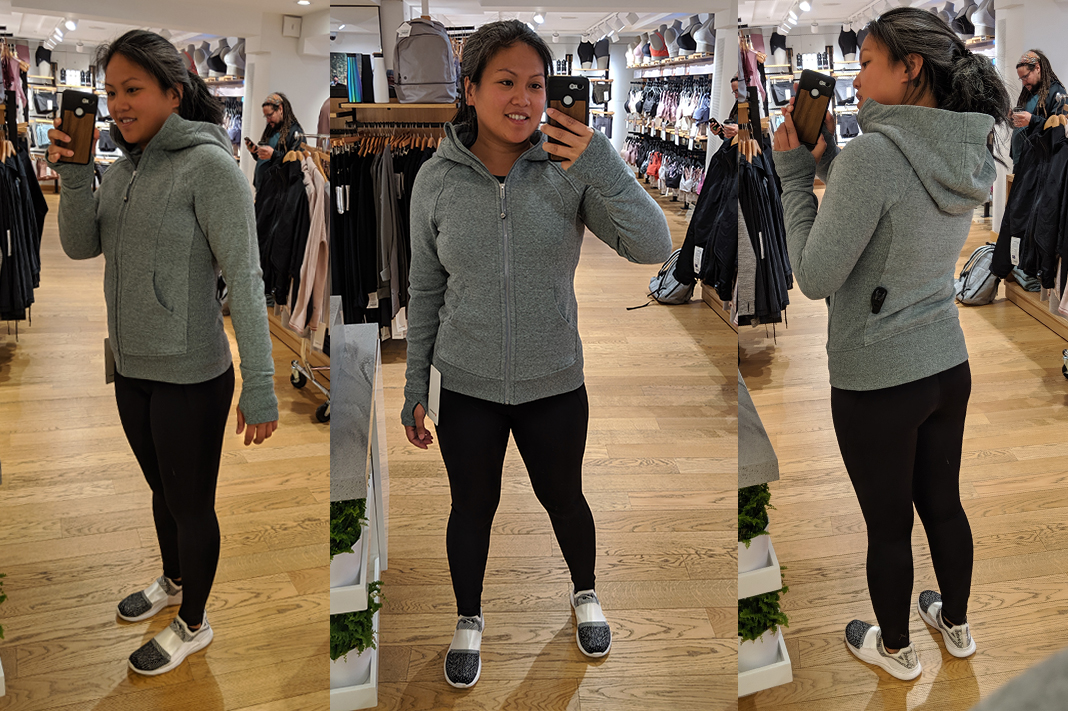 I have a love hate relationship with the Scuba Hoodie IV jacket. It looks great on but every time I try to stick my ginormous hands through the little wrist seams I end up punching anyone in close proximity of me (which is usually my poor boyfriend).
I had to size up to an 8 but the sleeves were still too darn small.
I ended up leaving these on the rack. When lululemon makes sleeves for gauntlets like mine, I'll reconsider.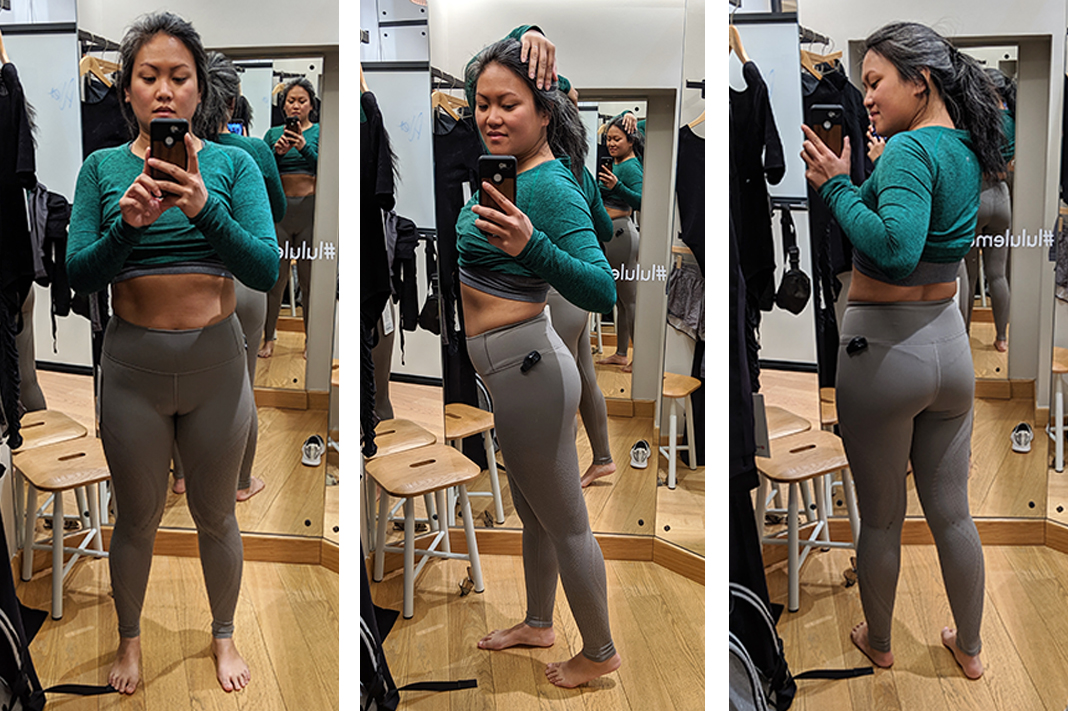 I wanted to toy with the idea of sexy lacey lululemon. But these ended up being a flop. The Reveal Tight in grey caused major camel toe and just did not look great on my olive skin tone. You can also see my VPL.
They come in 28″ and 25″ inseams. They are very lightweight and offer a naked sensation feel. I would go for the black but they were out of my size in-store. Also, they're on sale for only $79 on the USA website and full price in the Zürich store!
I ended up leaving these on the rack.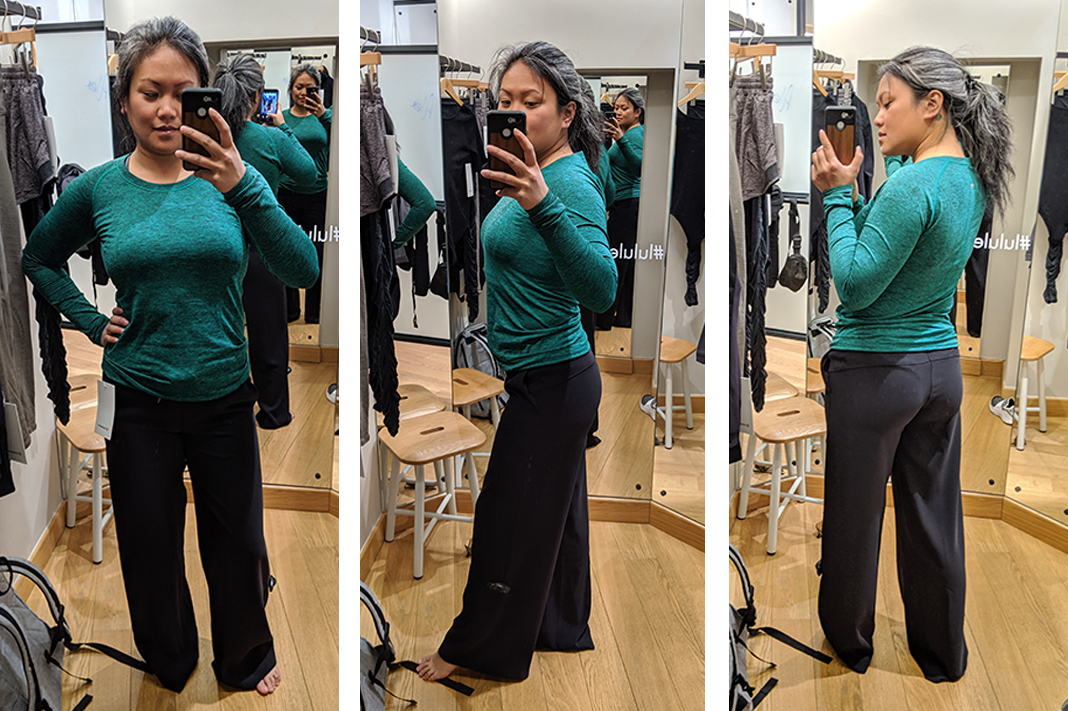 I thought the On the Fly Wide Leg Pants might make great travel pants. I have the regular 7/8 pants and they look and feel freaking great.
These trousers, not so much. They're super long (I know lululemon offers free hemming but I just didn't have time on this trip).
Then there's the fear of dragging your wide legged pants onto the ground while using a public restroom. Eww! The pants also feel SUPER heavy. I went with my true size in this pant.
I ended up leaving these on the rack.
Related: Best lululemon Legging, Pant and Tight Styles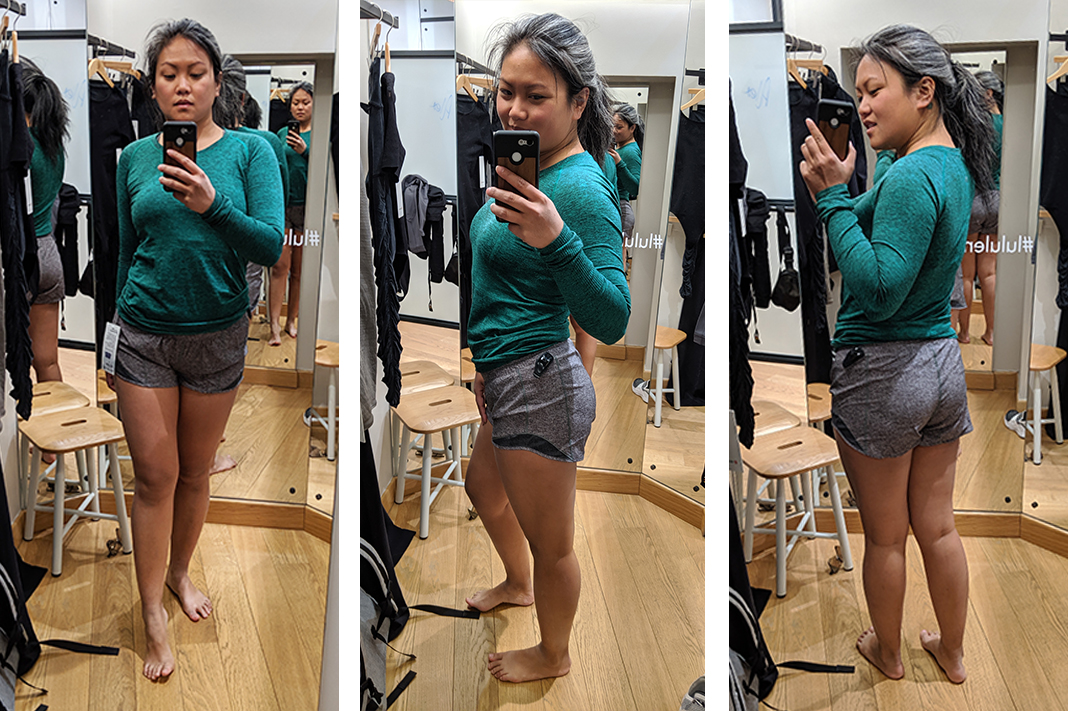 I found these Hotty Hot Shorts on sale. Well kinda not because the USD to CHF conversion is not in our favor. The Swift fabric was super lightweight but I just didn't love the color or how the shorts looked on my body.
I tried a size 6 and you can see the liner in the shorts through the surface of the fabric. I would need to size up to an 8 in Hotty Hot shorts.
Back to the sale rack they go!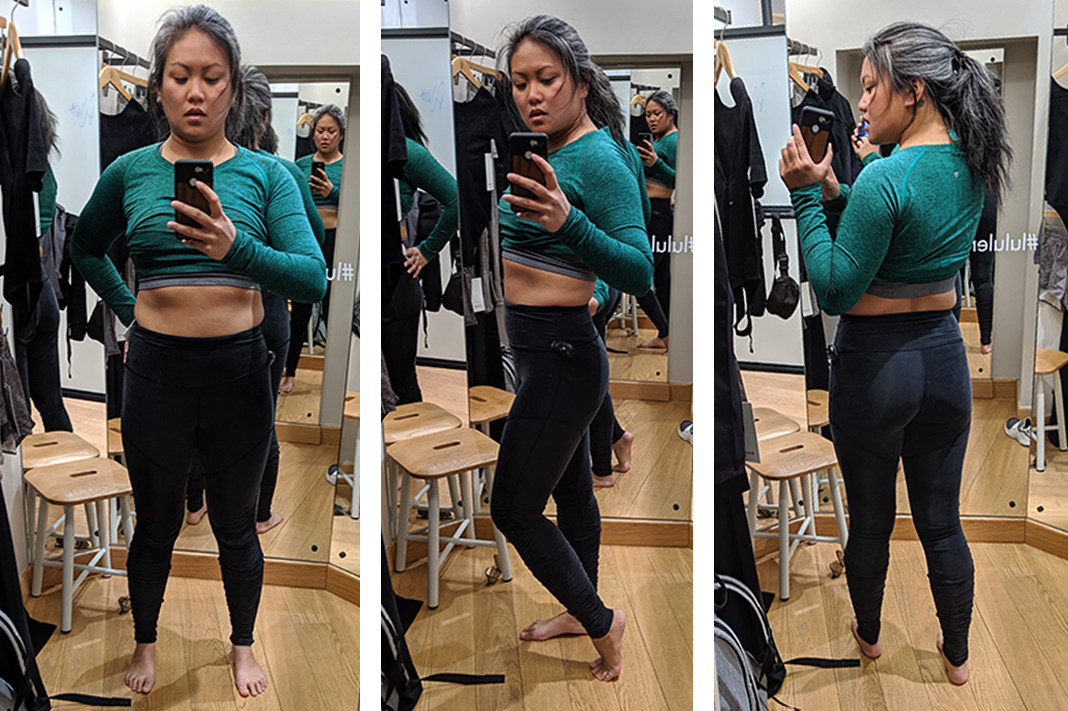 Not sure where lululemon was going with this one but I ditched these real quick. The ruching made the leggings seem really long and it was impractical to get the ruching to look perfect on my legs.
If you're the kinda girl who just wants to throw something on and go, this is not the lululemon tight for you. There will be a lot of adjusting.
The fabric is also see-through on the leg portion yet opaque on top. I went with my true size in the Into Something Good pant. We'll be seeing this pant on WMTM real soon.
I ended up leaving these on the rack.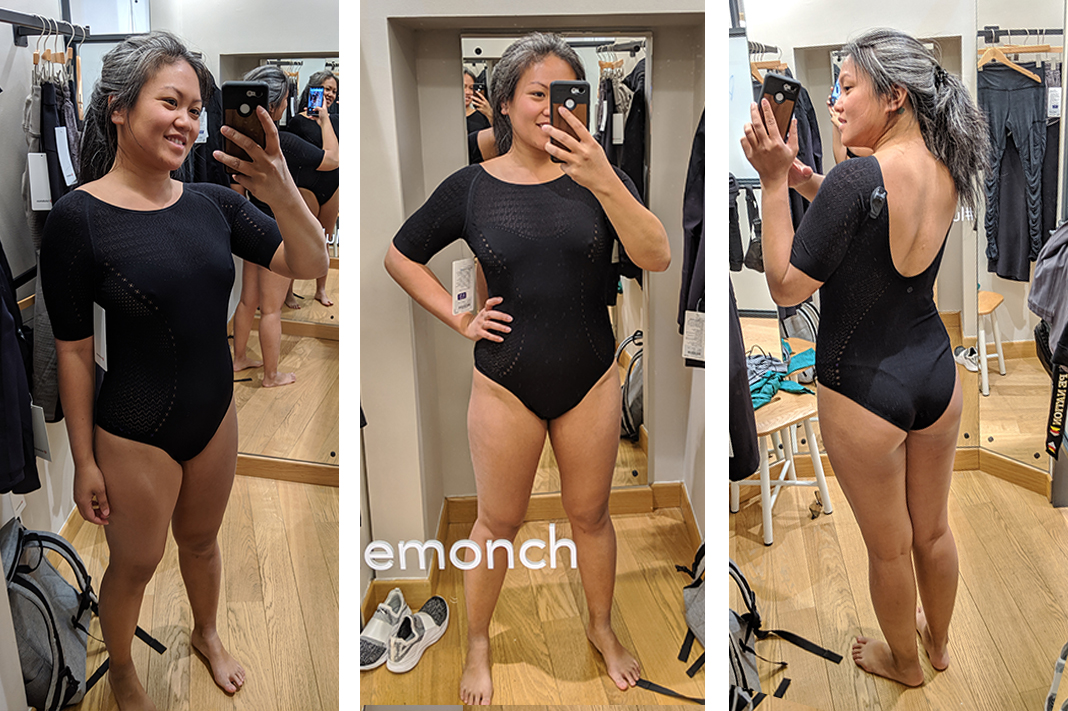 The Reveal Bodysuit was also on the sale rack (no surprise). I am not sure what I was hoping for. Something I can wear with a tulle skirt and easily dress up?
I tried it without a bra (don't worry I kept my panties on) and you could see EVERYTHING. If it were solid, this would have been a definite win for me. The seamless fabric is so comfy and did I mention the fabric feels super lightweight?
I ended up leaving this on the rack. It's also on sale on the US site.
So What Did I Buy?
I bought some Speed Up Shorts. Why? Because after our first country, in our 7 country month long Europe vacation, I FORGOT MY NIKE PRO COMBAT SHORTS IN THE HOTEL ROOM in Paris. Oyeeee. Those are so comfy and great for wearing under dresses.
Those were also the only shorts I brought with me to Europe. I don't usually buy shorts from Lululemon because I am a leggings girl and do mostly yoga and weight lifting.
After trying them on, I was blown away. They look and feel amazing. And the Speed Up Shorts run true to size (TTS).
I remember trying the Speed Shorts in a size 6 and they made my muffin top and thighs look like sausages. I had to pass on that silky Swift fabric….until now. I am a fan of the new design and everyone needs a pair.
And while you're here, check out some photos of the Zürich store! They offer free classes and fitness meetups. The staff was also very nice and knowledgeable.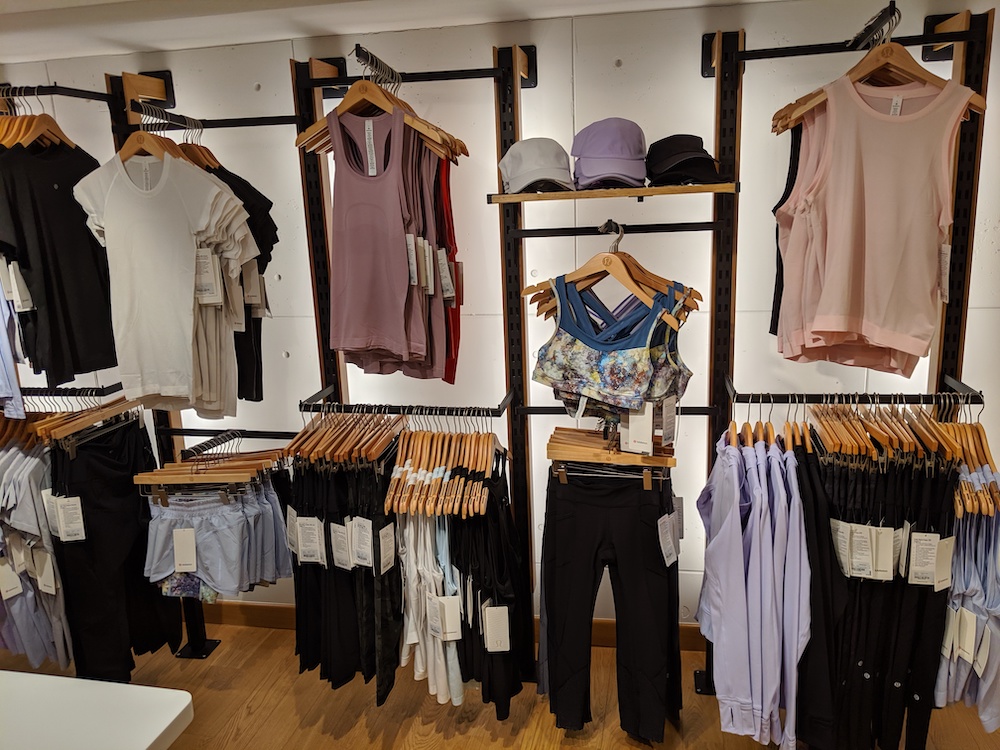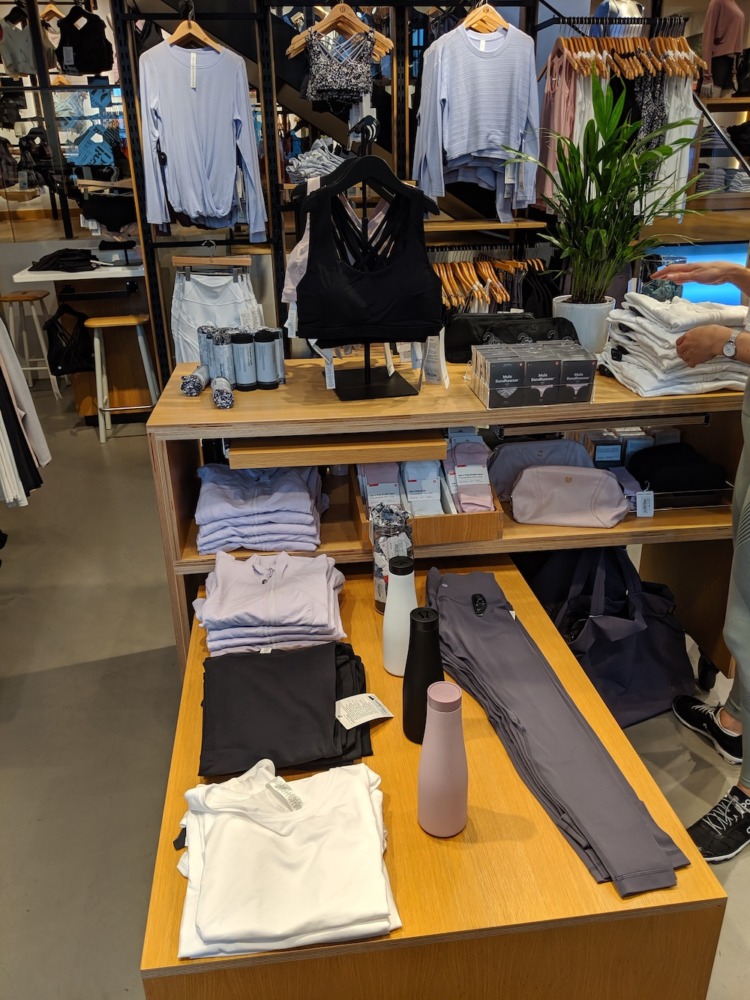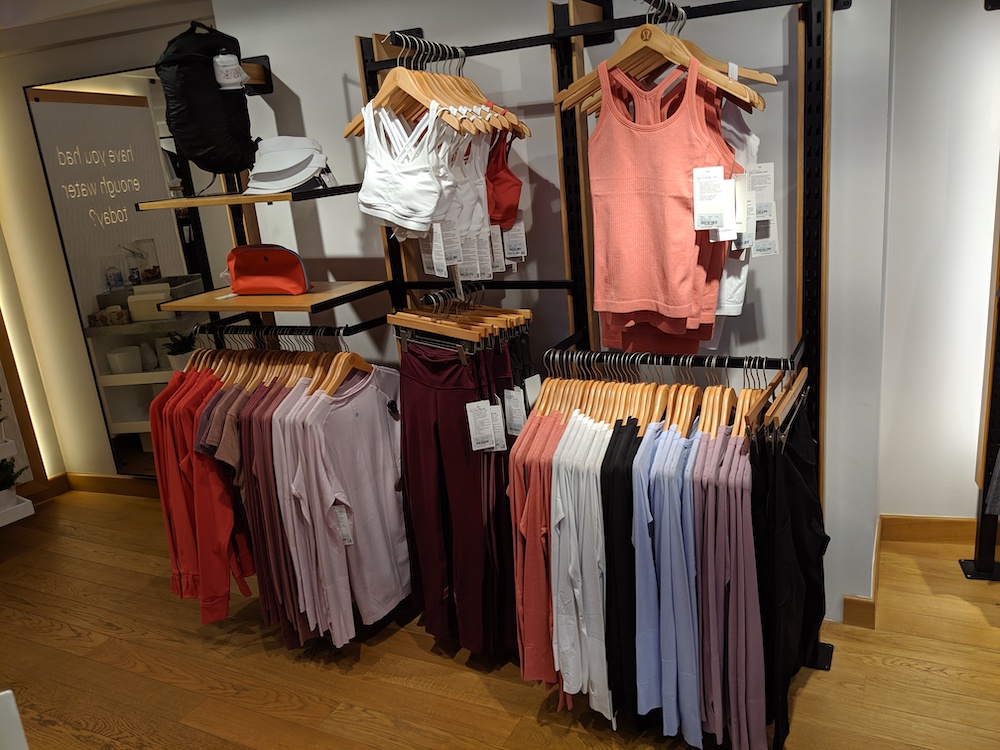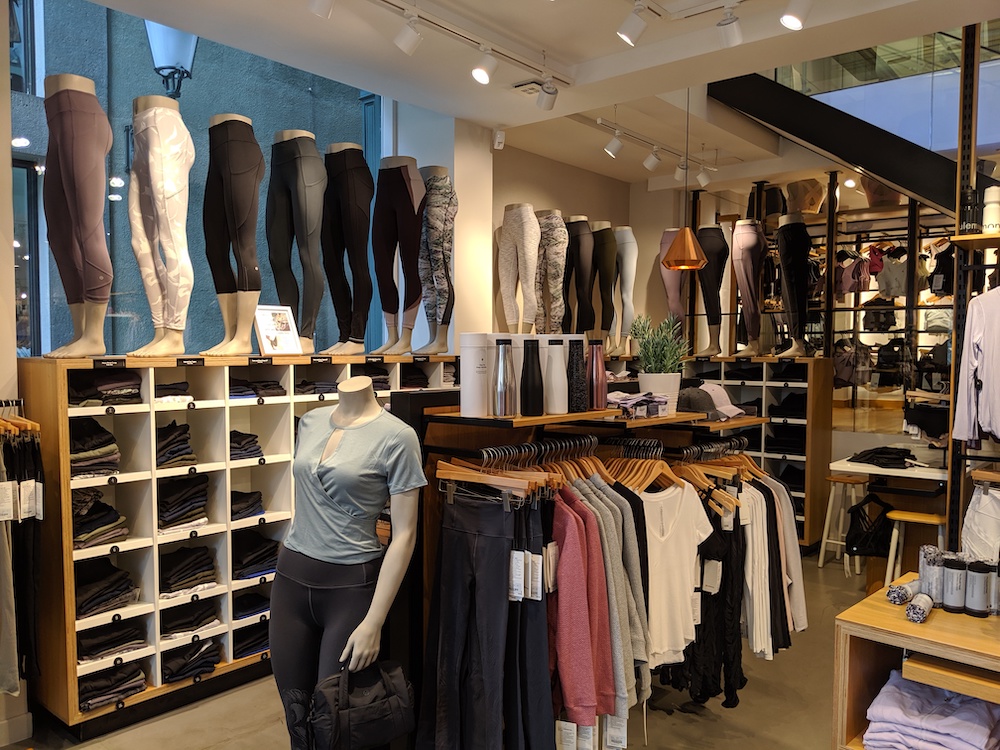 Final thoughts?
Lululemon is a big fancy activewear company with lots of money to build out fancy stores and experiment with fancy activewear designs.
Not everything fits the way it should. I was stoked to finally try some of lululemon's most raved about pieces. I highly recommend taking advantage of lululemon's free shipping and return policy to try on the clothing in person.
And…don't buy lululemon in Switzerland. With the 1 USD to Franc (CHF) conversion and Lululemon markup, you'll definitely go broke!
Want to know more about lululemon?
We have an entire resource page dedicated to everything lululemon related. Please check it out!
If there are any other topics you'd like us to shed some light on, please let us know!
---
Thank you for visiting today! If you found this encouraging or informative, please connect with us on Instagram, Youtube, Pinterest, Facebook or Twitter. We'd love to meet you!
Sign-up for our monthly newsletter for updates and more. We promise we won't spam you! Feel free to unsubscribe anytime.
For more fitness fashion discounts and offers, please visit our Fitness Instructor Discounts + Brands Directory or favorite brands coupon codes list.
If you're a brand and want to submit a product for us to review, please use this form to get in touch.
This site uses affiliate links. Clicking on or purchasing via an affiliate link may result in commissions for us which help keep the content flowing and lights on at Schimiggy Reviews. You may read more about this in our privacy policy.