Reading Time:
9
minutes
Updated: 7/28/2022 | lululemon Incognito Camo Collection
lululemon's Incognito Camo Multi print changed many of our lives. Or at least ours here at Schimiggy Reviews!
The camo print made black less boring and is a great way to add some pattern to any outfit. Mix the print with bright solids like yellow and burgundy and instantly give your outfit a fashion-forward boost.
We've inventoried all the Incognito Camo styles that have been created by lululemon.
Apparel
Here is women's apparel that was made with the Incognito Camo Multi Grey (ICMI) and Incognito Camo Multi Gator Green (ICMG) patterns.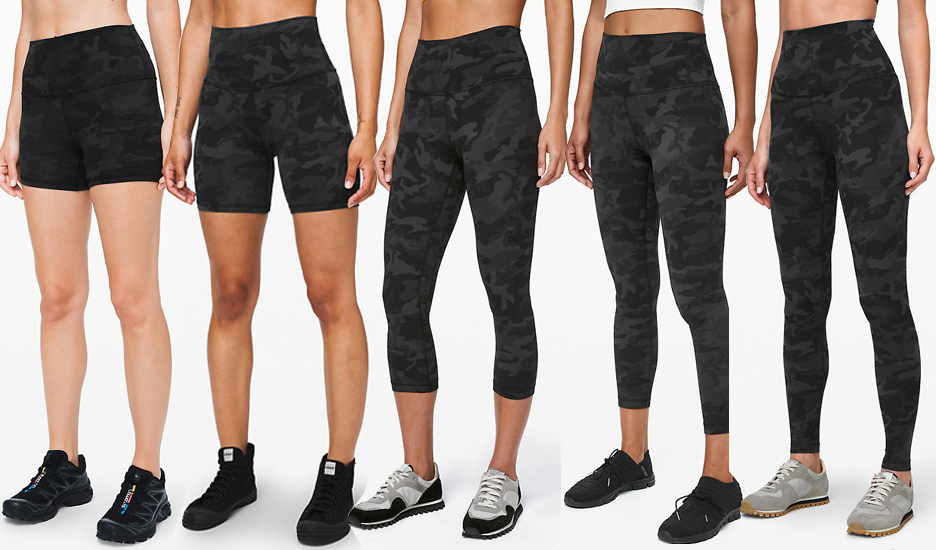 Align bottoms are made with Nulu, a soft buttery fabric that is great for low-impact sports and casual wear. The ICMI print was so popular that they made different lengths in their Align bottoms.
Related: lululemon Review: Align Leggings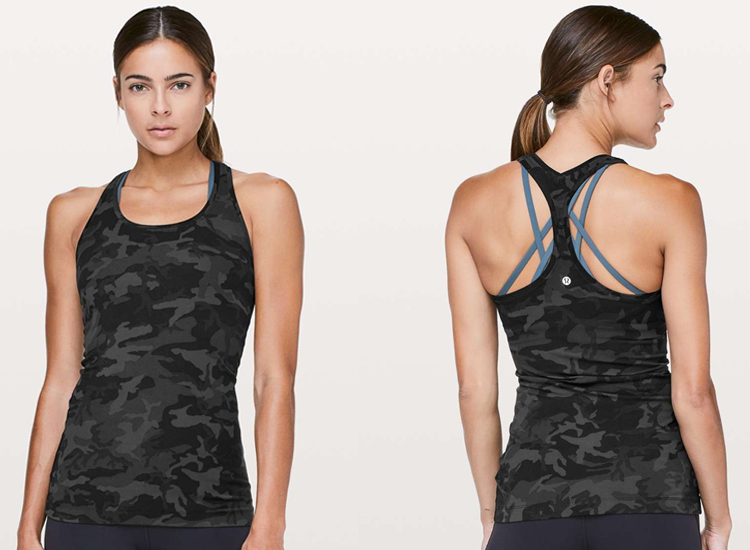 The Cool Racerback II in Nulu is great for layering or wearing with leggings. The fabric is super buttery soft. We love wearing it under our sweaters and layering them under knit tops for a little camo peek-a-boo. The skinny racerback design also provides a lot of breathing room.
The Define Jacket came in both the ICMI and ICMG colorways. We recommend going with your true size in the Define jacket. It is meant to have a slim fit.
The Energy sports bra offers medium support. The bra came in both the ICMG and ICMI colorways. We recommend sizing up in Energy sports bras.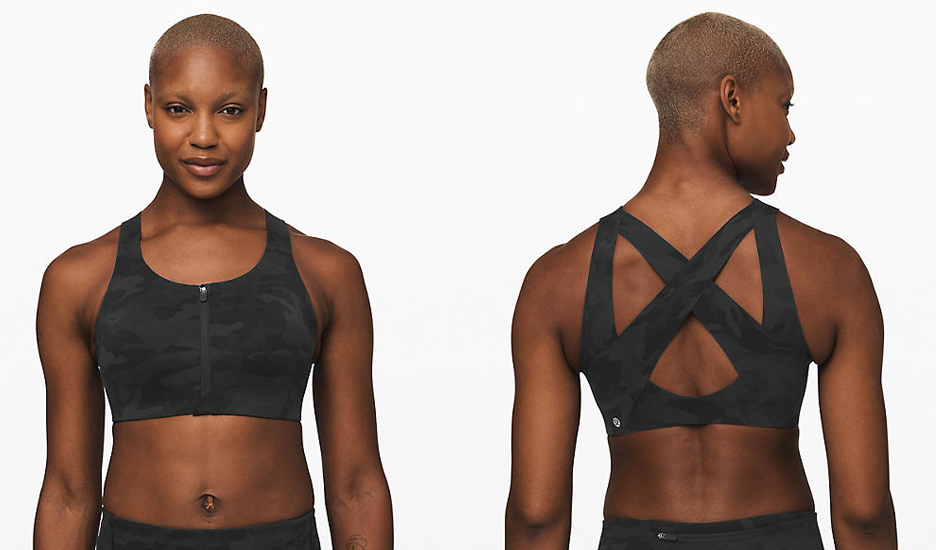 The Enlite bra provides a lot of support. The front zip makes it easy to put on and take off. The cross back design further supports your gals as you move about your day.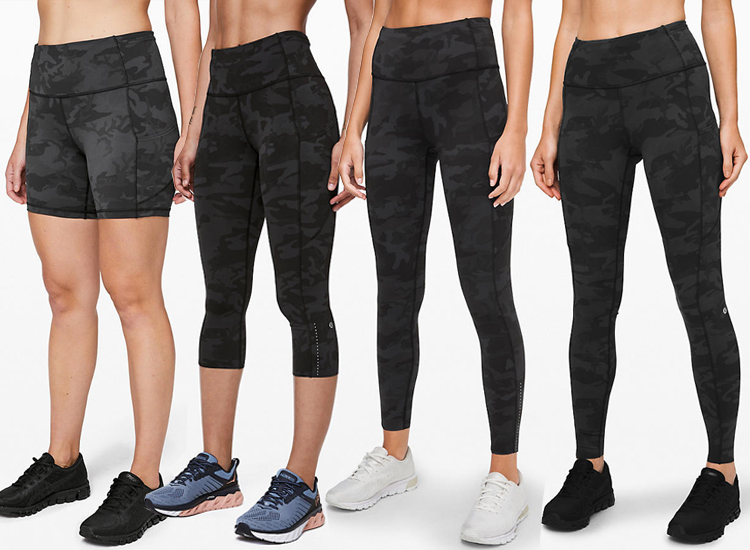 Fast & Free bottoms are my favorite lululemon style. Having side and waistband pockets come in really handy when you're always on the go.
Read our Fast & Free Review here.>>
The Flow Y Bra in Nulu is super soft and comfy. The design is great for low-impact sports. The Nulu fabric is buttery soft and offers a lot of stretch.
We recommend going with your true size in this fabric and style combination.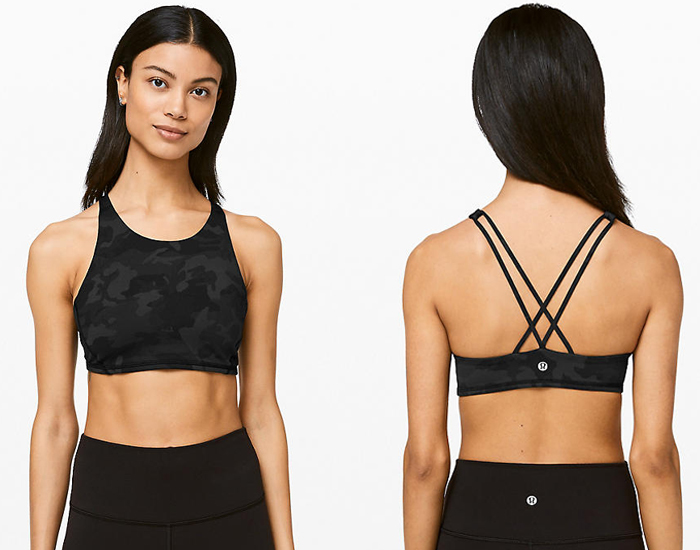 The Free to Be High Neck sports bra offers medium coverage. The traditional Free to Be strappy back makes the top very comfortable and supportive. The top comes with removable cups.
Over time, the bra will stretch, however, we still recommend going once size up in lululemon sports bras and bra tops.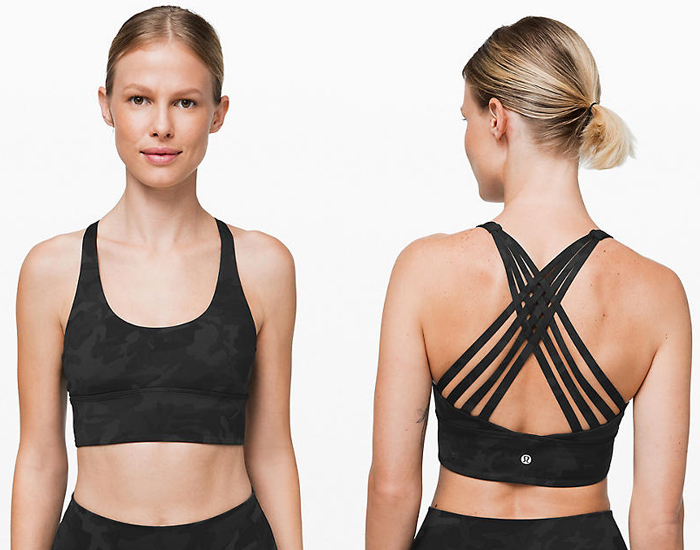 The Free to Be Moved bra comes in long line length. The thick straps also make the top very supportive.
We recommend going one size up in this style.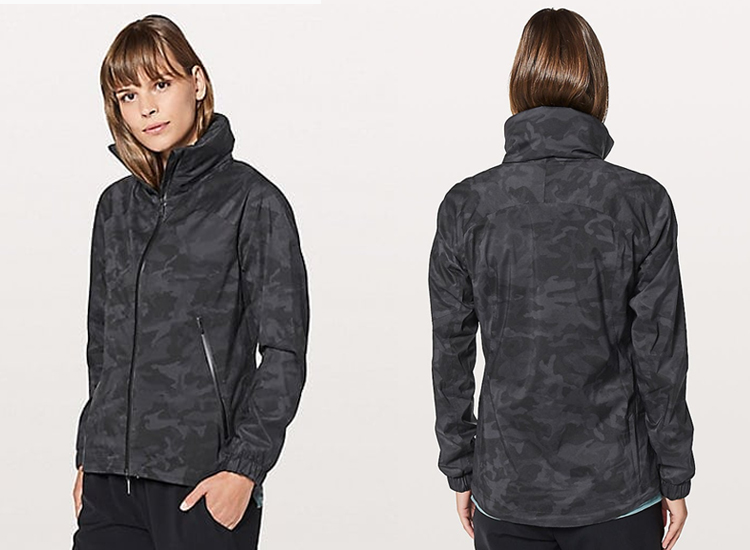 The Here to Move jacket has a hidden hood and is made of Glyde Waterproof fabric which prevents you from getting wet outdoors.
We recommend getting your true size in the Here to Move Jacket. If you love to layer, we suggest sizing up one size.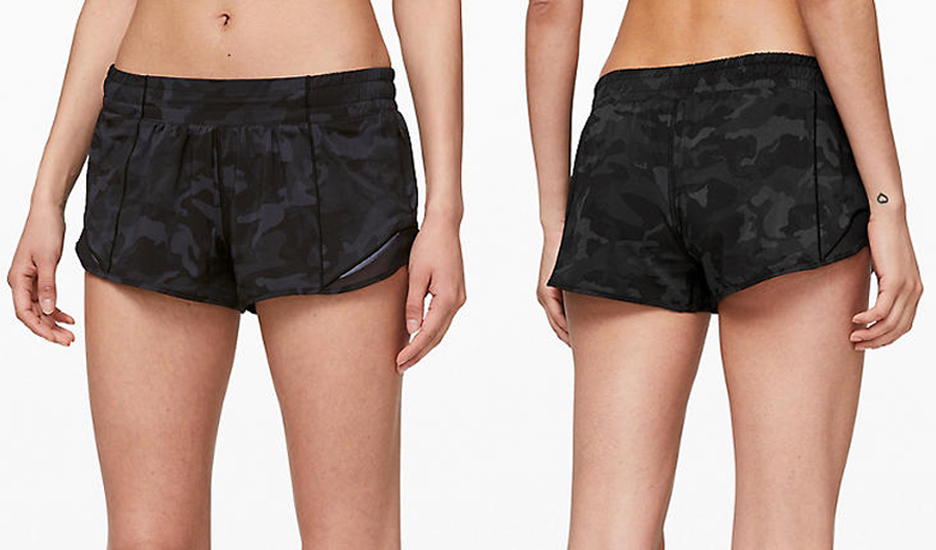 The Hotty Hot Shorts offered the ICMI print in only the 2.5″ length. The shorts come with an inner liner.
We recommend sizing up in Hotty Hot Shorts for a comfortable and flattering fit. Oftentimes when you go with your true size in Hotty Hot Shorts, you might see the built-in liner through the fabric.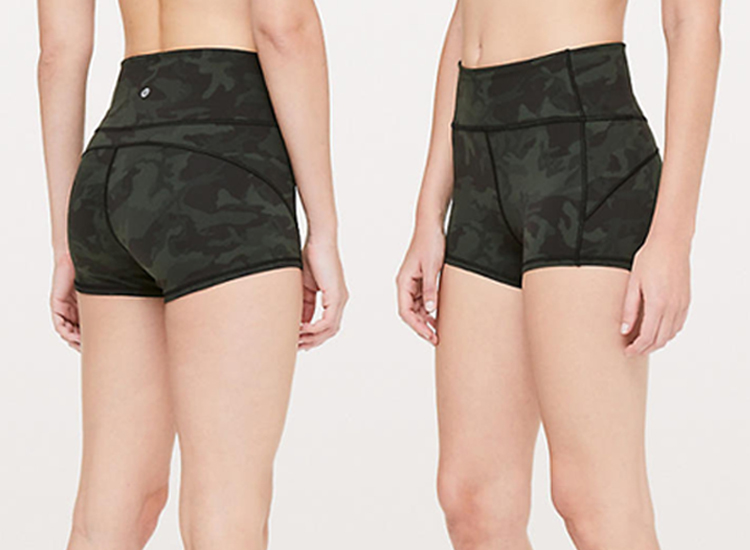 The In Movement Shorts are made with Everlux fabric so that you stay supported and dry. We recommend sizing up in Everlux fabric.
VIII. Light Strides Bra ($58)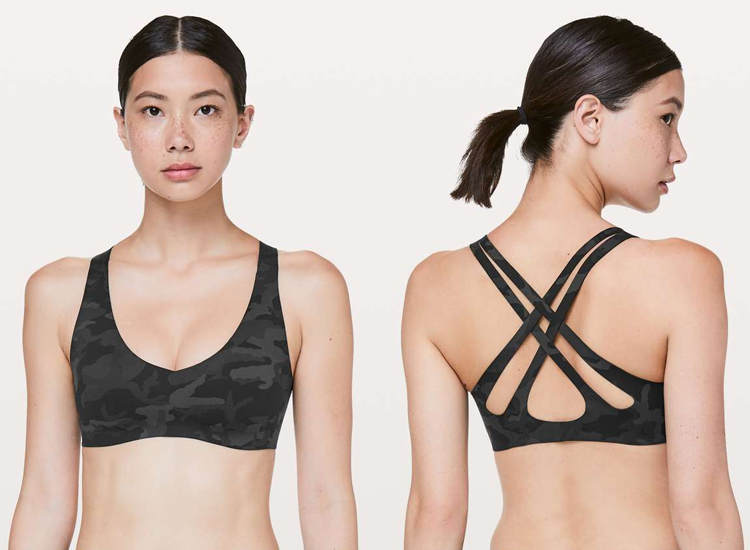 The Light Strides bra is currently out of production. The bra is light impact and great for smaller chest sizes.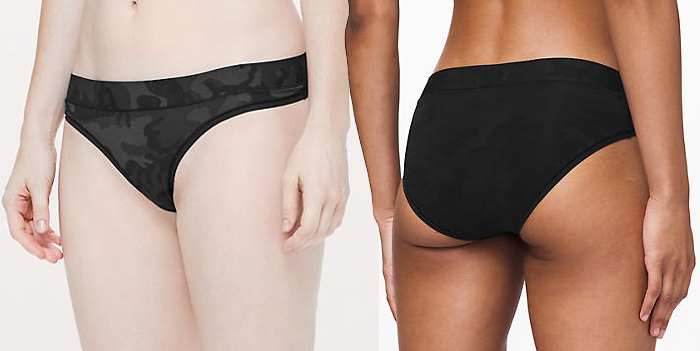 The Mula Bandhawear comes in both bikini and thong styles. Both the bikini and thongs come in the ICMI print.
By the way, we LOVE their Mula Bandhawear. We recommend going with your true size in their undergarments.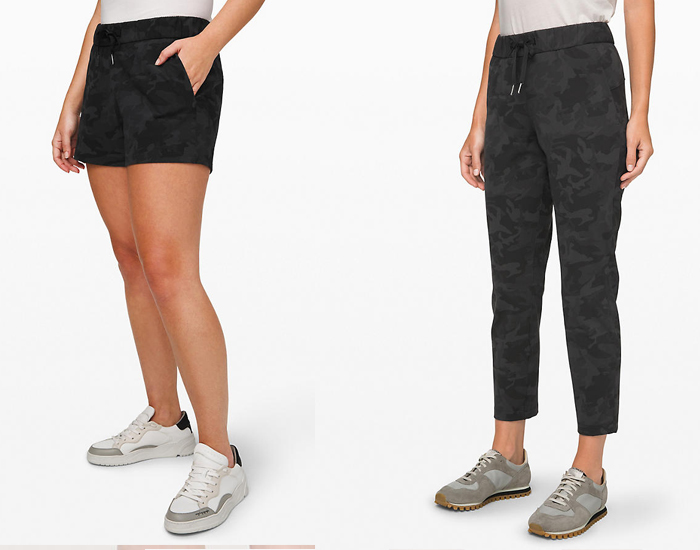 The On the Fly bottoms come in pants, crops and shorts. On the Fly bottoms can be made with woven fabric or Luxtreme. Woven fabric typically feels less stretchy and stiff.
We recommend going in your true size with Luxtreme fabric and sizing up in woven fabric.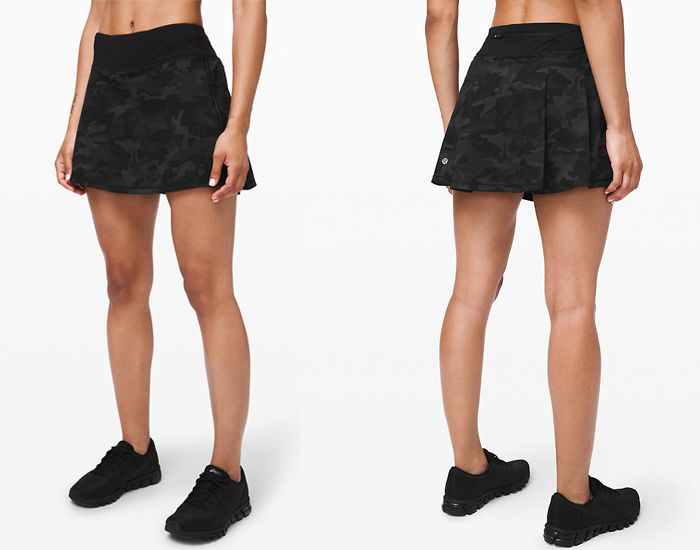 The Pace Rival Skirt came in ICMI. The skirt is lined underneath. We recommend going with your true size in this style.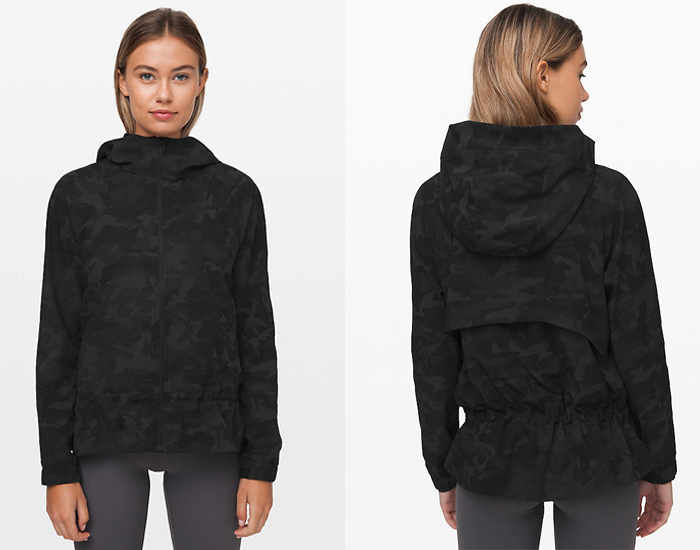 We love the Pack It Up Jacket! The jacket packs into its pocket and is great for light traveling and stowing in your gym bag or backpack. It's also waterproof.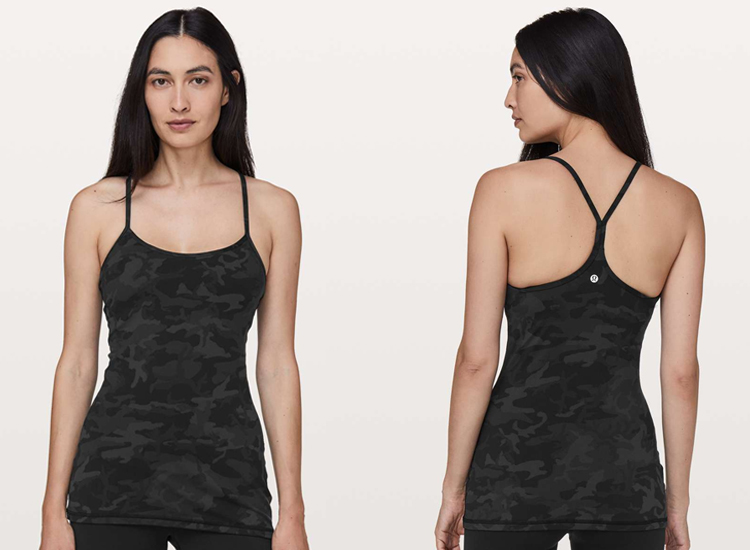 The Power Y Tank Top comes in ICMI. Their Power Y tops are made with Luon, although there have been some tank tops that have been made with Nulu.
We recommend getting your true size in Power Y tank tops.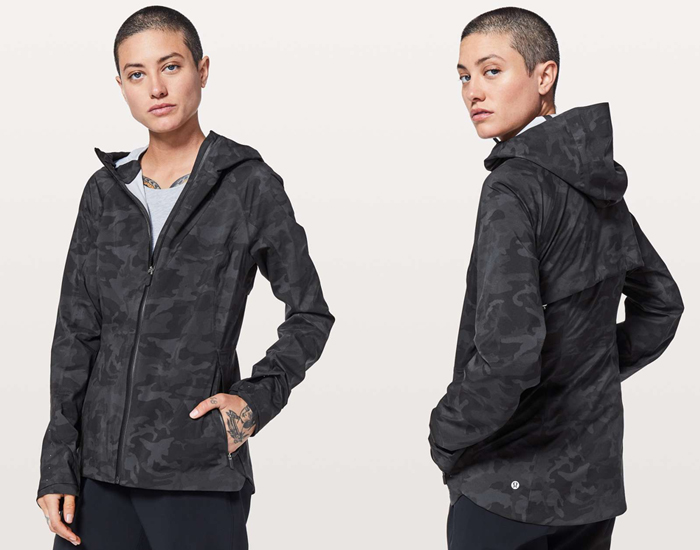 This jacket flew off shelves within days. It came in both ICMI and ICMG. The jacket is super lightweight, so if you want to pack light, the Rain Is Calling jacket is the perfect piece.
We recommend going with your true size. The jacket is pretty roomy. If you love layering, we recommend going up one size.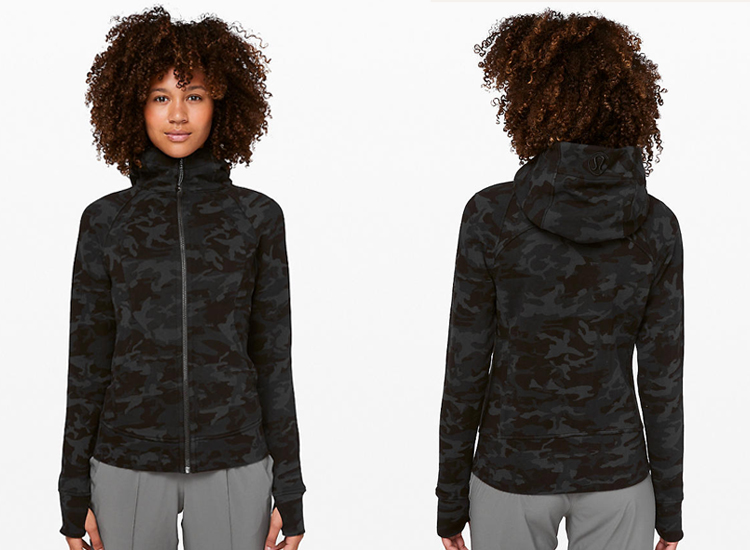 The Scuba Hoodie is perfect for wearing casually and as a transition piece from studio to your next destination. We love the thumb holes that keep the sleeves in place.
We recommend sizing up in Scuba Hoodies. The sleeves tend to run small.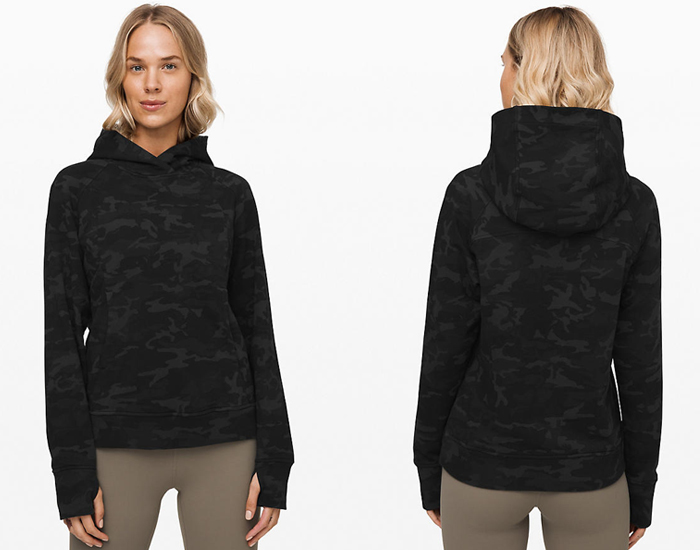 For those who don't want to deal with zippers, check out the Scuba Pullover. The pullover is made with soft fleece and runs big. We recommend going with your true size in this style.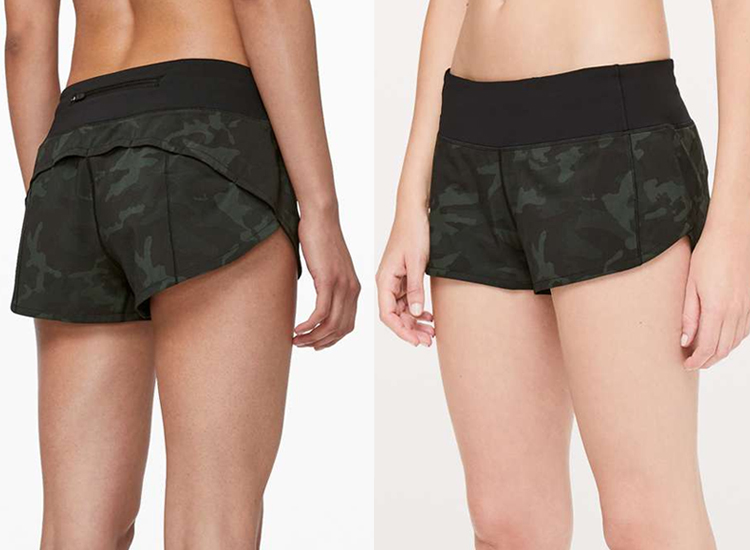 The Speed Up shorts came in ICMG. They're currently out of production. The shorts are lined and fit very comfortably. We recommend with your true size in Speed Up shorts.
The Stride Jackets are a revived classic style. I remember my first Stride Up jacket from 2010! The Stride jacket came in ICMI.
We recommend going with your true size or going up a size in the Stride jacket. It depends on how you want the jacket to fit.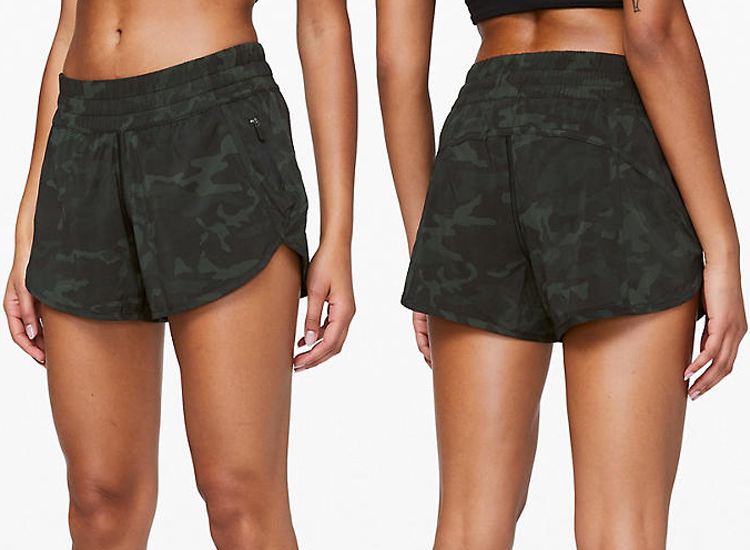 The Tracker Shorts are one of my favorites lululemon styles! The material is super lightweight and the zip pockets keep my stuff protected while I am working out or going about town.
The Tracker Shorts only come in ICMG at the moment.
XXV. Train Times Crop 21″ ($88)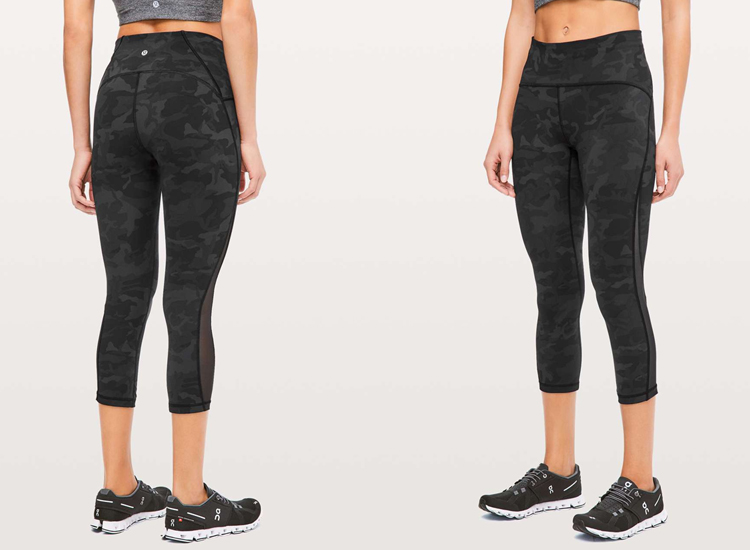 The Train Times crops have a mesh panel and cropped length to keep you cool while you get sweaty. This style is currently out of production, but you can still find it on secondhand marketplaces like Mercari, eBay and Poshmark.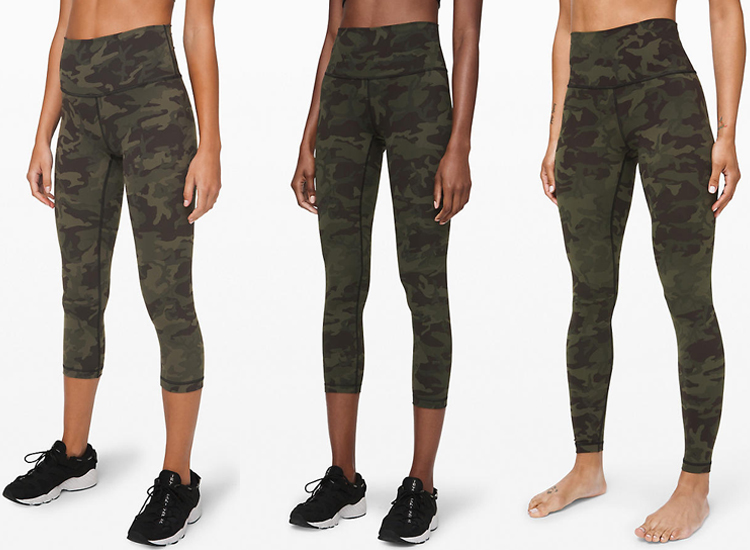 Wunder Under Pants (WUPs) are a classic lululemon style. Their bottoms are made using Luxtreme and Luon. I've only seen their WUPs in the ICMG colorway.
Accessories
The All Night Festival bag is larger than their regular Festival Bag styles. Their bags are made with jacquard fabric, which is very durable and easy to care for.
We love the City Adventurer backpack. This backpack is great for traveling and scooting about town. We do not recommend this backpack for heavy duty carrying, such as textbooks and heavy weights.
For a heavier duty backpack, check out the Command the Day Backpack. The backpack comes with a drawstring and flap pocket closure. THe backpack also has plenty of pockets so you can literally carry all you need on your back.
We use this bag as a weekender bag for short 3-4 day trips.
The Command the Day Kit is great for keeping your toiletries organized in your gym bag or luggage. The accessory is made for men but women can use it too.
Everyone needs an Everywhere Belt Bag. This is lululemon's version of a fanny pack. The belt bag has lots of compartments and an adjustable belt strap.
I have this bag in several colors and bring it with me everywhere we travel.
This Fast Paced Visor will keep the sun out of your face. Tie your hair up in a ponytail and let the visor keep you cool under the sun.
The Now and Always totes look just like lululemon's shopping totes! They're made with faux leather and jacquard camo fabric. The large bag also comes with a crossbody strap.
The Light Speed Run hat is lightweight and comes with reflective edges so that you can stay visible while even running at night.
To wash the hat, just throw it in the washer on cold with detergent and hang dry. We are obsessed with this hat! It's a men's style but can be worn by women too.
This is a men's style backpack but we LOVE it because it's lightweight. We highly recommend wearing this on your commute to work or while traveling. The chest straps relieve some weight off your shoulders.
The Surge Run backpack is also very easy to care for. Throw it into the washer and hang dry.
Where to Buy lululemon
The best way to buy lululemon is online or in one of their physical stores. Search for the store nearest you using lululemon's store locator.
Buying directly from lululemon will ensure that your items are 100% authentic.
Do you like to save money? Here are some ways you can save money on lululemon products:
You can also buy lululemon for less through third-party reselling websites and marketplaces such as:
Want to know more about lululemon?
We have an entire resource page dedicated to everything lululemon related. Please check it out!
If there are any other topics you'd like us to shed some light on, please let us know!
---
Thank you for visiting today! If you found this encouraging or informative, please connect with us on Instagram, Youtube, Pinterest, Facebook or Twitter. We'd love to meet you!
Sign-up for our monthly newsletter for updates and more. We promise we won't spam you! Feel free to unsubscribe anytime.
For more fitness fashion discounts and offers, please visit our Fitness Instructor Discounts + Brands Directory or favorite brands coupon codes list.
If you're a brand and want to submit a product for us to review, please use this form to get in touch.
This site uses affiliate links. Clicking on or purchasing via an affiliate link may result in commissions for us which help keep the content flowing and lights on at Schimiggy Reviews. You may read more about this in our privacy policy.