Reading Time:
3
minutes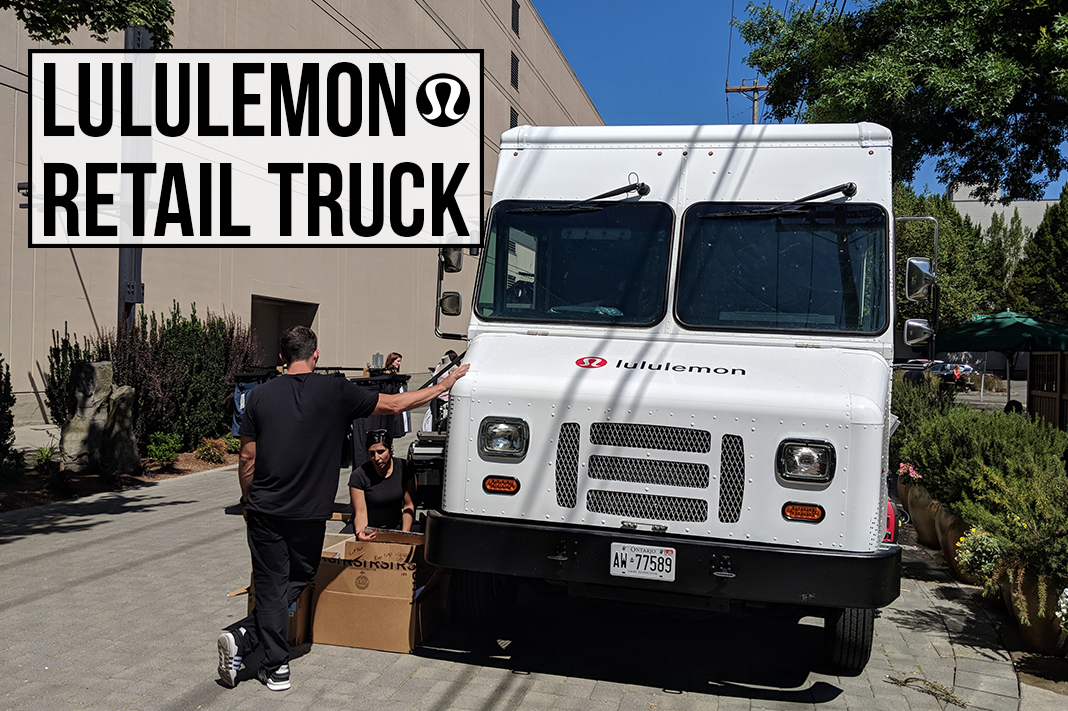 I've run into the lululemon retail truck at least four times in Seattle. I was wondering what the purpose of the truck was since it was showing up to outdoor festivals, parks and even at the Starbucks corporate office. The truck is scheduled to appear at the Starbucks office on Mondays from 11a-2p throughout Summer. I happen to teach yoga at Starbucks and was lucky to have a bit of time to check out their merchandise.
Here are some photos of the merchandise being offered in the retail truck.
The curation of product was pretty standard. There was nothing in the truck that wasn't in-stores and the truck had a good mix of men and womens products. They also had accessories such as hats, festival bags, backpacks and yoga mats in black. All products were full priced and limited in sizing due to space. However, instructors were able to use their Sweat Collective discount on products offered at the truck. I also overheard that Starbucks employees get a discount when the truck is on site. That might be worth a visit if you work at Starbucks.
It's exciting to see lululemon promoting themselves as a traveling retail store. I asked if they were going to visit other states or if they had the truck available in other states and they said "No." For now it is a Seattle promotion.
I didn't buy anything but was glad to experience the truck at least once. As a frugalista, I'm going to be sticking to my WMTM deals combined with my Sweat Collective discount. 😉
I hope this list was helpful to you. If you enjoyed this post, you may enjoy these other topics below.
---
Thank you for visiting today! If you found this encouraging or informative, please connect with us on Instagram, Youtube, Pinterest, Facebook or Twitter. We'd love to meet you!
Sign-up for our monthly newsletter for updates and more. We promise we won't spam you! Feel free to unsubscribe anytime.
For more fitness fashion discounts and offers, please visit our Fitness Instructor Discounts + Brands Directory or favorite brands coupon codes list.
If you're a brand and want to submit a product for us to review, please use this form to get in touch.
This site uses affiliate links. Clicking on or purchasing via an affiliate link may result in commissions for us which help keep the content flowing and lights on at Schimiggy Reviews. You may read more about this in our privacy policy.