Reading Time:
5
minutes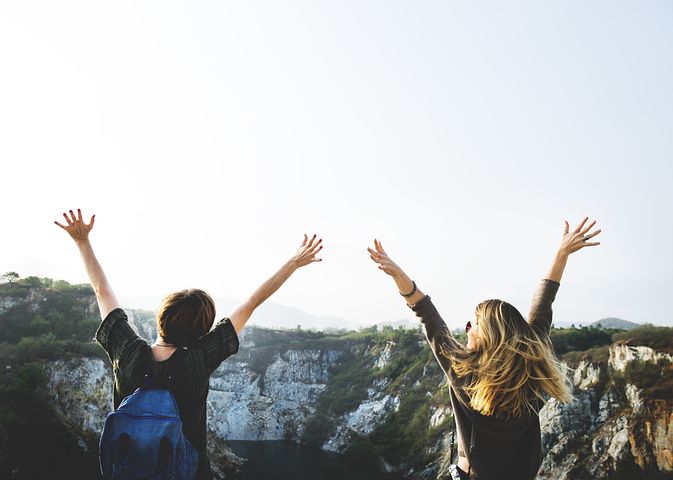 Most of us would jump at the opportunity for a road trip, family vacation, or even a semester abroad. When planning such an adventure, many think the most challenging part is saving up enough money, creating the ideal itinerary, or figuring out how to jam everything into one suitcase. In reality, the greatest challenge of any trip is staying healthy enough to enjoy it. Between exhaustion, increased exposure to bacteria, and changing diets, our bodies are more susceptible to fall ill.
Tips for Staying Healthy While Traveling
Here are four key ways to keep even the most frequent traveler's health in check:
#1 Inquire About Preventative Measures
Whether you're staying in the states or journeying abroad, nobody wants to contract a severe illness, which is why vaccinations are critical. Our bodies need vaccines to prevent both getting and spreading infectious diseases. Travelers should talk to their primary health care provider about recommended or required vaccinations at least four to six weeks before departing for a trip.
Begin by staying up to date on routine vaccinations, such as influenza, Tdap, or tetanus. If not for yourself, you can help to protect infants who are too young to be vaccinated with whom you may be sharing a small or long flight with. Additionally, for those who have the good fortune of traveling internationally, it is wise to seek out any necessary travel vaccines. Travel vaccines protect against serious illnesses like typhoid fever or yellow fever which are common in certain areas of the world.
Another protective measure is to take a prophylactic medication — a drug used to prevent diseases from occurring. For instance, those traveling to areas known for malaria (a disease transmitted through the bite of an infected mosquito) would ideally take an antimalarial drug before, during, and after their trip.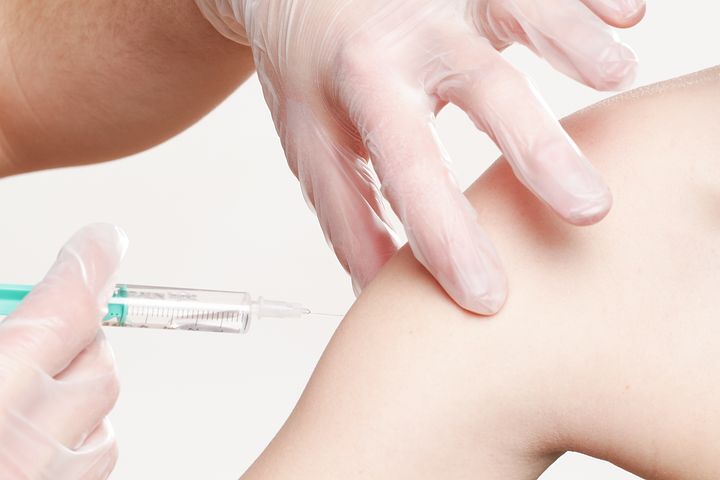 #2 Plan Your Medications in Advance
You should also consult with your doctor regarding other vital medications for your trip. For instance, motion sickness is a common occurrence for many travelers; therefore your doctor may recommend an over-the-counter treatment, or they may choose to prescribe medication depending on the severity.
More importantly, be sure to refill any prescriptions for maintenance medications in order to have enough on hand for the duration of the trip and enough to hold you over in case your return home is delayed or extended. However, keep in mind that some insurances may only cover one month's supply of medication; therefore if your trip is lengthy, you may have to pay out of pocket to receive enough of your prescription. If you have to pay out-of-pocket, you can lower the cost by choosing generic forms of medications, such as generic birth control pills.
Pro tip: Keep all of your prescription drugs in their original container or package and make sure to comply with both Customs' and TSA's guidelines for traveling with medication.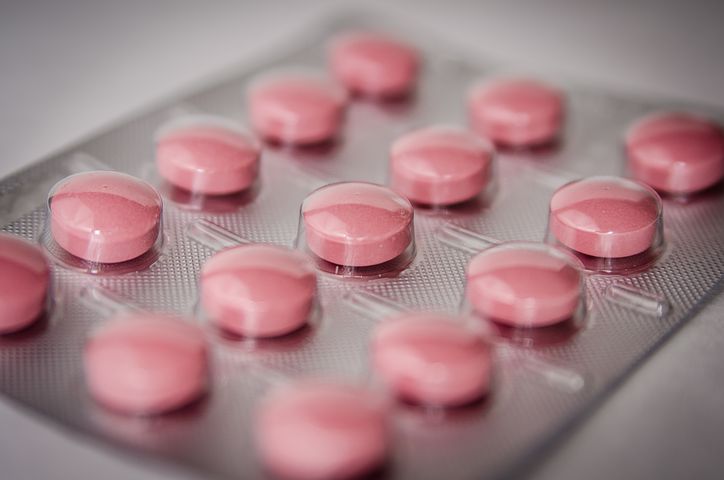 #3 Stay Safe in the Sun
Aside from the memories and souvenirs, nice suntans are another reminder of time off well-spent. But as much as some might love a good bronze, or simply enjoy the mood-boosting effects of the sunshine, exposure to the sun can be harmful especially while traveling.
Even if you don't usually burn from the sun, the impact of the sun varies between different regions. To give you an idea: the sun is much stronger closer to the equator because it's where the sun hits the earth most directly. Even in snowy climates, exposure to ultraviolet (UV) radiation from the sun is still a concern, especially for skiers or hikers who experience long durations of sunlight.
Exposure to UV rays can cause sunburn, skin cancer, and even eye damage, so it's crucial to prepare for and adapt to the sunlight in different regions through broad-spectrum protective measures including sunscreens and sunglasses that protect against UVA and UVB rays. I always look for polarized sunglasses that also have UVA protection such as these cat-eye sunglasses.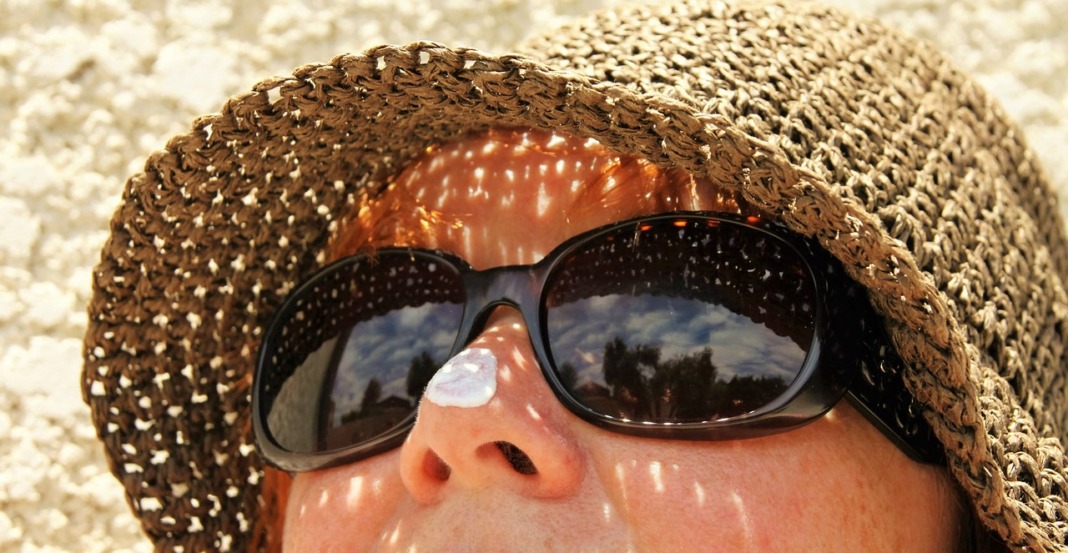 #4 Keep Calm and Hydrate On
You've likely heard that you should drink enough water (eight 8-ounce glasses per day); however, this rule of thumb is particularly important because our bodies can be especially susceptible to dehydration while traveling.
Dehydration occurs when the body loses water, and much like sun exposure, its causes can vary depending on the climate. In colder climates with dry air, the air will draw moisture from the body; similarly, warmer climates can cause us to sweat and further deplete our fluids.
Not to mention, when you travel to a foreign country, there are microorganisms or pathogens in the water. Because our immune systems are not accustomed to this, it can increase the risk of developing traveler's diarrhea — yet another cause of dehydration. The safest way to avoid sickness and to remain hydrated is by avoiding local tap water and drinking plenty of bottled water.
Pro tip: Don't forget that ice cubes and water used for brushing your teeth are typically sourced from tap water!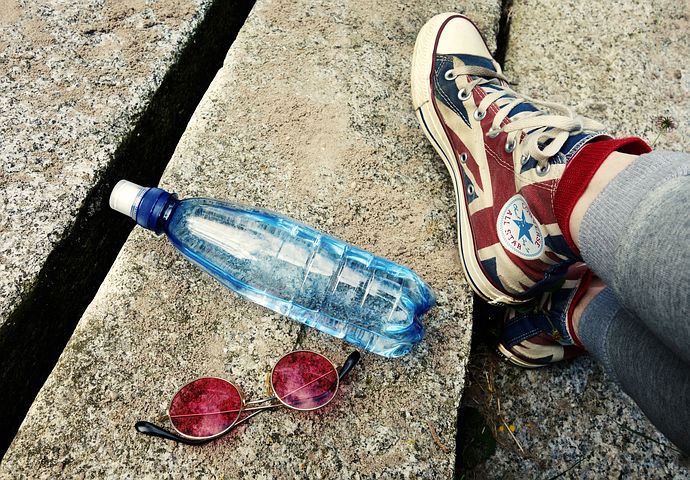 With all the time and money spent on traveling, you'll want to remain healthy enough to take it all in. Even if you don't experience a medical crisis, you should aim to feel your best throughout your trip by bearing in mind other health considerations such as getting plenty of sleep, wearing both appropriate and comfortable shoes and attire, and most of all, relaxing and having fun!
If anything should happen, it's best to get travel insurance before you head out. We highly recommend Travelex for your travel insurance needs. They have various plans perfect for any travel budget.
We hope you enjoyed this article and found it helpful in helping you prepare for your trip! If you have other tips to share, please send us a message. We'd love to hear your thoughts!
If you enjoyed this post, please check out these too:
---
Thank you for visiting today! If you found this encouraging or informative, please connect with us on Instagram, Youtube, Pinterest, Facebook or Twitter. We'd love to meet you!
Sign-up for our monthly newsletter for updates and more. We promise we won't spam you! Feel free to unsubscribe anytime.
For more fitness fashion discounts and offers, please visit our Fitness Instructor Discounts + Brands Directory or favorite brands coupon codes list.
If you're a brand and want to submit a product for us to review, please use this form to get in touch.
This site uses affiliate links. Clicking on or purchasing via an affiliate link may result in commissions for us which help keep the content flowing and lights on at Schimiggy Reviews. You may read more about this in our privacy policy.