Reading Time:
5
minutes
Updated: 10/2/2019 | Travel Guide to Lima
I went to Peru. And I fell in LOVE.
This Spring 2017, We spent 5 days in Lima and 4 days in Cusco area (heading to Machu Picchu). After coming home, I wanted to immediately book my journey back to this magical place! Everything about Peru was exciting and colorful.
To think we almost canceled our trip due to flooding in Northern Peru in 2017. I would have been devastated knowing what I now know about the Peruvian culture and life.
We stayed at the Sheraton in Lima. Compared to US pricing, hotels in Peru are inexpensive! The currency used in Peru is the Soles. $1 USD is equivalent to 3 Soles. In Cusco, we were able to find hotels for really cheap (only $40 USD per evening).

Here is our travel guide to Lima, Peru.
I also have a blog on how to prepare for Machu Picchu here.
Travel Guide to Lima
#1 EAT THE FOOD
If there's anything that you MUST try, it's the amazing Peruvian and local cuisine. In Lima, we had our share of Nikkei (Peruvian-Japanese) at Maido and Chifa (Peruvian-Chinese food) at Wa Lok. The Chifa cuisine was so good that we went twice!
At Maido we ordered the tasting menu ($125) and it included a leche de tigre (tiger's milk) ceviche that was mindblowingly amazing! It's common practice in Peru to not have Ceviche after 2PM. You want ceviche as fresh as possible, but we had it for dinner a few times and survived.
Luckily our hotel (Sheraton in Lima) had a "Taste of Peru" dinner and performance, showcasing a buffet with all the different dishes served in traditional Peruvian cuisine. The event is held every Friday night. Even if you do not stay at the hotel, I highly recommend coming here for the Peruvian dinner and show. The cost is approximately $50 per person.
If buffets aren't your thing, Panchitos is another great restaurant. We ordered an appetizer dish for lunch and it was very filling between two people. We were able to try all the different appetizers served in traditional Peruvian cuisine.
If you want to try the original Pisco, Hotel Gran Bolivar (first floor) has the best Pisco Sours. Apparently the Pisco Sour started at this hotel.
#2 WALK AROUND TOWN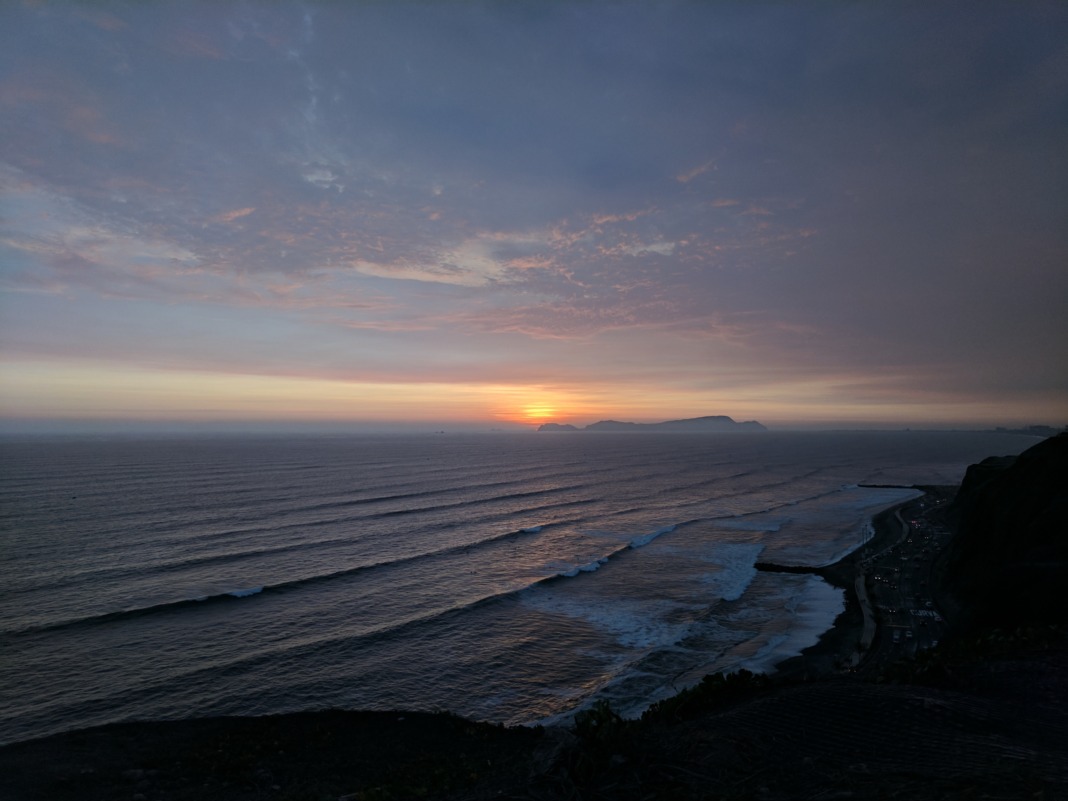 Don't be afraid of walking around Lima, Peru. I've heard horror stories from friends but I did not experience anything dangerous on my trip. If you remain alert and calm, you should be fine. There are certain neighborhoods to avoid after sundown (obviously the ones not recommended in my post). Neighborhoods that I highly recommend are: Miraflores/San Isidro, Lima City Center (where we stayed) and Barranco.
If for some reason it does get too late while you're out, order an Uber home. Some hotels offer shuttle service to popular areas but have specific pick up and drop off times and locations.
Here are list of must do's while in these neighborhoods.
Barranco
Walk around Parque Exposition. There's an art museum here along with a little farmers market and food court.
Lunch at Panchitas
Malecón de la Reserva
Mercado Artesnal – little handcrafted market near the main street in Barranco. Some vendors will take credit card.
Coffee and recharge Cafe Express Virgen de Guadalupe
Head to Javier's for the best SUNSET views
Barranco Beer Co. for some craft beers.
Songoro Cosongo for dinner. Their dinner plates (for sharing) were the perfect complement to our appetizer plate at Panchitos. There's also live piano music.
HELP! Beatles bar (dress down) or Ayahuasca (dress up)
Lima City Center
Cerro San Cristobal (start your hike early)
Head to barrio Capon (Chinatown) and eat at Wa Lok
Mercado Central
Tour the Government building (it's free!)
Catacumbas del Convento

Catacombs of Convento de San Francisco

de San Francisco

Cathedral of Lima
Main Square of Lima
Convento de Santo Domingo
Government Palace of Lima
Gran Hotel Bolivar for a pisco sour
Peruvian dinner and show at the Sheraton in Lima
Miraflores/San Isidro
Ceviche at Cevicheria BAM BAM or Punto Azul
MAIDO or Panchitos for lunch
Larcomar (shopping center) also a point through the Malecón.
Malecón Cisneros – Scenic walk with amazing sunset views just after Lover's Park. Be prepared to spend hours here.
La Emolientería Bar (great for fruity cocktails)
#3 MEET PEOPLE
We randomly met people on the streets, at restaurants and at bars. Everyone was very nice and wanted to connect with us to hang out. They also gave us awesome recommendations. I tried to reach out to others via Couchsurfing but were not lucky enough to find a host due to the flooding in Northern Peru.
Other Helpful Tips
Use a bank account or credit card that will cover all your international ATM and foreign transaction fees. I have a Charles Schwab bank account that reimburses all my ATM fees abroad and domestic. For my credit card, I have the Chase Sapphire Reserve card that covers all processing fees and is travel ready (no need to call in to inform them that you'll be in another country). It also provides travel insurance in case your trip is delayed or cancelled.
Use Uber to get around only when necessary. Sign-up here and get $20 of your next ride! Uber is available in most countries. In Peru our rides cost approximately $10 USD for a 30 minute ride. Try walking everywhere first and then ride home when you're tired. Your memories will thank you for it.
If you're thinking of foregoing your cellular service while traveling, just don't! You don't have to remain "disconnected" to "reconnect" with yourself/others/the world blah blah. Lima is a CITY, so I encourage you to connect in a big way. It's a city with a lot of stimulation that can be overwhelming (especially if you don't speak/understand Spanish). Connect with it using the internet. Buy a SIM card and cheap data and calling package for as little as $3 bucks a day (sometimes even less). I wouldn't have found out half of the things I experienced if I didn't glance back at my Google maps to see what was around me every hour or so. There's so much to do in Lima, so don't allow the lack of data to disconnect you from those experiences.
Looking for a place to stay? Check out Agoda to book your next stay. I love their platform. You can view actual photos, reviews and ratings from people who have stayed at these hotels. Use Ebates cash back program to get 2-3% back after your stay. Not sure of what Ebates is? Check out my review here.
And if you're a budget traveler, check out this list of items you can buy in Lima, Peru for only $10 and under.
I hope you enjoyed our Travel Guide to Lima! It's on my top list of cities to visit. I would love to hear about your trip. Leave me a comment and let's share stories!
---
Thank you for visiting today! If you found this encouraging or informative, please come hang out with me on Instagram, Youtube, Pinterest, Facebook or Twitter.
Sign-up for our monthly newsletter for updates and more. We promise we won't spam you! Feel free to unsubscribe anytime.
For more fitness fashion discounts and offers, please visit our Fitness Instructor Discounts + Brands Directory or favorite brands coupon codes list.
This site uses affiliate links. Clicking on or purchasing via an affiliate link may result in commissions for us which help keep the content flowing and lights on at Schimiggy Reviews. You may read more about this in our privacy policy.