Reading Time:
5
minutes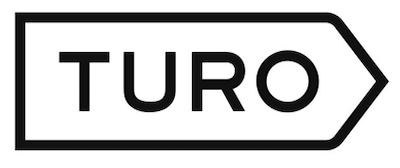 About Turo
Turo is an app that allows you to rent out your vehicle and earn some extra cash. It's a car-sharing marketplace where guests can book any car they want without having to go through a corporate car rental company.
Some people even rent out fleets of personal cars and earn a legitimate living off vehicle rentals.
Turo currently operates in 56 countries and has over 350,000 vehicles listed.
If you're looking for a car to rent, make sure it's via Turo. Rent from a real person instead of a fleet of vehicles owned by a corporation.
Turo Review
The day I bought my new car, I listed it immediately on Turo. View our Turo listing.
It took no more than 30 minutes to set up my profile and create my listing. I read through other Turo listings to come up with something creative and compelling to entice renters to book my vehicle.
Within a week, I received a 2-day booking and made $66 after fees! If I were to consistently book my car every day, I would make $990, which would cover my monthly car payment of $480 and then some. That would be ideal!
But the reality is, most Turo members make is around an average of $400/month with consistent rentals. Which is not bad by any means. $400 a month can add up and offset other expenses or pay for your next vacation.
While I do not get bookings often, it's awesome to know that you can earn some extra cash when your car is not in use.
Turo Best Practices
Wondering how to set up and manage your Turo rental? Here are some of our best practices that will ensure you have the best experience using Turo.
Read other listings to come up with the description for your listing. I read over 10 similar or exact cars to create my listing. I also used information from my car makers' website. Here is some information that we highly recommend including in your listing:

Car description (model, make, year)
Car features (USB ports, sunroof, leather seats, seat warmers, etc.)
Important disclaimers such as if you allow pets or not.
Your phone number and e-mail should renters have any questions about your vehicle prior to booking.

List your pickup and return hours. If you don't want renters disturbing you at 7am, make sure you list your pickup and return times to exclude that. Our pickup and return hours are from 8am to 10pm every day. Hours can be set under the Settings tab under the Edit Listing page.
Select automatic pricing. Simply choose a price range you are comfortable with and allow Turo to make the best price estimate for your rental. For my Acura TLX, I chose a minimum rental cost of $70 and max of $95.
Offer discounts for multiple-day rentals. This encourages renters to opt for multiple-day rentals because they can save money. For example, a 3-day rental would offer my renter 10% off.
Offer vehicle delivery services. Renters can pick up your vehicle for free. If they require delivery, make sure you list the cost and how far you are willing to travel to deliver the vehicle. We offer delivery services for $90 up to 20 miles. This is a great way to earn additional income via Turo.
Include lots of exterior and interior photos of your car. The more photos you include, the more appealing your listing will be to renters. We recommend having at least 10 images.
Add extra services to make renting from you more convenient! Extras that we recommend include:

Unlimited Mileage at $35/day
Prepaid refuel at $60/trip
Post-trip cleaning for $20/trip

Choose the "200 miles per day option." This require renters to pay additional if they exceed the daily mileage limit. The additional mileage fee is determined by Turo.
Always choose the 60 plan for your Turo insurance. This means you earn 60% of the trip price and Turo pays 100% of eligible damage costs. No deductible is required of you. We recommend this protection plan because it will give you peace of mind when you rent out your vehicle. You will need to take before and after trip photos of your vehicle in order for the insurance to be valid. This can easily be submitted via the Turo App.
Download the Turo App. The app is available for both iOS and Android. It will allow you to upload photos, submit help tickets, and communicate with your renters.
Communicate with your renters ASAP. Use the Turo App to communicate with your renters. We typically reply to our guests within 1 hour.
Become an All-Star Host once you reach 10 Turo trips. This designation indicates that you are reliable and more renters will trust you and your car.
Block off times your vehicle is unavailable. Most Turo vehicles are also used as personal vehicles from time to time. If you have an appointment or your car is not available, make sure you block off those times and dates. We also highly recommend adding your Turo availability to your Google Calendar or iCal to keep track of your bookings.
Get a car wash pass. If you rent out your vehicle pretty frequently, we recommend signing up for a car wash pass. If you're in the state of Washington, we recommend getting an annual membership at Brown Bear car wash. It's only $250/year for unlimited car washes.
Protect your car with floor mats. Floor mats can get pretty dirty over time. We recommend getting floor mats for the inside of your vehicle, including a floor mat for your trunk. Removable floor mats can be easily washed down with a hose and hung to dry. We use the X-Mat car mats from ExactMats. Use this link to save 20% off your car mat purchases from ExactMats.
Should I Sign Up For Turo?
Turo is great for those who want to make some extra cash and don't drive their car often. It's also a great way to offset your vehicle costs (ie. oil changes, new tires, etc.).
Nowadays, with many companies moving toward work from home (WFH) arrangements, people are not driving around as much. This means cars are just parked and not being driven.
So why not put your car to work via Turo?
If you're ready to give Turo a try, we highly recommend following our best practices to make the most of your experience.
If you have any questions, feel free to reach out to us via email: schimiggy@schimiggy.com.
If you enjoyed our Turo review, please share it on Pinterest! Thanks!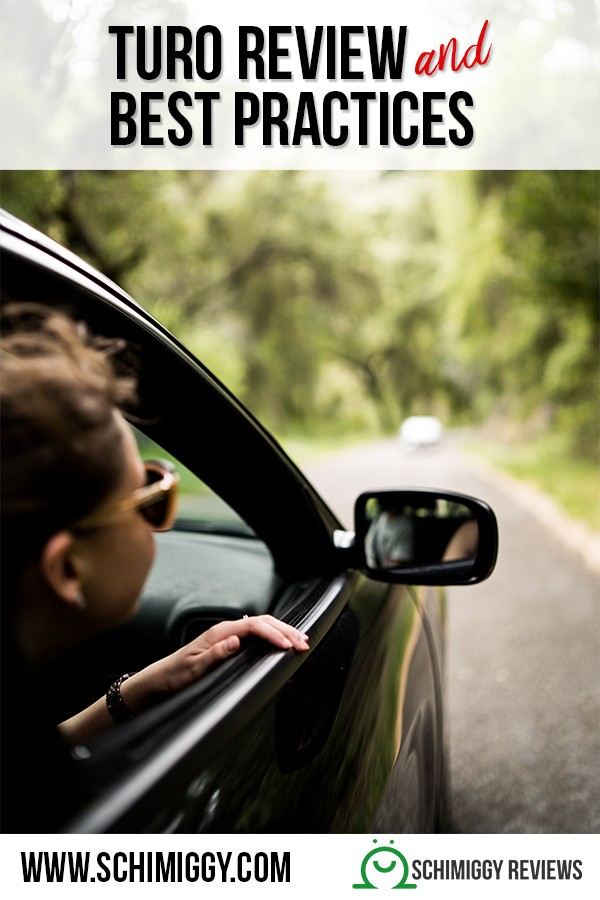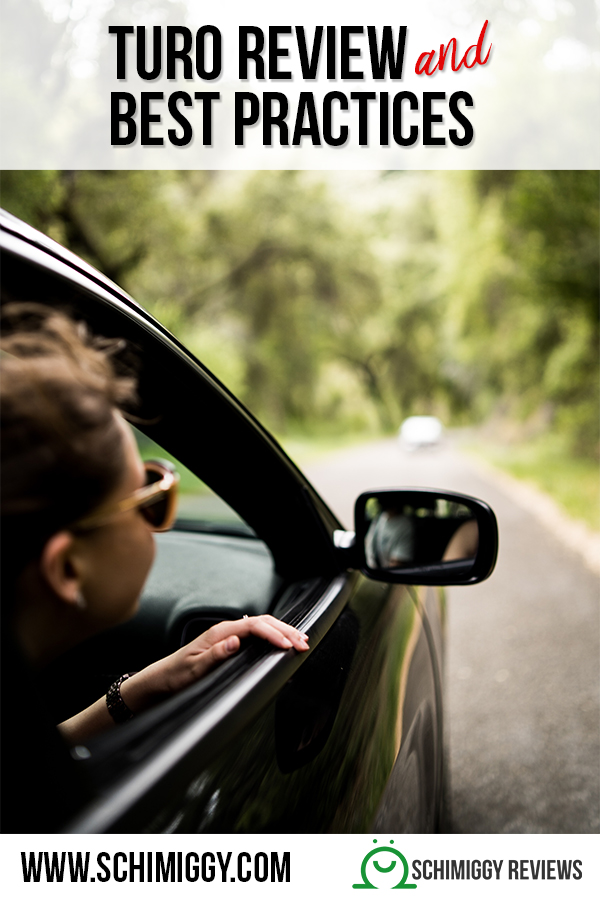 ---
Thank you for visiting today! If you found this encouraging or informative, please connect with us on Instagram, Youtube, Pinterest, Facebook or Twitter. We'd love to meet you!
Sign-up for our monthly newsletter for updates and more. We promise we won't spam you! Feel free to unsubscribe anytime.
For more fitness fashion discounts and offers, please visit our Fitness Instructor Discounts + Brands Directory or favorite brands coupon codes list.
If you're a brand and want to submit a product for us to review, please use this form to get in touch.
This site uses affiliate links. Clicking on or purchasing via an affiliate link may result in commissions for us which help keep the content flowing and lights on at Schimiggy Reviews. You may read more about this in our privacy policy.