Reading Time:
2
minutes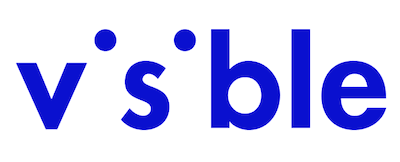 About Visible
Visible is a Verizon owned mobile phone service that makes staying connected affordable.
Visible Review
I've had Visible for about a week now and think it's pretty awesome! We've listed our pros and cons below to help you decide if Visible's services will be right for you.
Pros of Visible
Get mobile service for as low as $25 per line. View the plan details here.
Verizon owned mobile service that is inexpensive. Powered by Verizon's 4G LTE and 5G** Networks.
Includes Unlimited data*, messages, and minutes.
Includes mobile hotspot so you can do work from anywhere anytime. Speeds capped at 5 Mbps.
No hidden fees, stores, or annual contracts
Bring your own phone or purchase one through their mobile phone store.
Bring your old phone in and swap it for a new one through their cellphone exchange program. You will need to transfer your current mobile service over to Visible to take advantage of this deal.
The awesome Party Pay referral program to help you save money on your phone line FOREVER when you refer friends, family, and even strangers. Get your line for as low as $25 per month, for life!
Combine their Party Pay discount with a sign-up deal. See all their current deals here.
Cons of Visible
No international service beyond Mexico and Canada. We have Google Pixel phones, so when we travel internationally, we flip on our Google Fi and pay a prorated fee for data and calling. Another workaround if you do not have a Google Pixel phone is to buy a SIM card in the country you're visiting and use the data and calling temporarily.
How Do I Sign Up for Visible?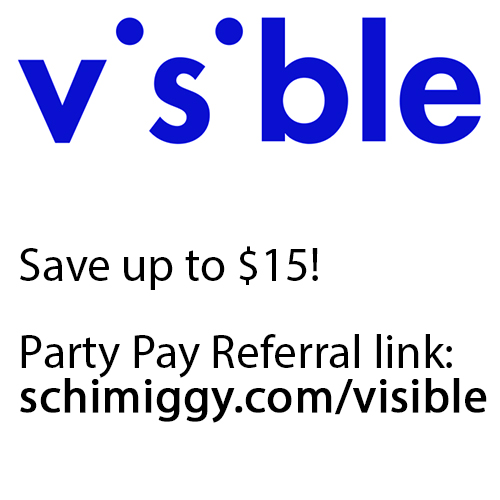 Visible makes it STUPID easy to sign-up. We ordered a SIM card and it arrived the next day via FedEx. I popped my SIM, downloaded the Visible App and followed instructions on how to activate and port my phone number.
Within MINUTES my number was ported and I was using Visible's awesome mobile service.
Sign up for Visible and get $10 to $15 off your service, making it only $30 or $25 if two additional people sign-up.
Click on the button below and then click on the blue button to join! The link should populate the discount.
If that does not happen, you can enter the code LAREX into the Party Pay field during check out.
And if our link does not work, feel free to add your own Party Pay referral link in the comments section of this post to help future Visible members save money!
Did you enjoy our Visible review? Please share it on Pinterest. Thank you!
---
Thank you for visiting today! If you found this encouraging or informative, please come hang out with me on Instagram, Youtube, Pinterest, Facebook or Twitter.
For more fitness fashion discounts and offers, please visit our Fitness Instructor Discounts + Brands Directory and Events and Sales Calendar pages.
This site uses affiliate links. Clicking on or purchasing via an affiliate link may result in commissions for us which help keep the content flowing and lights on at Schimiggy Reviews. You may read more about this in our privacy policy.

Alex Tran AKA Schimiggy is a fitness fashion, travel, justice, and food-obsessed raconteuse. She currently resides in Seattle and teaches yoga while writing her heart out. Schimiggy Reviews is a lifestyle blog where Alex shares her passions and interests with the world!