Reading Time:
5
minutes
About lululemon
Since 1998, lululemon has been outfitting women in comfy spandex and fashionable activewear. They've expanded their line to include men's, girls and now bodycare products!
lululemon began in Vancouver, British Columbia and was founded by Chip Wilson. To date, lululemon has reached a $3.3 billion USD revenue and this figure continues to grow. They've definitely made a name for themselves by spearheading the athleisure movement and influencing our style.
Related: How the name lululemon was Created
What is a lululemon Pop Up Store?
A lululemon Pop Up store is a way for lululemon to test the market in a particular city.
Successful stores will transform into permanent stores. The merchandise in Pop Up stores is the same as what you'll find online and in other physical lululemon stores.
It's a smart way for lululemon to test out the success of their brand before committing to building out a permanent store.
Here are some photos of the lululemon Pop Up store.
Do you notice any significant differences between the Pop Up and permanent stores?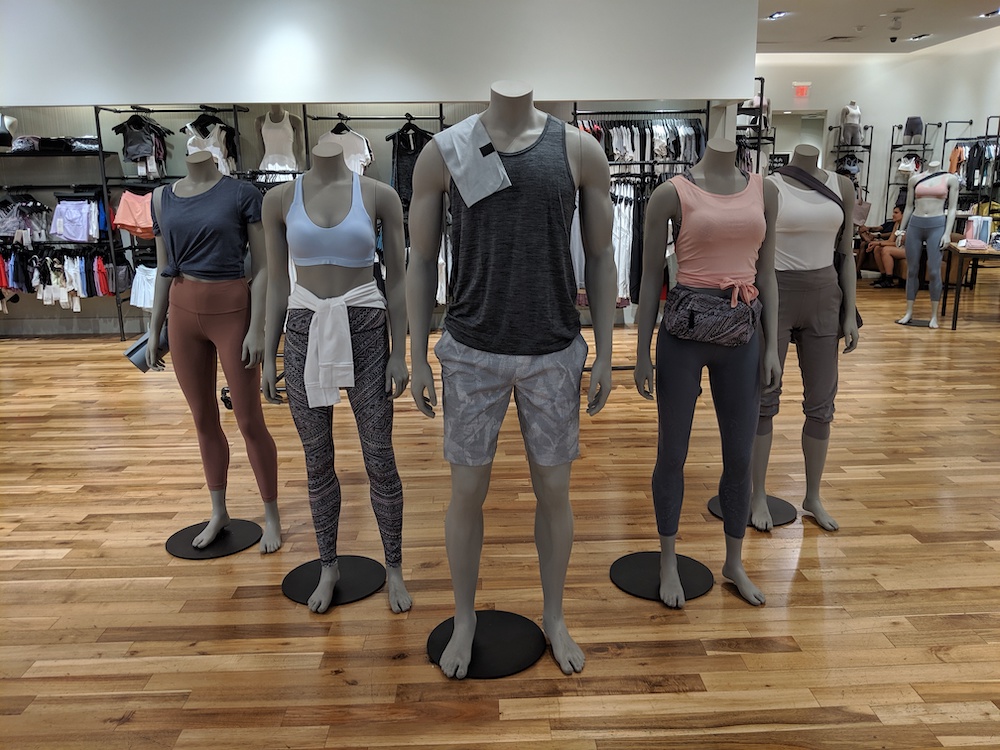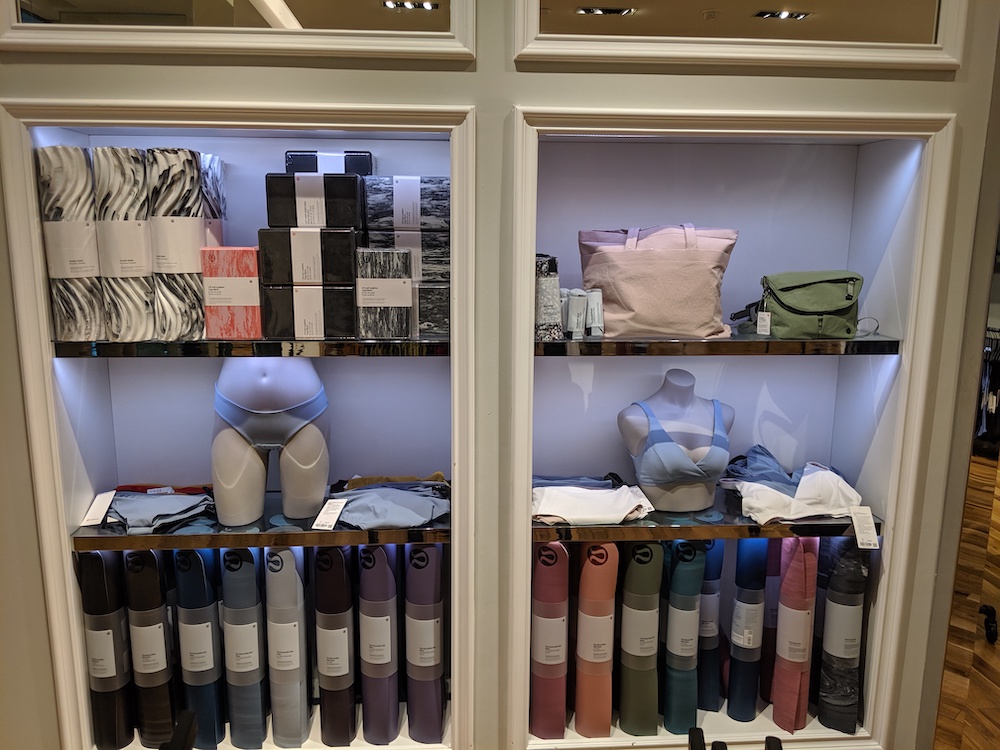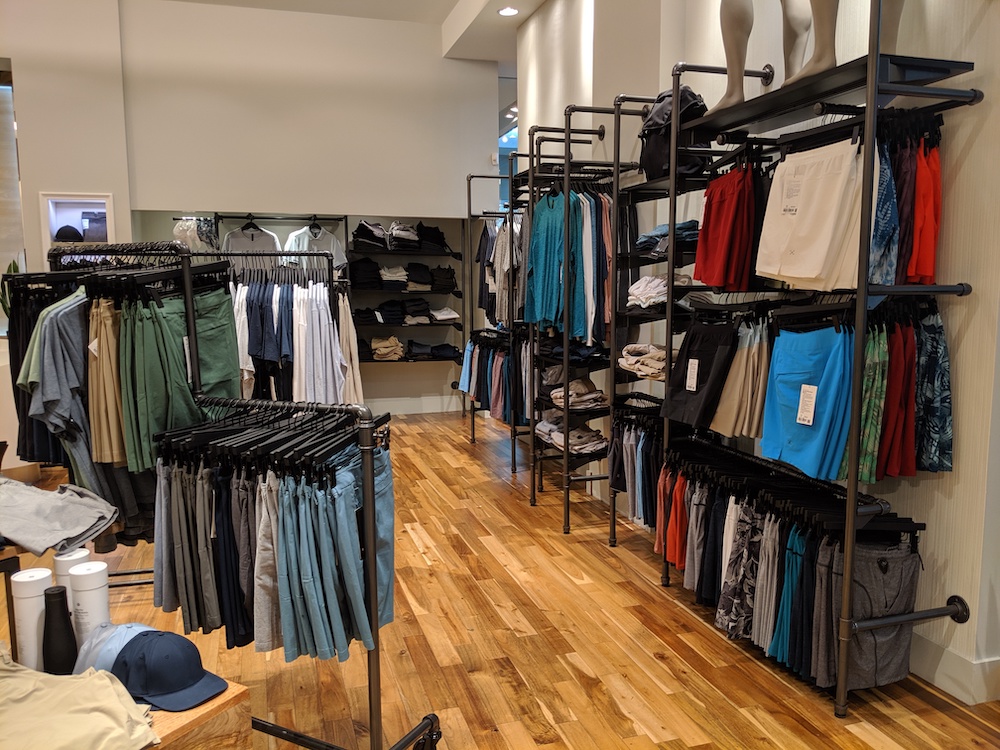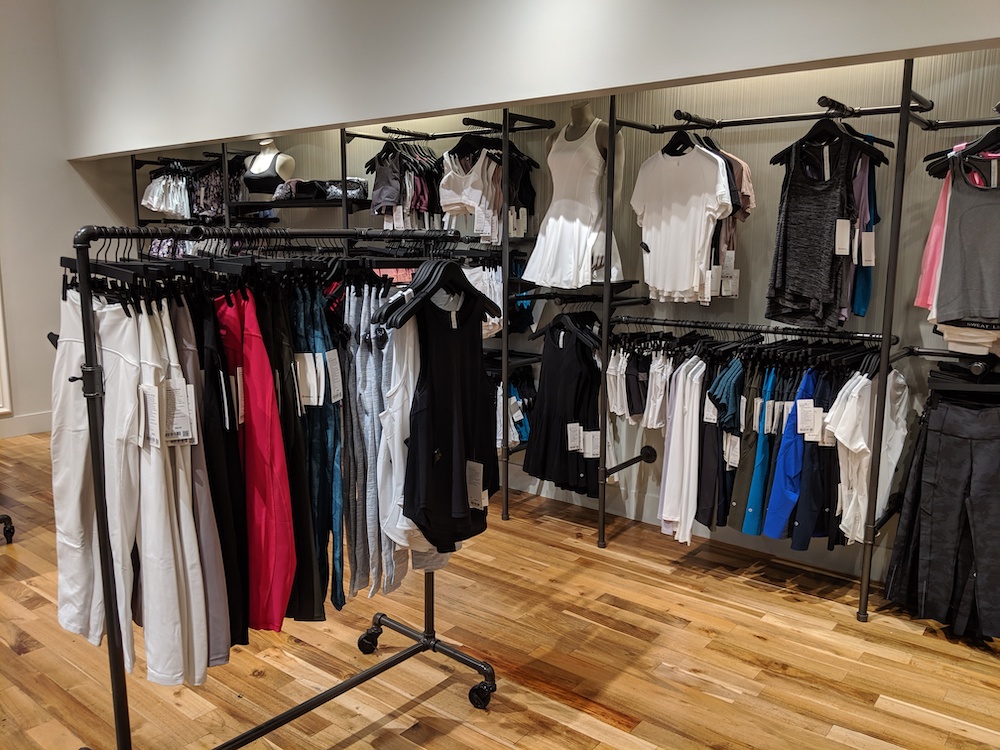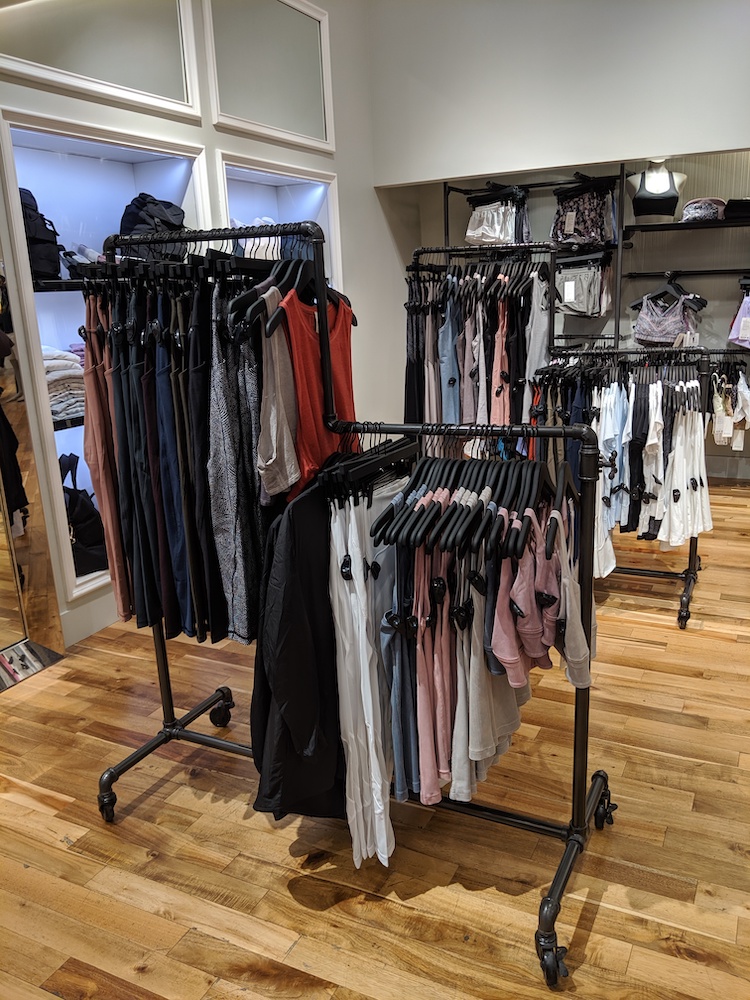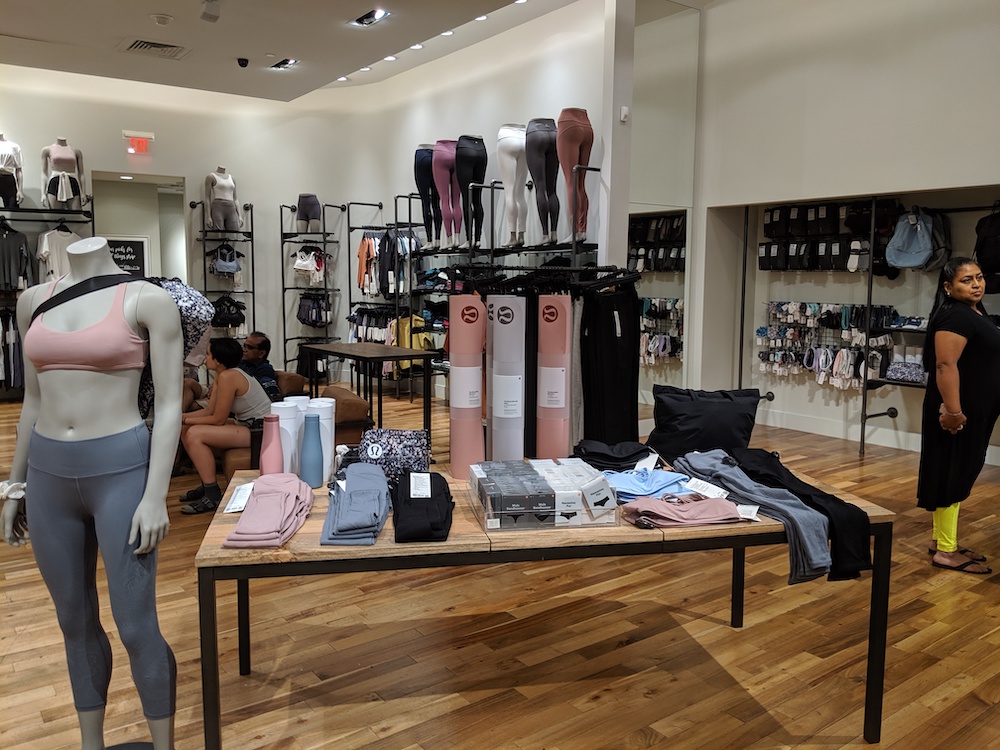 Fitting Room Try Ons
Yessss and now my favorite part. I actually ate three pounds of seafood before stumbling upon the lululemon Pop Up store in the Miracle Mile mall. Luckily, I won some lululemon spending money at the casinos over the weekend.
Here is what I tried on in the fitting room:
Below are my short reviews of the pieces I tried on.
I'm glad they had the Weave The Waves One Piece in-store. I snagged a size 6 and 8 to try on and decided to give the size 8 a go first. It ended up fitting perfectly!
The Esca™ material is resistant to chlorine, salt and apparently abrasion. The swimsuit is VERY COMPRESSIVE. The material feels very tight-knit and has a matte look. It reminds me of SPANX bodysuits.
I also loved the cheeky derriere and the strappy back.
I ended up leaving with this suit! Yeow!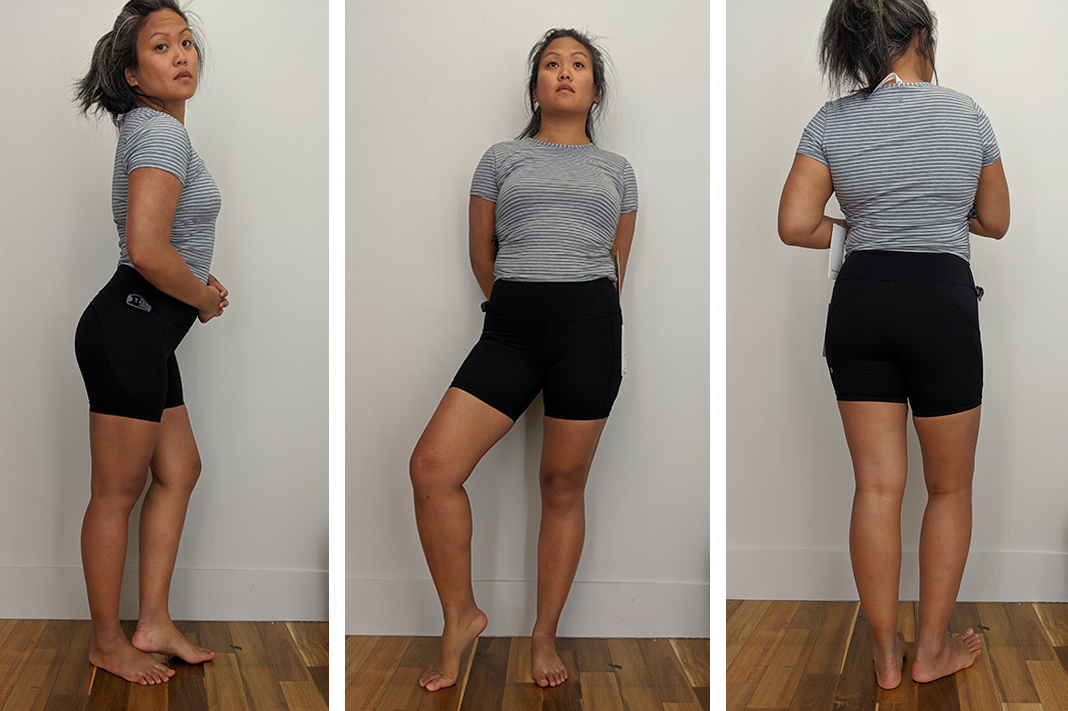 I had high hopes for the All It Takes Short Sleeve shirt. The Pima Cotton material is soft and buttery. The look just didn't impress me enough to take home.
It's a wait for WMTM item for me.
I ended up sending these back to the rack.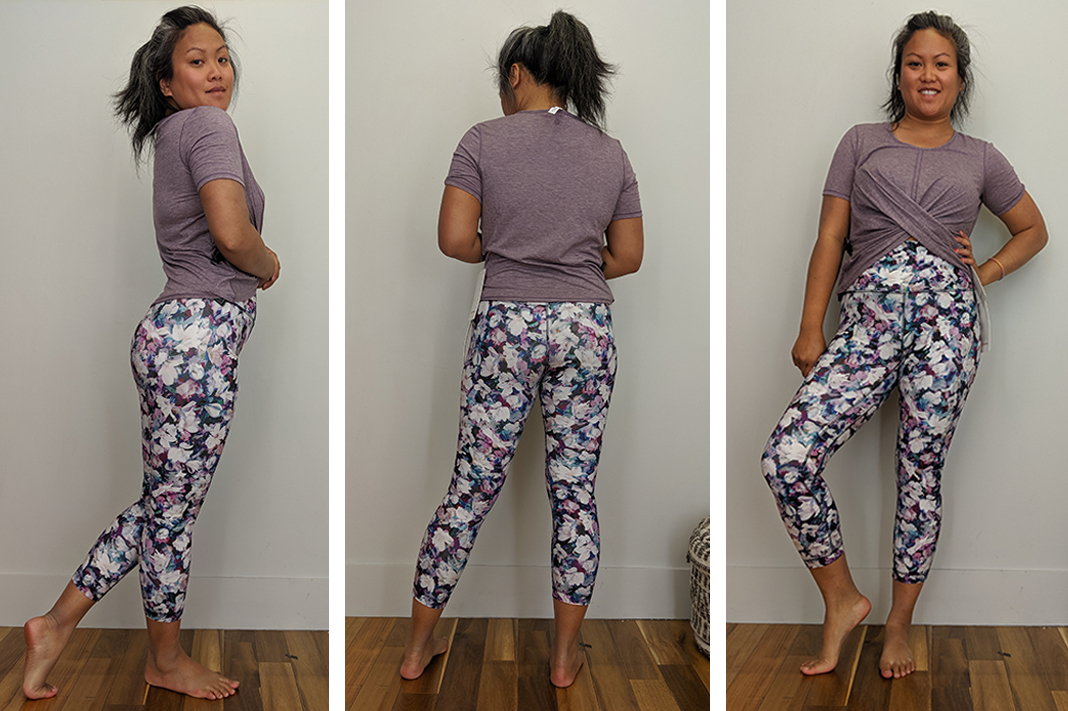 The Do the Daily Short Sleeve reminded me of lululemon's Crescent Tee but less cropped. The color is awesome. However, the length of the front of the top seemed disproportionate to the long back.
I paired it with the lululemon Align crops in Utopia Multi (which are see-through btw–see below).
I ended up sending both back to the rack.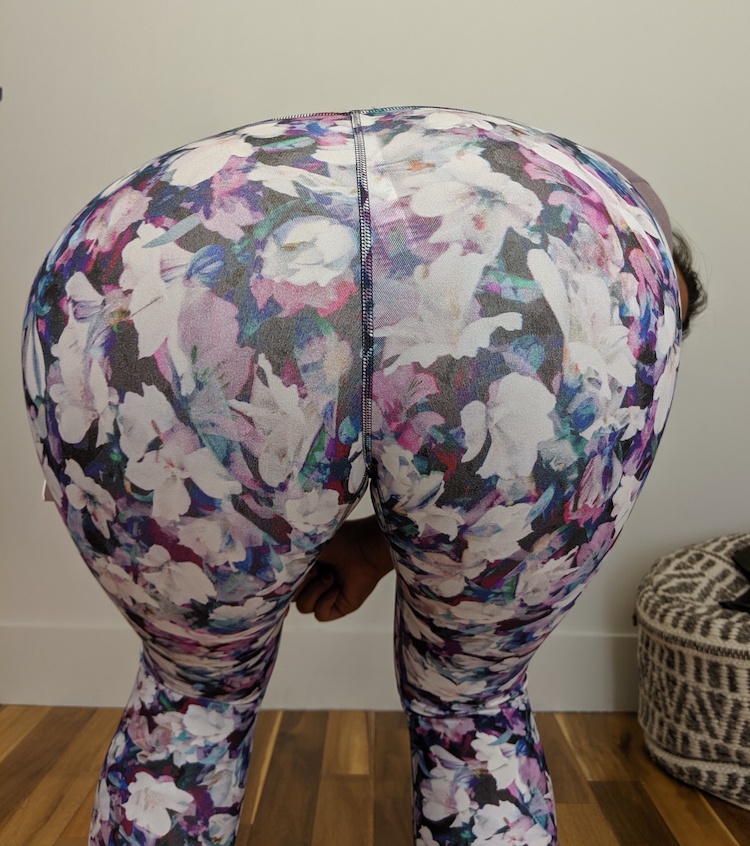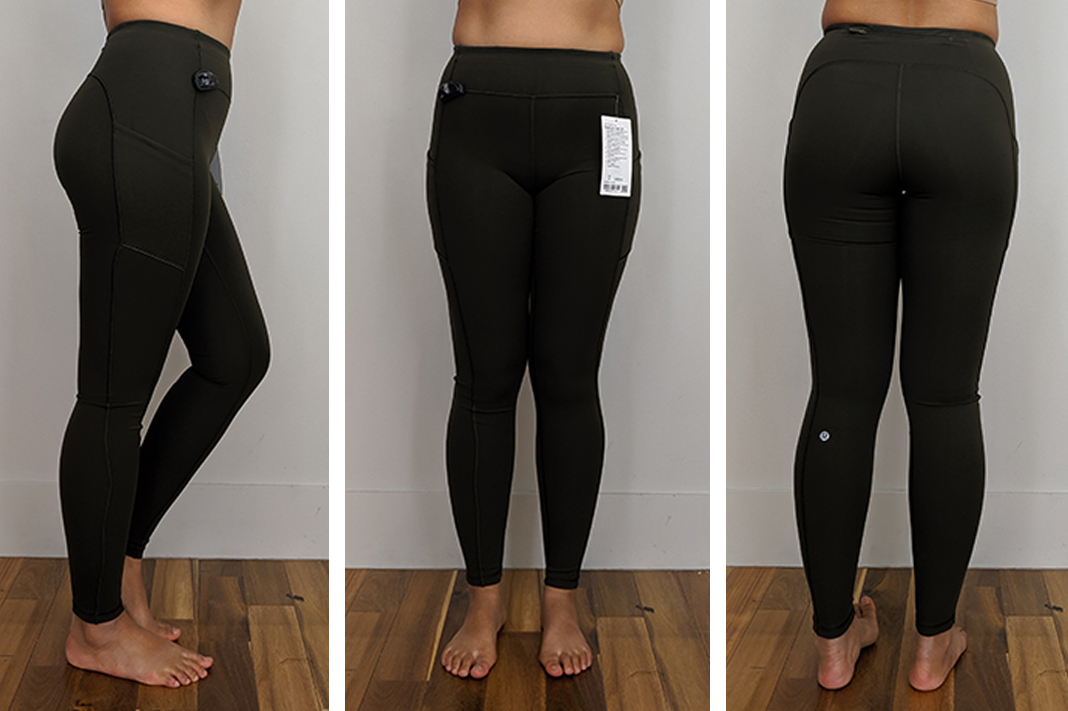 The Speed Up Tight 28″ is constructed with full-on luxtreme. The style reminds me of the In Movement tights. The tights are VERY compressive and were 100% opaque (not see-through).
I tried on my true size (6) in the dressing room and knew I would need to size up. Also…I experienced some major camel toe in this particular style.
I ended up sending this back to the rack.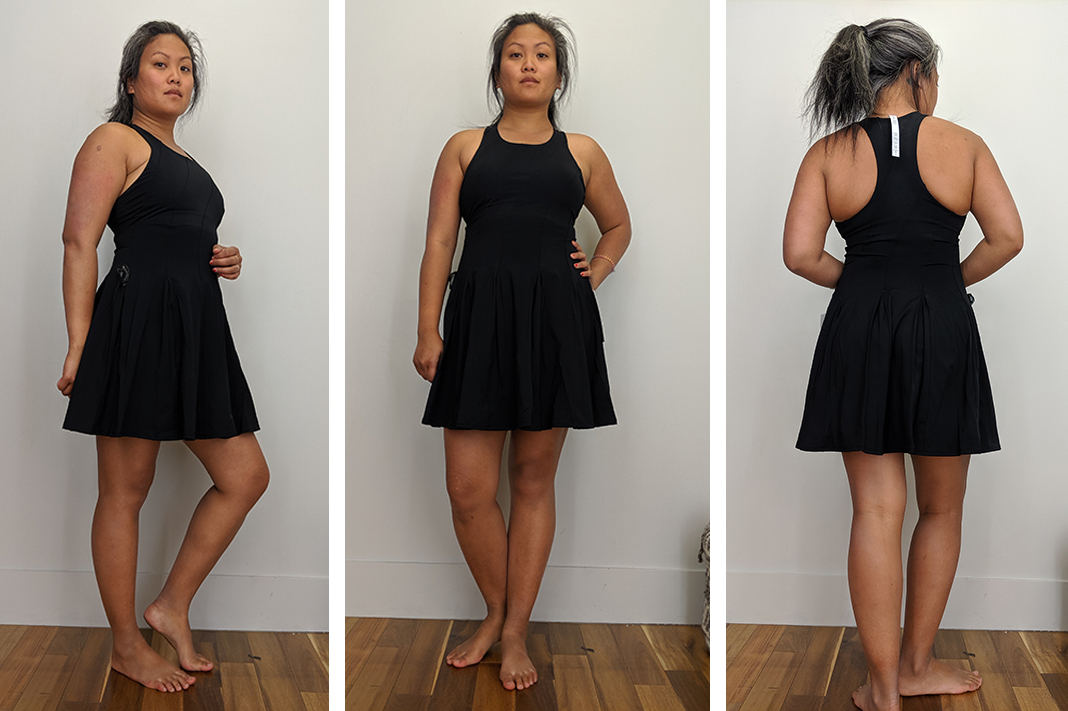 The Court Crush Tennis Dress pleats caught my eye from across the room. I tried it on in a size 8 (one size up) and it actually felt comfortable. I don't play tennis so I would probably wear this hiking or to brunch.
However, the material is very spandex-y and compressive so I know I would not wear this out casually if I took it home.
I ended up sending this back to the rack.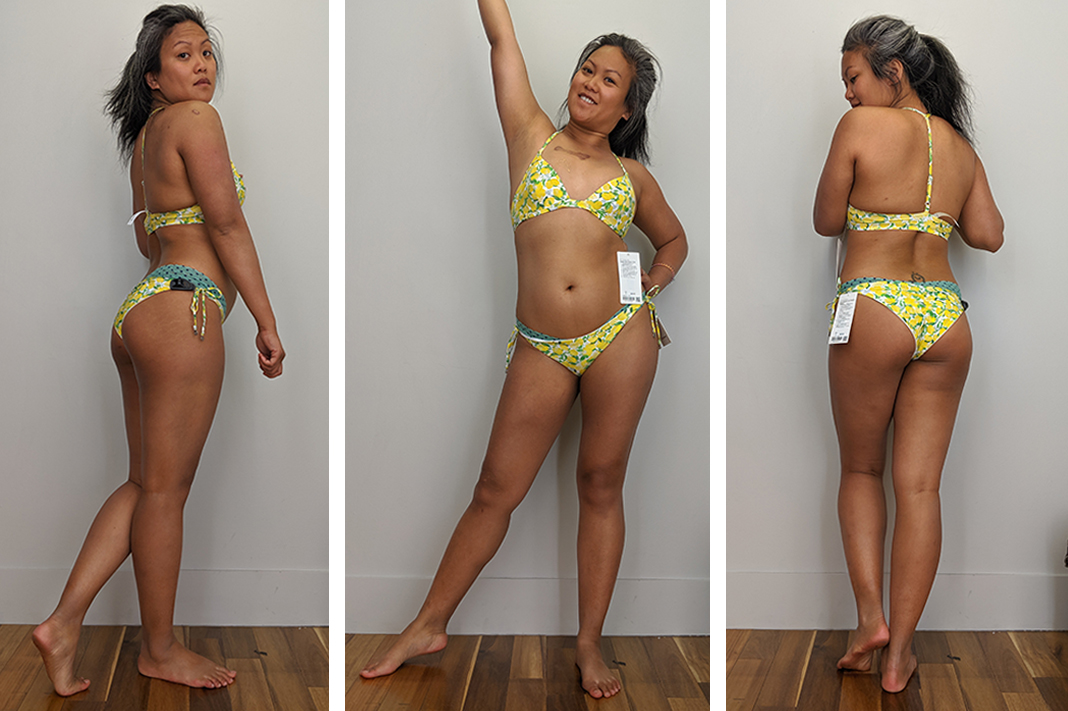 I also tried the lululemons bikini set. I opted for a size 6 top because they were out of size 8. The bottoms are a size 8. The material is very compressive and gave very little stretch to the top. The t-strap in the back is adjustable and the top has molded cups which gave my chest a nice lift!
I liked the suit, but not enough to take it home.
I ended up sending these back to the rack.
If you like this suit, I recommend sizing up. Head over here to buy the Deep Sea Swim Top and Sun Soaker Cheeky Bottom Low Rise.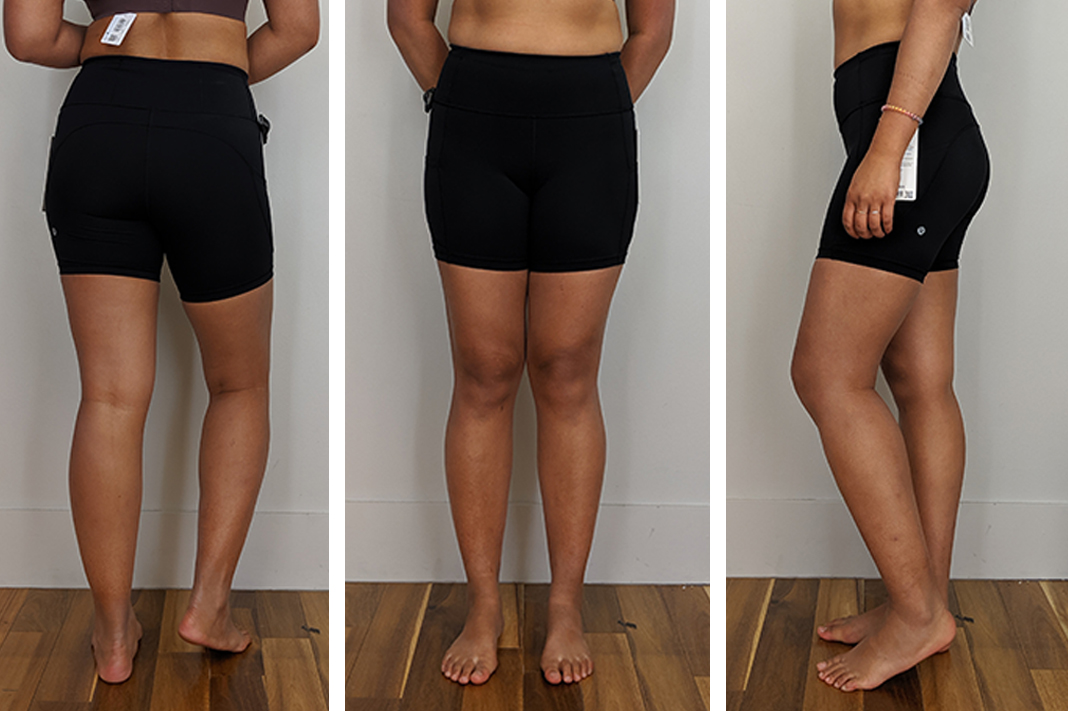 My last try on was the shorts version of my favorite lululemon pant, Fast and Free Shorts. I sized up (as I usually do in shorts) and the pants fit very compressively. I was almost convinced they were not Nulux due to tight they fit. Again, it might have been my bloatedness.
I fell in love with the side pockets and the 6″ length of the shorts. They'll be great for working out in as well as wearing under dresses.
I ended up taking these beauts home!
Final Thoughts
Pop Up shops are fun. Who am I kidding? All lululemon shops are fun when you're a fangirl.
In all honesty, Pop Up stores carry a limited selection of lululemon items and it's fun to shop to see what was worthy enough to include in the store. The permanent lululemon store at Fashion Mall has three times the merchandise, but we'll save that visit for another day.
---
Thank you for visiting today! If you found this encouraging or informative, please connect with us on Instagram, Youtube, Pinterest, Facebook or Twitter. We'd love to meet you!
Sign-up for our monthly newsletter for updates and more. We promise we won't spam you! Feel free to unsubscribe anytime.
For more fitness fashion discounts and offers, please visit our Fitness Instructor Discounts + Brands Directory or favorite brands coupon codes list.
If you're a brand and want to submit a product for us to review, please use this form to get in touch.
This site uses affiliate links. Clicking on or purchasing via an affiliate link may result in commissions for us which help keep the content flowing and lights on at Schimiggy Reviews. You may read more about this in our privacy policy.