Reading Time:
7
minutes

Today I am super excited to tell y'all about YogaClub!
YogaClub is a monthly subscription service for athletic wear. Each month, you receive a box that offers leggings, tanks, bras and more for a fraction of the retail value. The savings add up to 60% off the MSRP. The items are high quality and brand name items.
The boxes range from a variety of costs, making it affordable for everyone. Choose from a $45, $69 or $79 subscription each month. For less than the price of ONE pair of yoga pants, you can get an entire outfit from high-end brands without depleting your bank account.
Here is just an example of brands offered by Yoga Club:


How It Works
After you sign-up for Yoga Club, head to your "My Account" section and take a quick style quiz. The quiz will allow Yoga Club's stylists to curate the best box to fit your lifestyle and activewear needs. The button should look like the one below.

After you complete the quiz, the process to get your first box is simple.

Select the duration of your membership. It can be monthly or every 3 months.
Take the style quiz. I love that they ask about in between sizing. I am an in-between-er and this is really helpful and settling to the mind that they're tailoring the box exactly to my specs.
Select one of the three pricing options

(The Mantra ($49)

, The Karma ($69) or The Guru ($79) – see chart below).
Complete subscription payment through their easy checkout system.
Wait for YogaClub's stylist to get you exactly what you need.
Your YogaClub box is delivered right to your door within a matter of days.
UPDATE: The YogaClub box only offers the Guru and Karma options on a monthly, every two months or quarterly basis now.

YogaClub Reveal and Review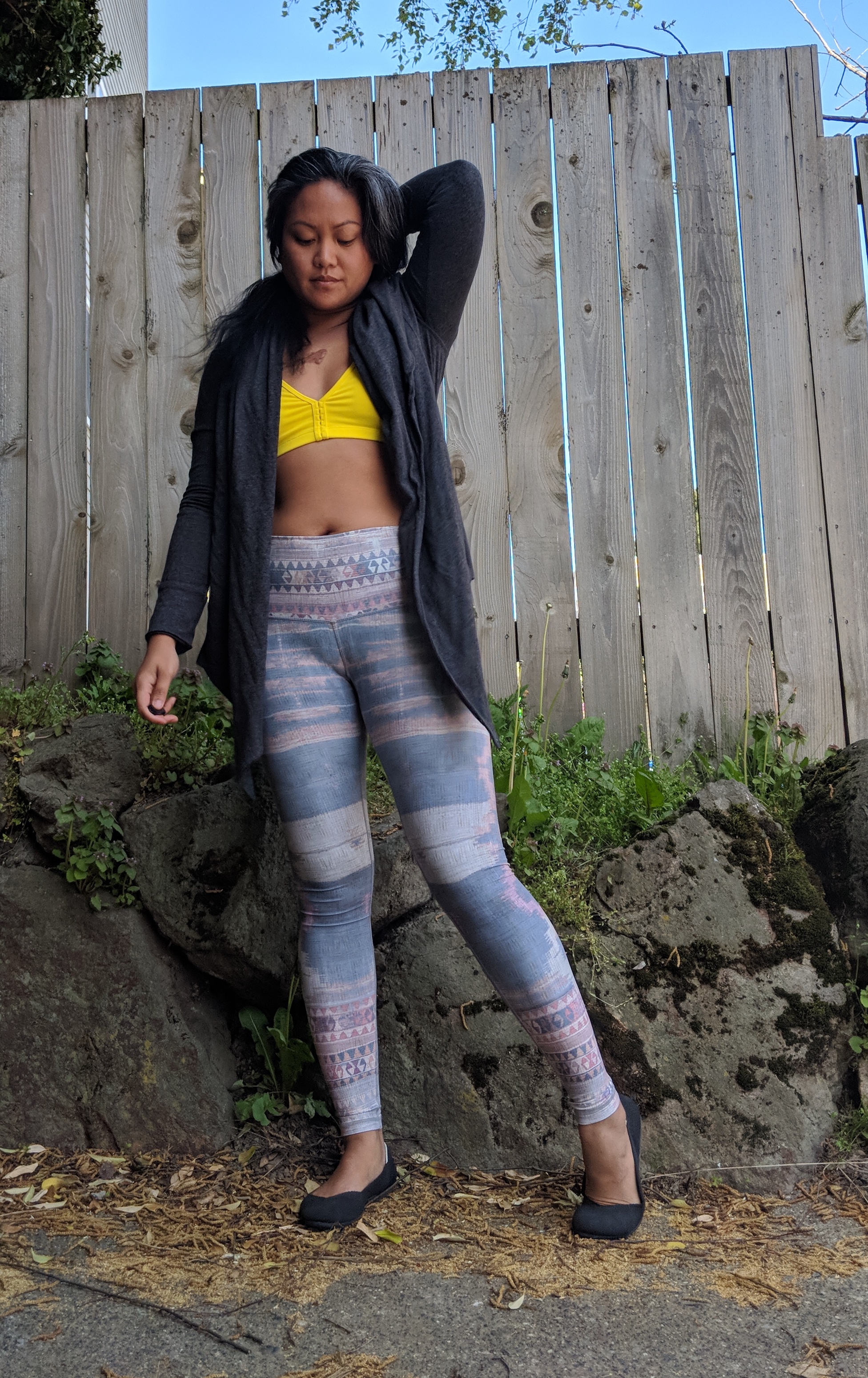 I am totally excited about this mystery yoga box subscription! I am very picky about my brands, so giving YogaClub the reigns to decide what I'll be wearing to my next yoga class is super exciting and scary at the same time! All the thoughts that raced in my mind were, "What if I hate the items?" or "What if they don't fit?" Yeah, giving up control brings up all sorts of concerns, but sometimes you just gotta let go and trust the experts.
I ordered a YogaClub GURU box and received it within 3 days. Along the way, I received notifications via email regarding when my box was packaged, then shipped and delivered. I was able to track the status of my package every step of the way. The outfit arrived in a cute pink box. I was so excited to open it and try on the pieces!
Here's what I received in my GURU box:
Teeki Mermaid Leggings ($76) -> swapped for Niyama Sol's Kalahari Barefoot Leggings ($88)
Sadhana Marce Bra in Yellow ($44)
Colosseum Caroline Cardigan in Heather Charcoal ($56)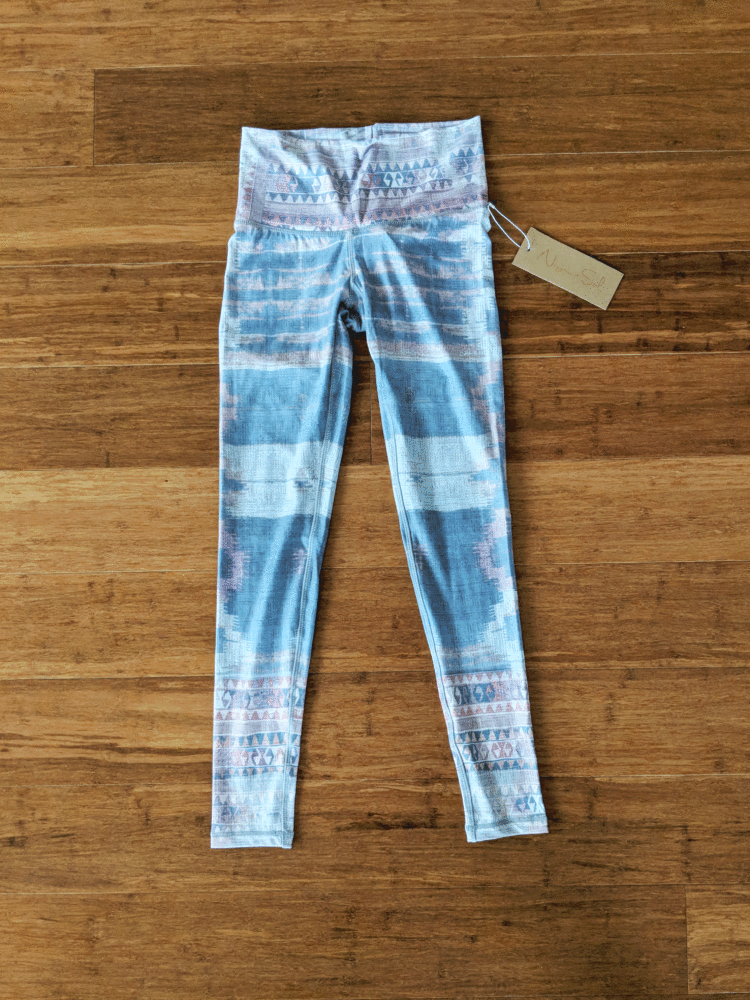 Trough the YogaClub box, the three items altogether cost as much as one pair of leggings! If I had purchased the items separately I would have spent $176 + tax + shipping costs. The value received from the subscription was definitely great and more than 50% off the original MSRP.
I was initially not excited about the pieces but after trying them on, I noticed that they went really well together. The YogaClub Stylists had definitely done their job right! I had second thoughts about the Teeki mermaid leggings and personally know I would not wear them often due to fabric slippage during wear. I emailed their customer service and they responded within an hour to discuss options and their Love Guarantee program.
We started the process to exchange the Teeki leggings for something I would love. The customer service agent sent me my options for bottoms and I was able to replace them with Niyama Sol's Kalahari Barefoot leggings (check out my Niyama Sol review here). I shipped the Teeki's back using a prepaid shipping label. The process was quick and painless. I received my new leggings within two days. At this moment I was absolutely satisfied with YogaClub! If I had decided to keep the Teeki leggings, they would have only charged me $20 to keep the additional pair!
Related: Niyama Sol Review: Traveler Endless Leggings
The thing that surprised me most about the box was that I fell in love with the bra and cardigan and wear those more often than the Niyama Sol leggings. I love the bra style and details. The strappy back and eyelet cutouts in front were highlights for me. The Colosseum cardigan is so darn comfy and practical. I wear it underneath puffy jackets for an added layer of warmth. I've been wearing it for a week straight since I popped the tags.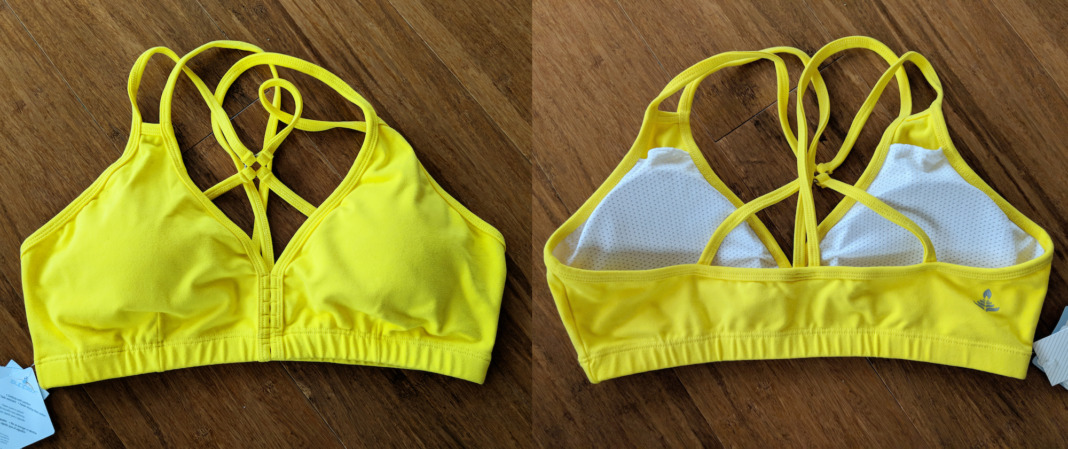 I loved that I was able to get an outfit I know I would definitely wear. Before you sign-up for a YogaClub box, here are few things you should know about their subscription program:
YogaClub Pros
Every box purchased gives a child in a need a FREE YOGA CLASS!
Merchandise is up to 60% off the original MSRP. You're receiving a huge discount on high-quality activewear.
Their Love Guarantee offers a 100% risk-free experience through the following options:

Letting you pause or cancel your membership

anytime!

No hassle returns or exchanges on products you do not love.

Return/Exchange within 7 days if you're not satisfied! You will have to pay return shipping. This fee can be waived if you use 1,000 points to buy a return label.
Join their loyalty program and complete activities and make purchases to earn points towards future YogaClub savings. Discount is up to 25% off of future purchases.
YogaClub Cons
You can't choose your own products. Every box is a surprise! You may or may not get items that you like.
The brands are limited. There are 100s of activewear brands in the world but YogaClub only has partnerships with a limited few, which also limits the products they can offer subscribers.
To exchange clothing, you will have to buy a return label for $6.95. If you make enough referrals, you can use 1,000 points to redeem FREE return shipping.
Should I Join YogaClub?
You should definitely join YogaClub! If you don't know where and how to begin buying activewear, YogaClub will introduce you to great high-quality brands at a fraction of the cost. It's definitely worth the investment. Their Guru box is only $79 and comes with three items, or a complete workout outfit. You could easily pay more if you bought the items separately.
I never would have bought these three pieces, but I am glad I got to try them out through the subscription service. The bra and duster are very comfortable and are items I wear all the time. I am still on the fence about the Kalahari leggings but they are slowly starting to grow on me. The leggings remind me of Niyama Sol's traveler leggings with lighter colors.
The pros definitely outweigh the cons. If you get something you aren't crazy about, definitely take advantage of their Love Guarantee program!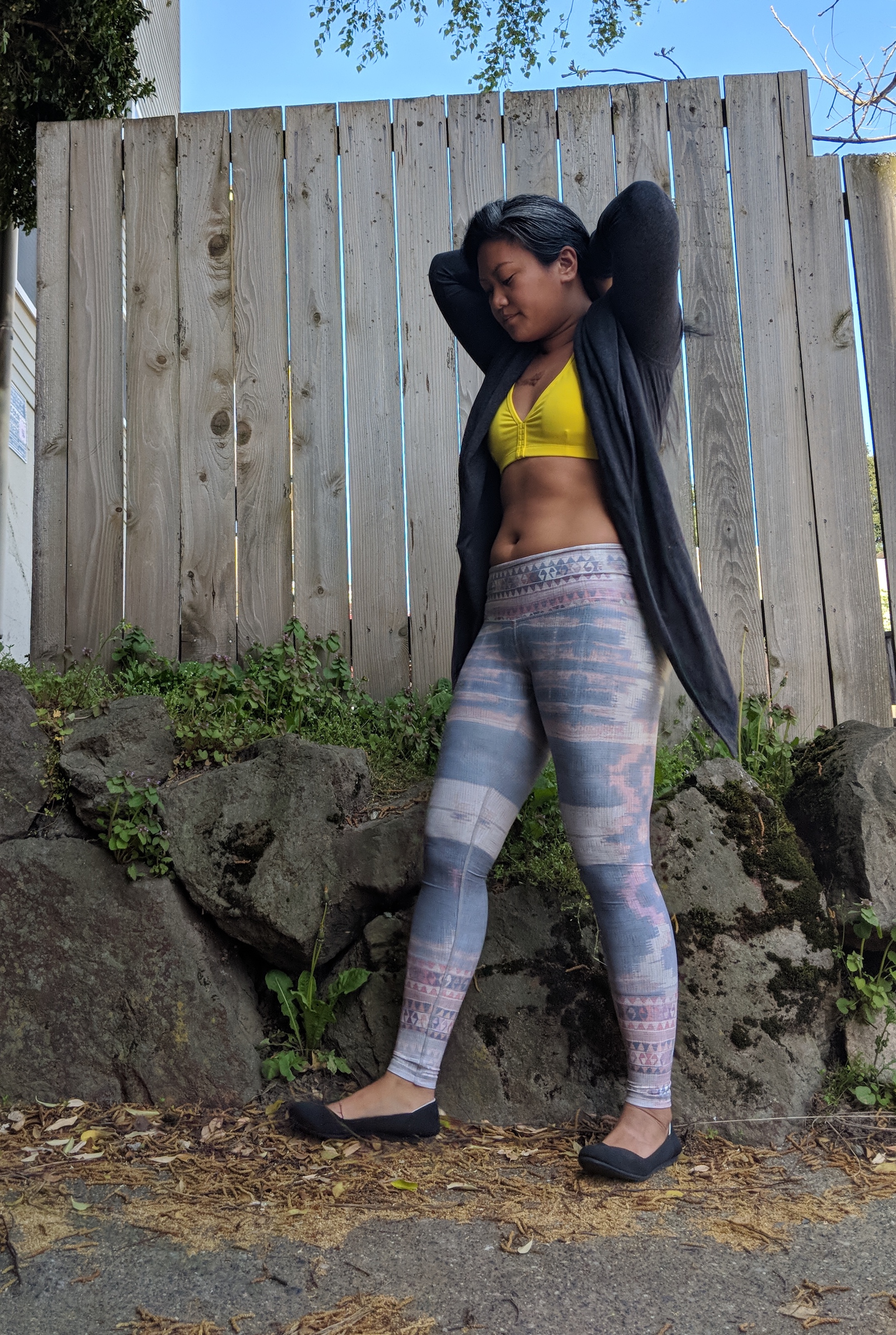 YogaClub Discount Codes
YogaClub has GENEROUSLY offered Schimiggy Reviews readers a $10 off discount codes toward your first box! Your first box to be reduced to $69.
Use this link to get $10 off your first YogaClub box. The discount will be applied after you take the quiz and add a YogaClub box to your cart.
And finally, if all the codes are gone, you can still use SCHIMIGGY for 20% off your first YogaClub box.
Give YogaClub and try and let me know what you think. I hope you love it!
UPDATED:
9/5/2018 – YogaClub offers ONLY the Guru 3-piece box now and returns/exchanges can be made in your account upon login.
2/9/2019 – The $50 off YogaClub coupon codes are no longer valid.
**This YogaClub box was provided to me to review. I was not compensated for this review and all opinions are honest and purely my own!
If you enjoyed this article, you may like these too:
---
Thank you for visiting today! If you found this encouraging or informative, please come hang out with me on Instagram, Youtube, Pinterest, Facebook or Twitter.
For more fitness fashion discounts and offers, please visit our Fitness Instructor Discounts + Brands Directory and Events and Sales Calendar pages.
This site uses affiliate links. Clicking on or purchasing via an affiliate link may result in commissions for us which help keep the content flowing and lights on at Schimiggy Reviews. You may read more about this in our privacy policy.

Alex Tran AKA Schimiggy is a fitness fashion, travel, justice, and food-obsessed raconteuse. She currently resides in Seattle and teaches yoga while writing her heart out. Schimiggy Reviews is a lifestyle blog where Alex shares her passions and interests with the world!