Reading Time:
6
minutes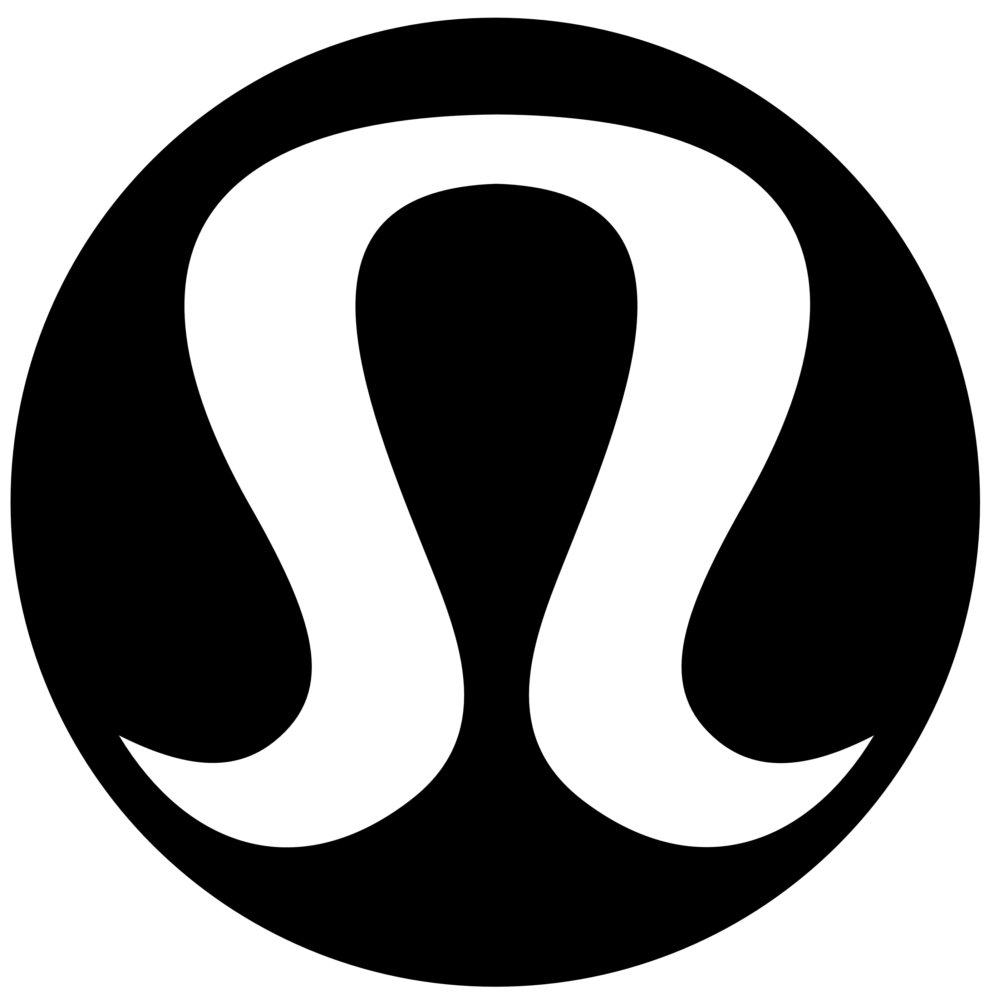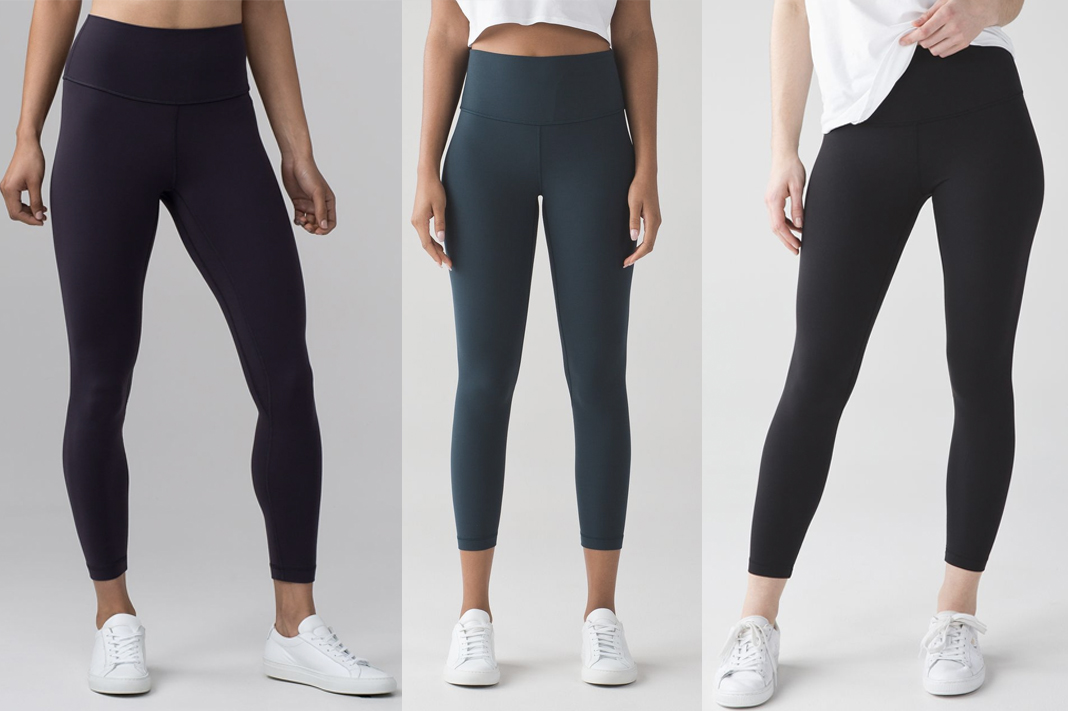 About lululemon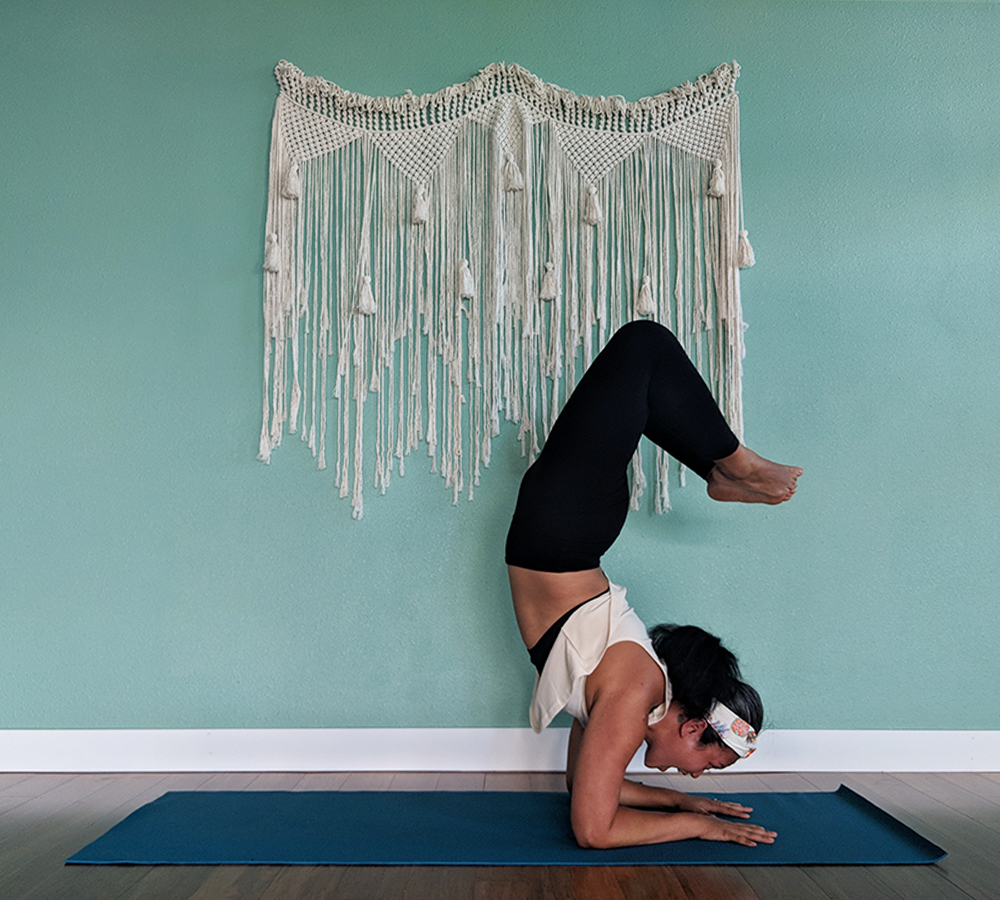 lululemon is a popular men, women's and teens activewear brand. lululemon was created in 1998 by Chip Wilson and has been outfitting women in comfortable fabrics and silhouettes for over two decades.
The company is based out Vancouver, Canada and has a worldwide presence with over 400 stores.
lululemon has become a household name and has somewhat developed their own cult following.
The brand has been associated with overpriced pants, technical fabrics, and leadings in activewear trends.
In this post, we'll explore their most popular leggings, the Align pants and see if it's worth all the hype.
lululemon Review: Align Leggings
In this review, we will check out the Align II leggings in black. This pant is very popular and has since been offered in 50+ colorways. I have only purchased and regularly worn three Align pants.
You might think "that's all the leggings one person would need," but there are other issues to be discussed in this post. Otherwise, I would have purchased more Align leggings.
Update: The Align I pants differ from Align II in that there is an extra seam on the waistband of the Align I pants. The silhouette looks exactly the same between the two versions.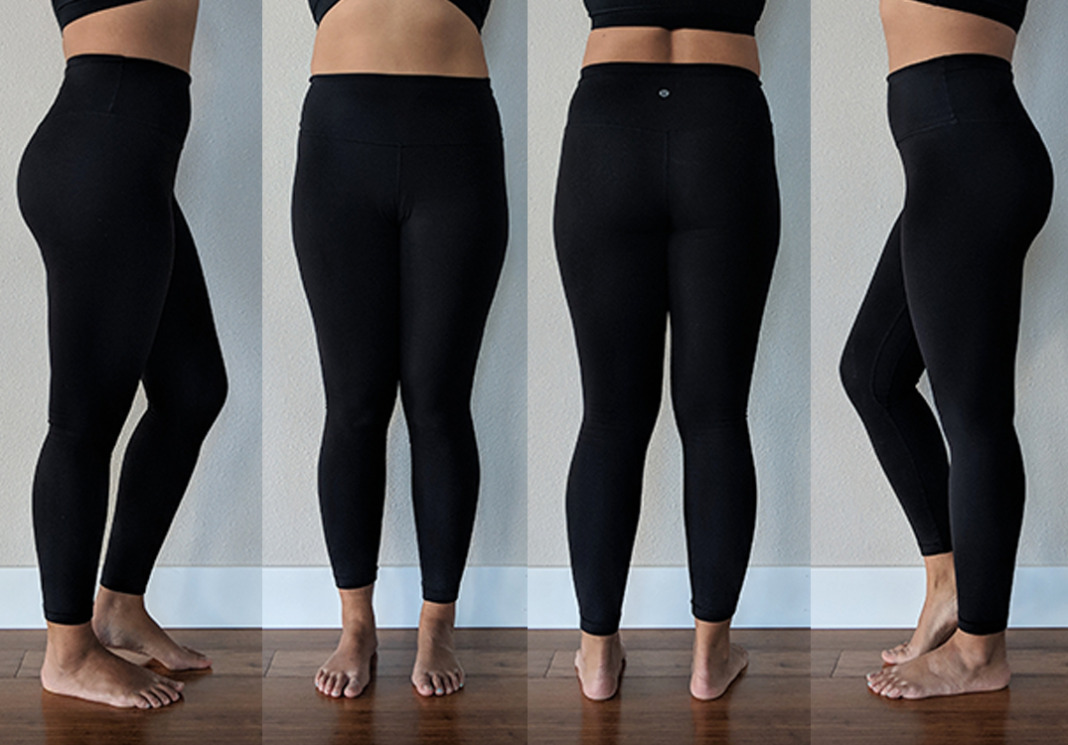 #1 Size: lululemon runs true to size (TTS). I wear a size 6 in lululemon, which is equivalent to a size small (US). It's highly recommended to refer to their size chart and go for your measured size. If you're in between sizes, I recommend sizing down.
The Nulu fabric retains its shape pretty well and won't stretch out.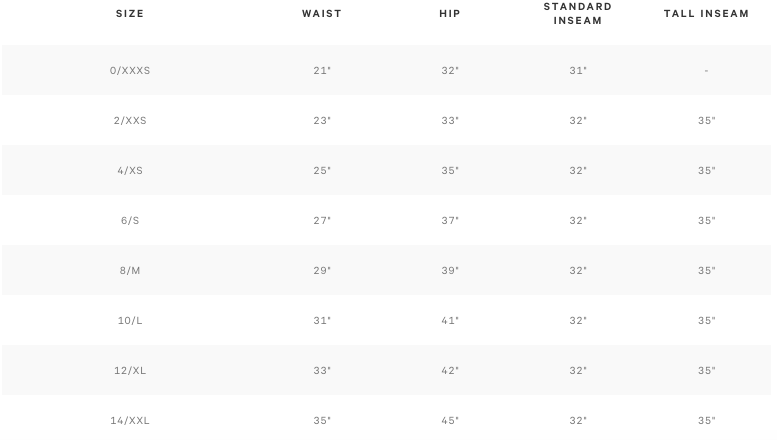 #2 Style: The Align pant is categorized as a midi pant and has an almost identical fit as lululemon's High Times pant.
Update: In August 2019, lululemon created a special edition Align legging with petal hem detail. This is the first time they've ever changed the hem and added an outseam to the Align pant.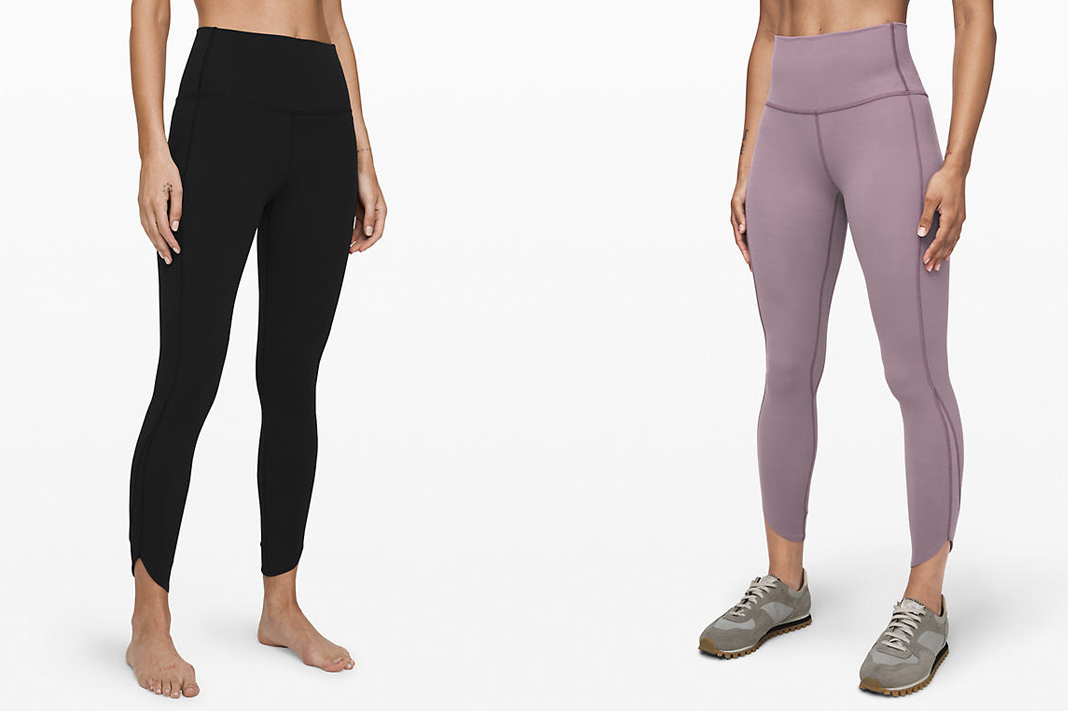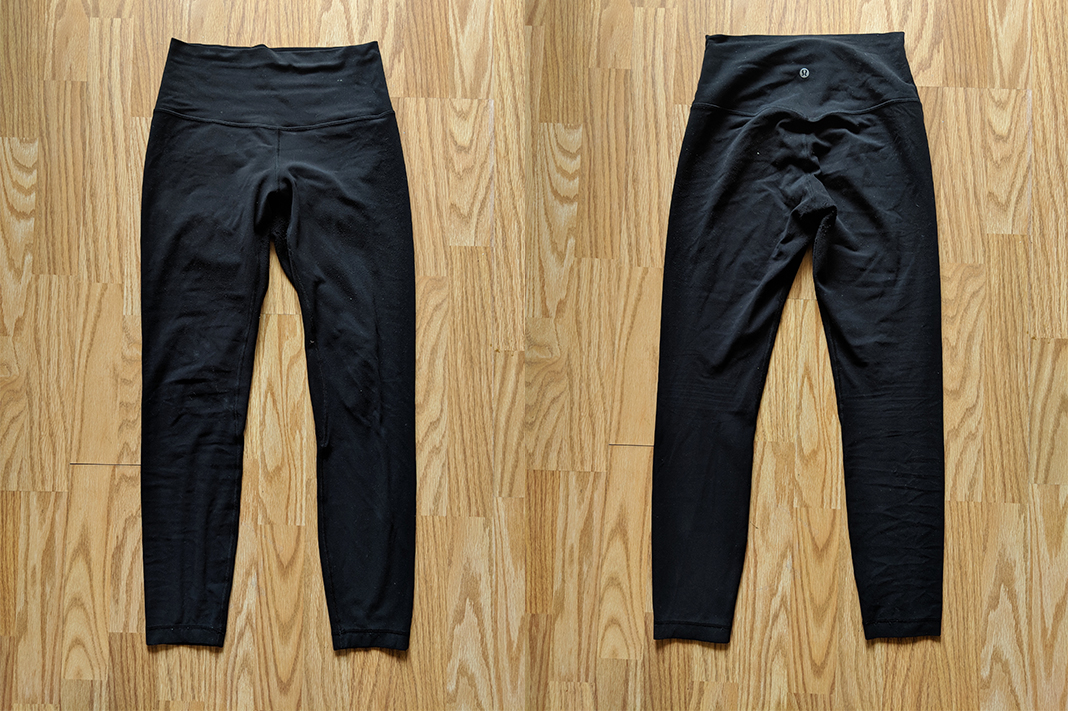 #3 Inseam: Align inseams are 25″ and land 1.5″ above my ankle. I am 5'5″ for reference. Initially, the pants were released in a 25″ inseam. Now the Aligns are offered in a 28″ (full length) and 20″ crop inseams.
#4 Rise: The leggings have a high rise fit.
#5 Waistband: The Align pants come with a tall waistband measuring 5." It covers my waistline and muffin top well. It also fits flat against my waist. The back waistband is sewn in a v-shape and looks very attractive.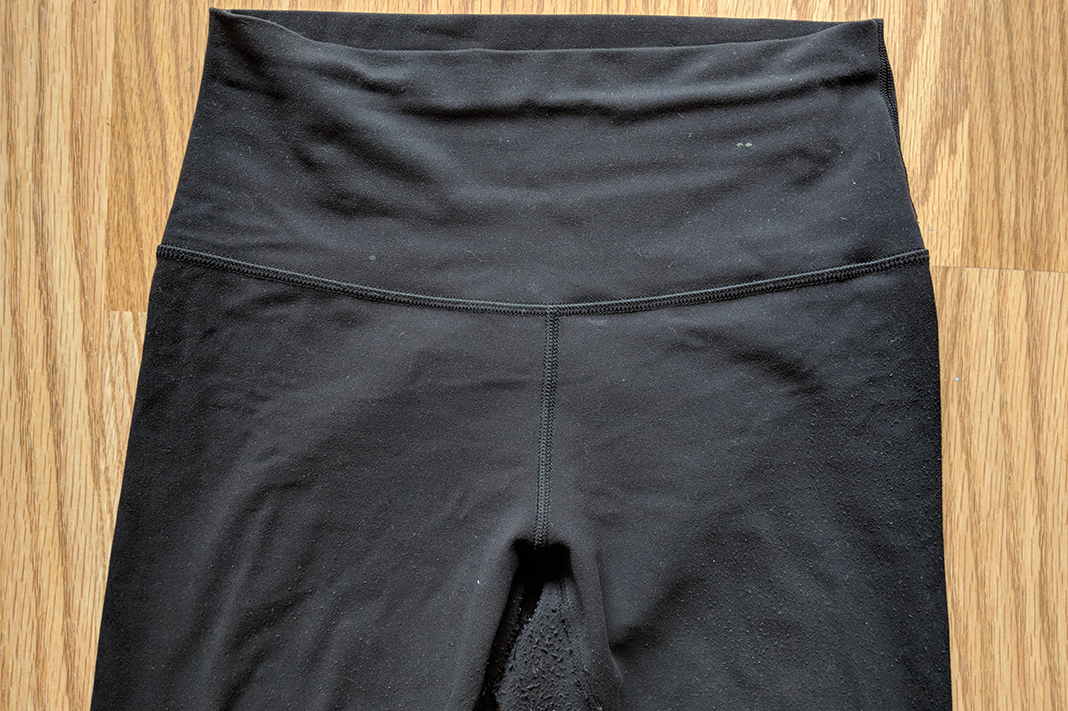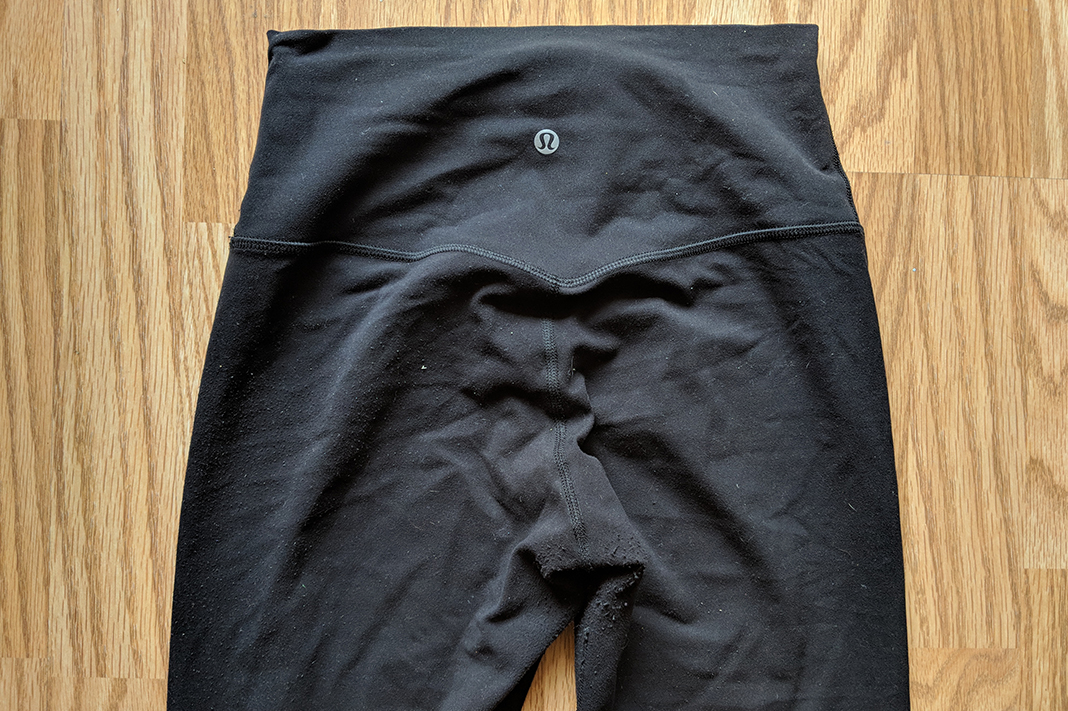 #6 Fabric
#7 When to Wear: I wear my Align pants with everything and anywhere. I wear them to yoga while doing chores and walking my dog. They're a great everyday black legging.
#8 Cost: Align leggings are $98 a pant. The longer length and neutral colors rarely go on sale. You may find Align crop pants at most lululemon outlets for around $49-69.
#9 Gusset: H-shaped, single layered gusset provides maximum movement. The fabric is 100% opaque and provides full coverage when in squatting or folded positions. The gusset is where I experienced the most pilling.
Look below to see how badly it pilled from one year of wear. Pilling happened both inside and outside of the leggings.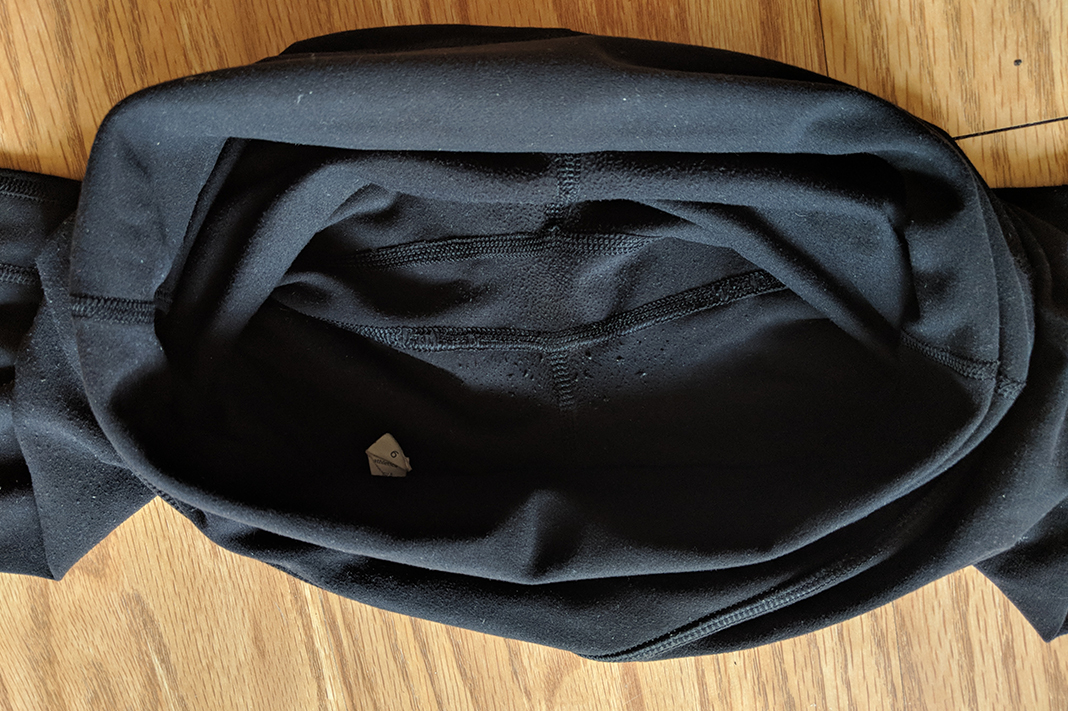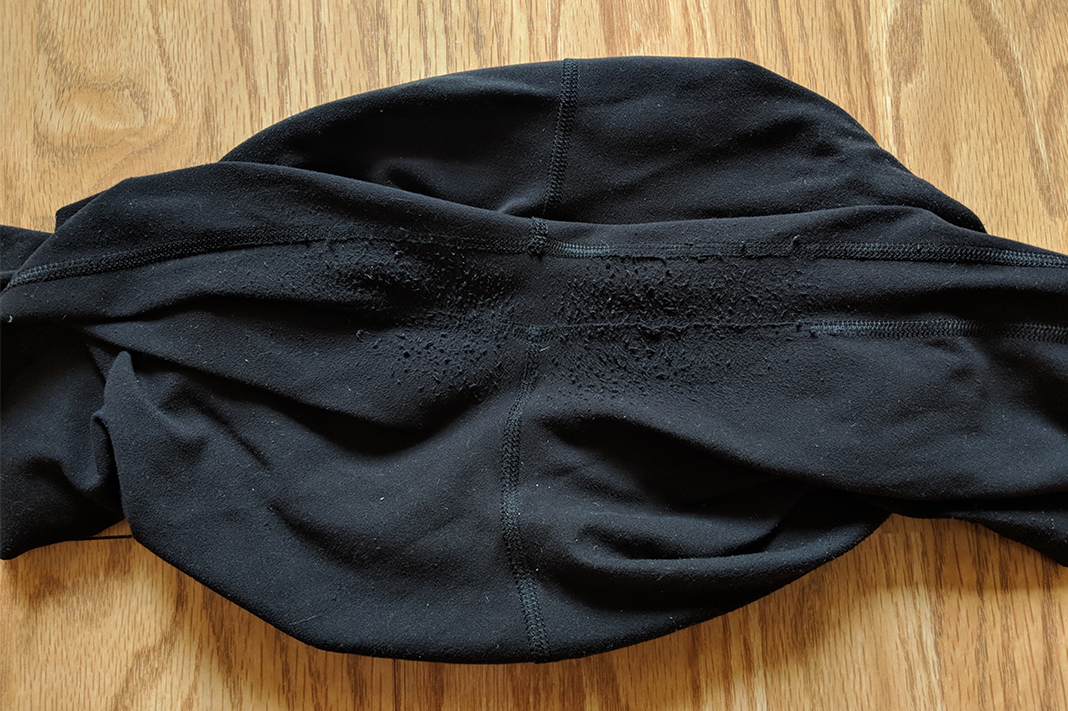 #10 Stitch Seam: The Align pants are constructed with flat fell seams for a chafe-free, body-forming fit.
#11 UPF Protection: Not Disclosed
#12 Made in Vietnam. Designed in Vancouver.
#13 Care Instructions: Machine wash cold and hang to dry on a foldable drying rack such as this one. The pants are easy to care for in the wash. However, the amount of pilling is irreconcilable even if I could use a fabric shaver to remove it.
Should I Buy Align Pants?
Initially, I thought these pants were the bomb. I wore them everywhere because they were comfortable, looked great and performed when I needed it to. The lightweight, naked feel fabric prevented slippage and the color was opaque and slimming.
After 5 wears I started to notice pilling in between my thighs and at the front and back sides of my Aligns. The appeal immediately wore off and I have not purchased another Align pant since then.
As much as I want to love these pants, I, unfortunately, have to say I do not recommend them due to the significant amounts of pilling.
If lululemon were to resolve the pilling issue, the Aligns would be the dream pant! If you want a better alternative, I recommend getting the lululemon High Times (thicker Luon fabric, therefore harder to pill) or Beyond Yoga's space dye pants. It's not worth $98 to buy a pant that will pill to no end.
I wrote a post on alternatives to lululemon Align leggings that you might want to check out. Right now I am obsessed with Athleta's Elation tight, which is very similar to the Align pant!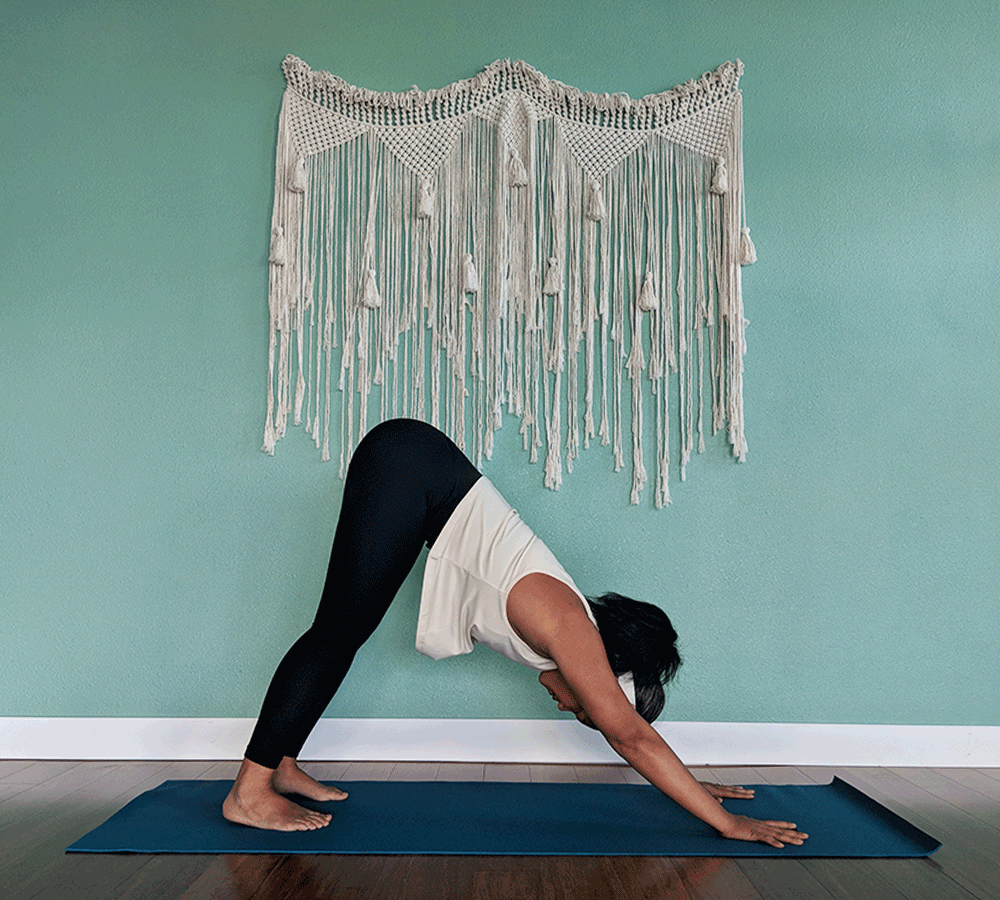 Want to see me in action? Watch my lululemon Align Pant review on my Youtube channel.
Where to Buy Lululemon
You can buy Lululemon online or in one of their physical stores. Search for the store nearest you using lululemon's store locator.
I've also listed some ways you can save money on Lululemon below:
You can also buy Lululemon for less through third-party reselling websites such as:
I hope this helps you decide whether to get the Align pant or not. Feel free to email me if you have any questions. Thanks for tuning in!
Want to know more about lululemon?
We have an entire resource page dedicated to everything lululemon related. Please check it out!
If there are any other topics you'd like us to shed some light on, please let us know!
If you enjoyed this post, you may enjoy these other topics below:
---
Thank you for visiting today! If you found this encouraging or informative, please come hang out with me on Instagram, Youtube, Pinterest, Facebook or Twitter.
For more fitness fashion discounts and offers, please visit our Fitness Instructor Discounts + Brands Directory and Events and Sales Calendar pages.
This site uses affiliate links. Clicking on or purchasing via an affiliate link may result in commissions for us which help keep the content flowing and lights on at Schimiggy Reviews. You may read more about this in our privacy policy.

Alex Tran AKA Schimiggy is a fitness fashion, travel, justice, and food-obsessed raconteuse. She currently resides in Seattle and teaches yoga while writing her heart out. Schimiggy Reviews is a lifestyle blog where Alex shares her passions and interests with the world!